New Year Angel of the ox Year, Buddhist Era 2564
Angel Mondar Tevy (The Wednesday Angel)  arrives at 4 am in the morning of April 14 – Cambodian time. She is the fourth daughter of Kabil Moha Prum. People in Cambodia have prepaired and decorated their houses also with special gifts to welcome the New Year Angel.
The characteristics of Angel Mondar Tevy
Angel Mondar Tevy wears a fragrant Plumeria flower which is tucked behind her ear. Around her neck she wears cat's eye gemstones. She drinks milk and carries a needle on her right hand, a cane on her left hand and Mondar rides the donkey.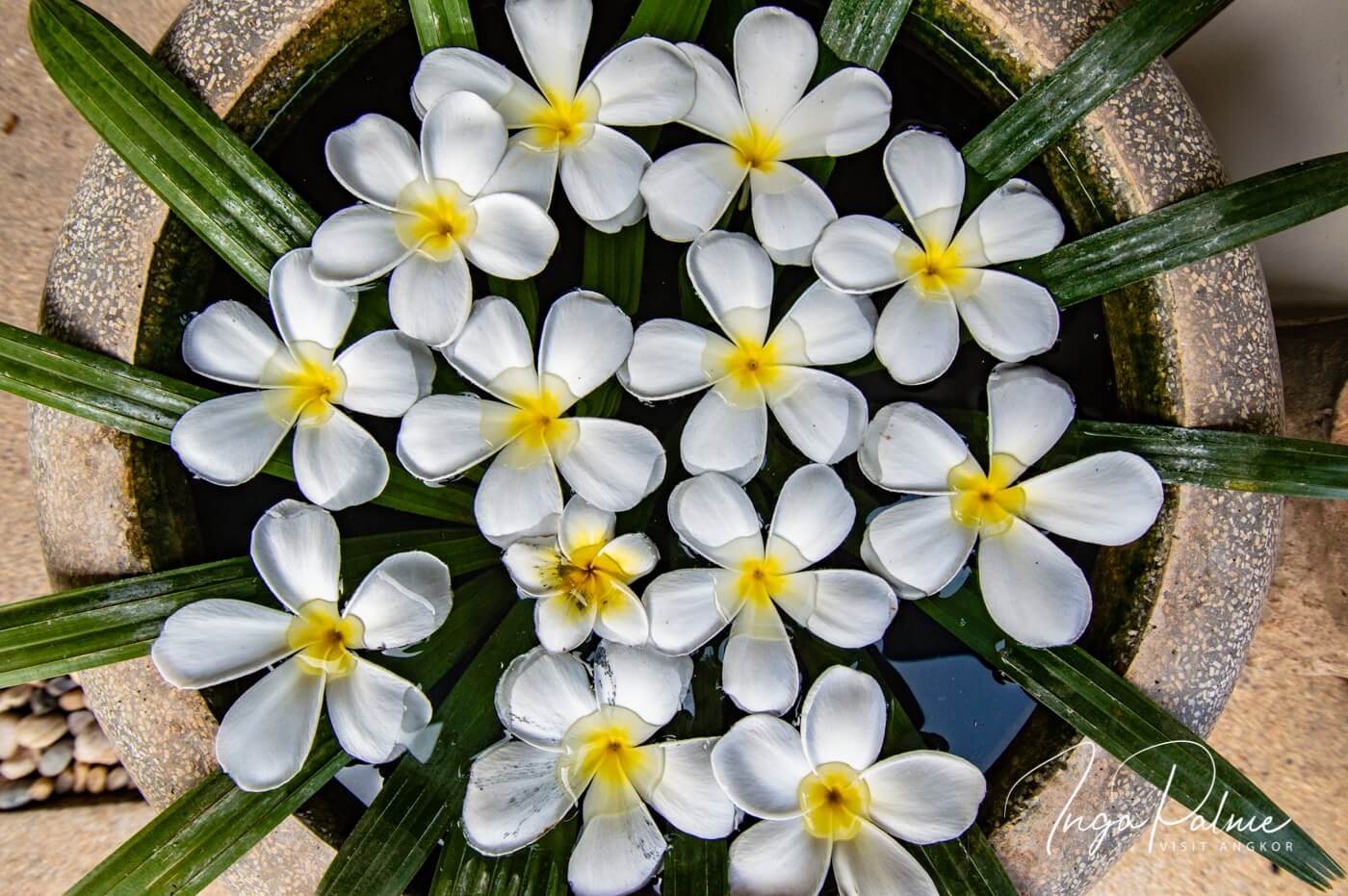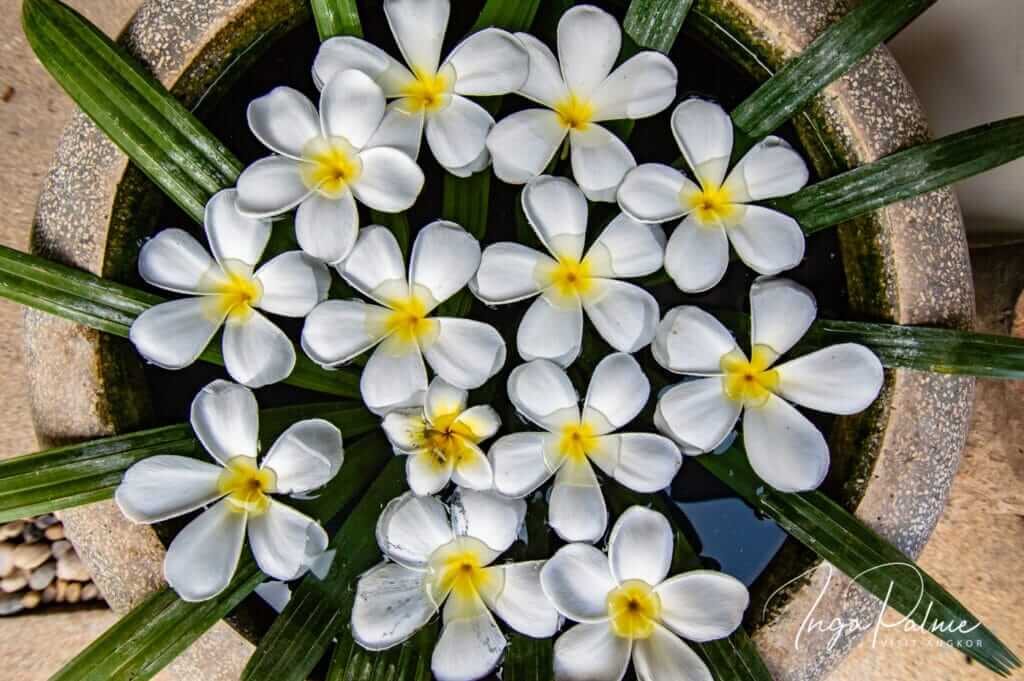 What are the offering to welcome Mondar Tevy, the New Year Angel?
The most typical decoration – but it can vary by region and also practice in families and communities:
A statute or picture of Buddha
5 incense sticks and 5 candles
A pair of decorated young banana tree
3 kinds of fruits, each of them prepared into 2 trays
Small jasmine flower braids to put on every offering
And the special offering for Mondar Tevy: Fresh Milk
Finish with preparation and waiting for the Angel to come down to earth.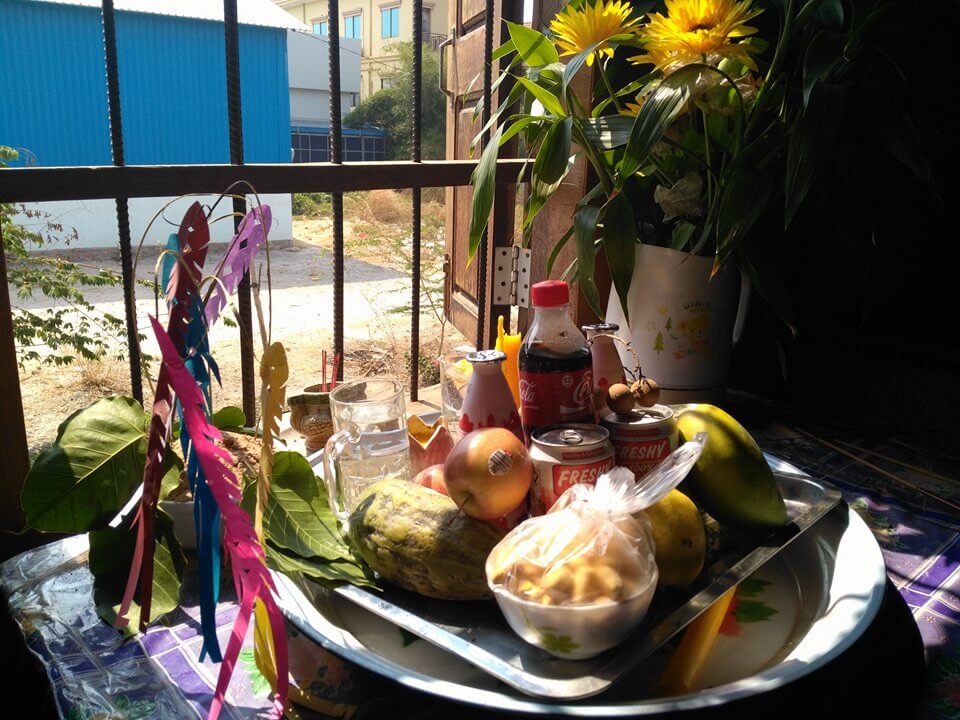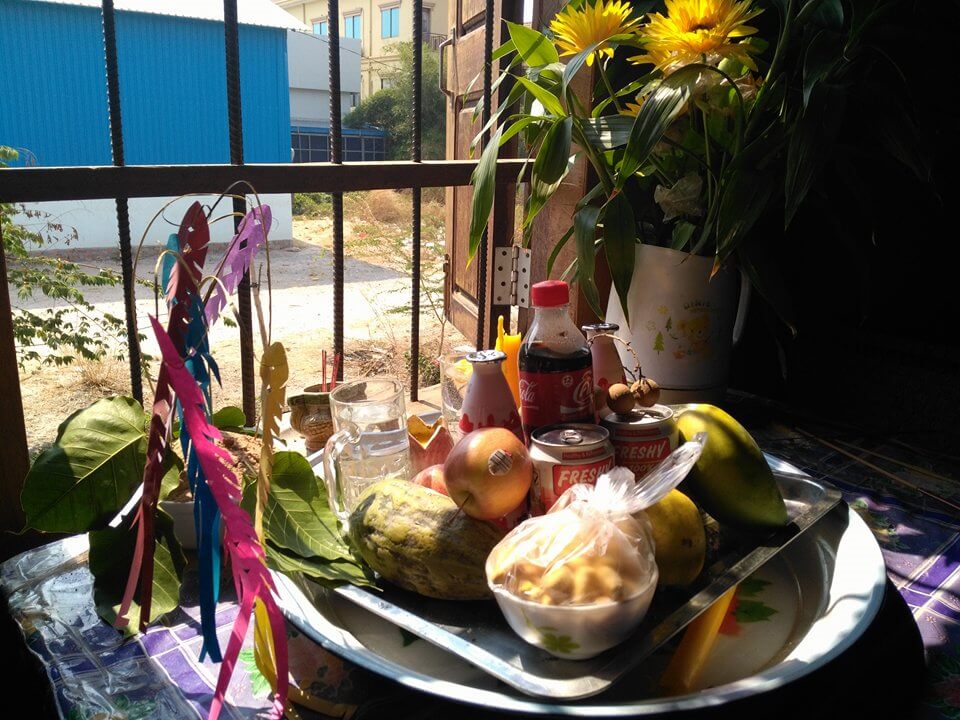 The Year of the Ox begins
The Cambodian New Year also marks the simultaneous beginning of the Year of the Ox, 2564 BE in the Buddhist calendar. The abbreviation BE means "before the Buddhist era", as 543 BC (before Christ) is the first year of the Buddhist calendar. And with Visak Bochea on 18 May on the birthday of Buddha, the year 2565 BE begins in the Buddhist calendar. A slightly different calendar than we are used to ;-)
2021: A quiet three-day New Year celebration
Traditionally, the Cambodian New Year is aligned with the solar new year and falls on either 13 or 14 April. It marks the end of the harvest before the rainy season begins. Typical of Asian countries, Cambodians also celebrate "our" New Year's Eve in imitation of Western countries, although it is not actually a public holiday.
"Sus'Dei Chnam Thmei" or "Chaul Chnam Thmey" -> Welcome to the New Year, will be much quieter this year. Normally, many events, festivities and games take place as part of the New Year celebration. The whole country is on its feet. Khmer families come together and there are real water fights in the streets. They go back to blessings according to Buddhist tradition: water. Lots of water.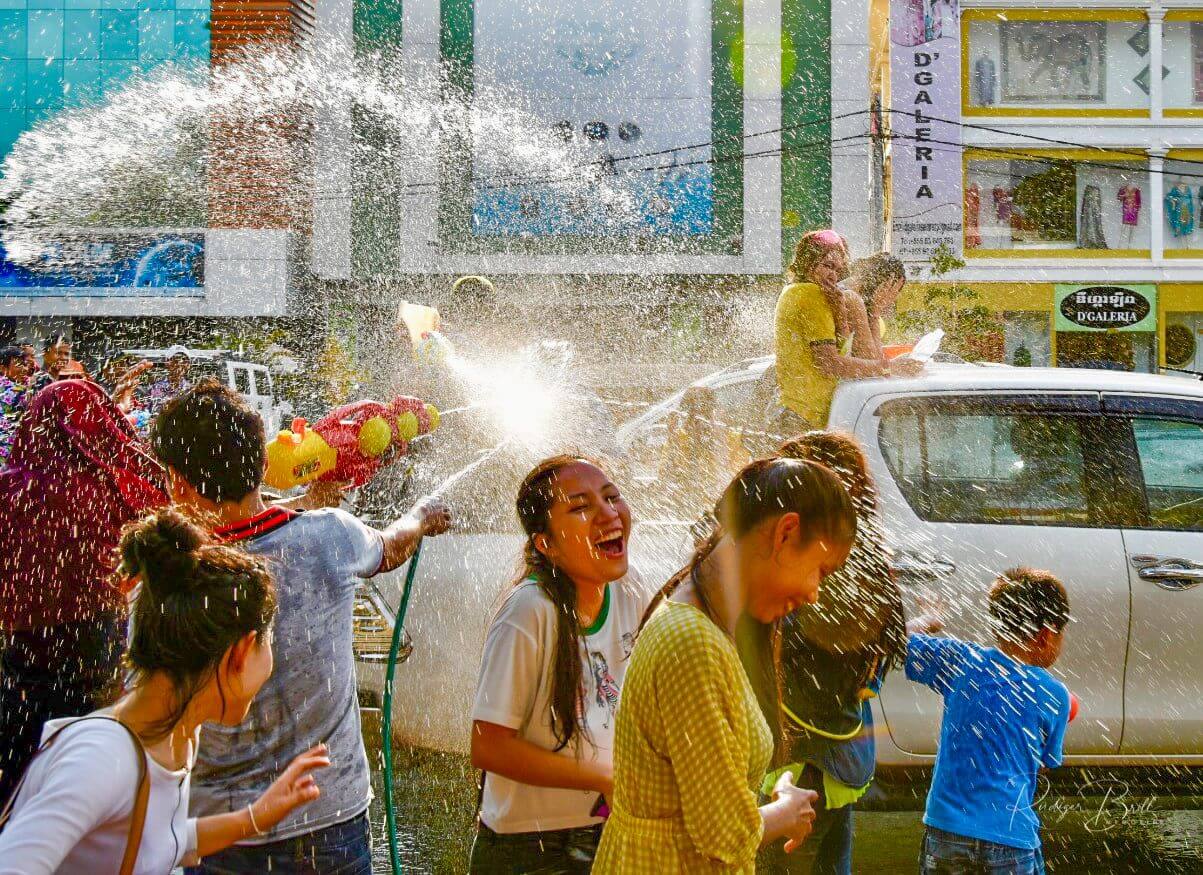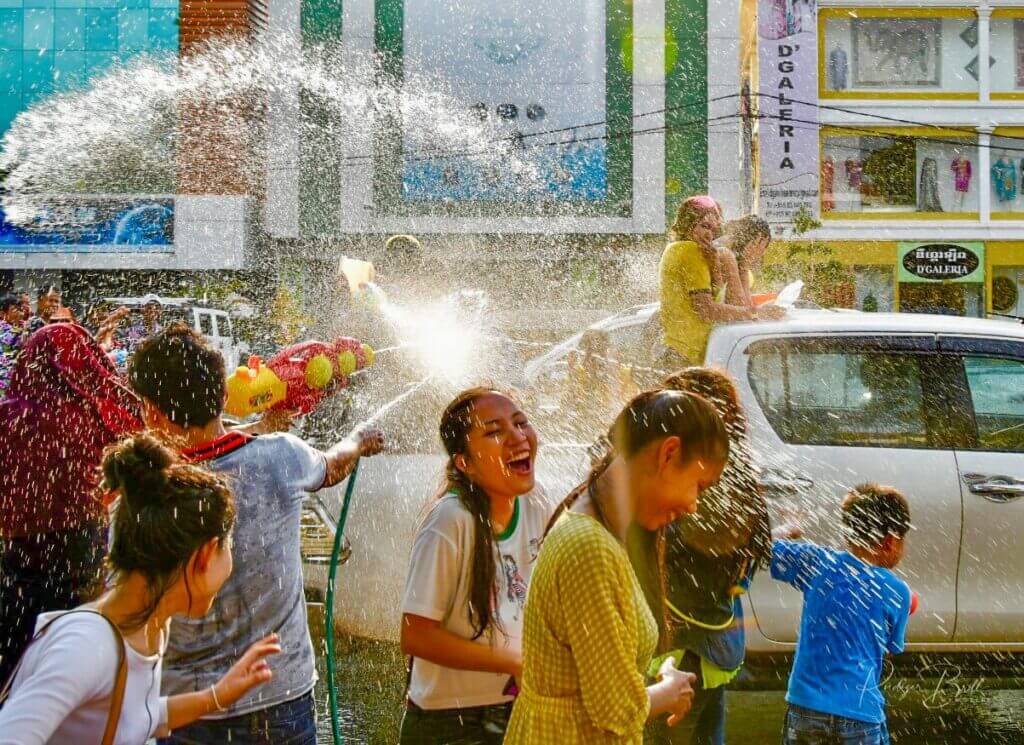 Khmer New Year around the World
Khmer people who live in other countries celebrate their Khmer New Year around the world. This lovingly decorated table is located in Germany. (Click on the photo to see in full size)
May this Year of the ox will be full with happiness, health, success, love and prosperity for all!
We wish all a very Happy Khmer New Year 2021! And we wish, that you enjoyed the Khmer New Year celebrations!
Read more about "Sus'Dei Chnam Thmei" – the 3-day festival to celebrate the New Year in Cambodia
Read also:
Read more about "Sus'Dei Chnam Thmei" – the 3-day festival to celebrate the New Year in Cambodia and the legends about Khmer New Year.

Find your hotel in Cambodia
Maybe you don't have a hotel for your Cambodia trip yet, then you can browse and book directly here at
booking.com*
agoda. com*
there are also great deals.
Links with a * are affiliate links. If you like my blog and you buy, book or subscribe to something via an affiliate link, I get a small commission from the provider. Of course there are no additional costs for you.
Join our Facebook group
International travel group with friendly people who love Cambodia. We speak English, German and a little Khmer.