The weather in Cambodia is dominated by the monsoon rains coming from the Gulf of Thailand and the Indian Ocean. He falls in the months of May to October, the country appeared in bright green. Here are more than 20 rainy days per month are not uncommon. Anyone who thinks that Cambodia hidden in this time under a persistent cloud cover for days, you are wrong.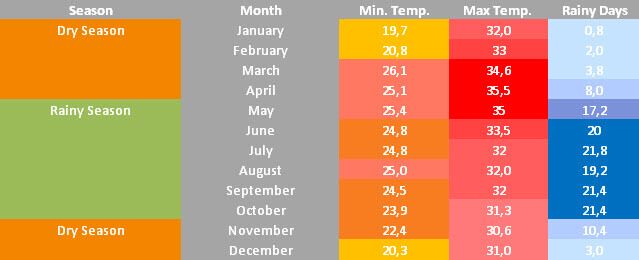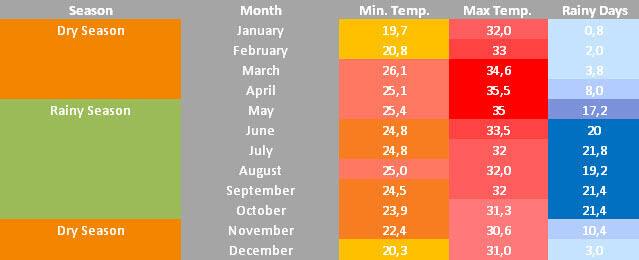 The rain is usually a powerful showers and occurs mainly in the afternoon. A welcome cooling in the tropical country, which is only a few kilometers north of the equator.
During the wet season Cambodia is rich green
Peak tourist season is from November to February – although with less rainy days, thereby also quite dry so that the air can also be dusty. Who works well with more humidity, should try to visit during the rainy season, especially as the lighting conditions in this time of year for photos are very well suited. A further positive aspect is that the tourist attractions are at this time not quite as crowded as in the peak travel time. The prices for accommodation and food during the rainy season are quite low.
The dry season lasts until May and the temperatures rise steadily until then and like to reach temperatures above 35 degrees. At the same time the humidity rises. By entering the rainy season the temperatures cool gradually in again. The coolest months are at the beginning of the dry season from December to February.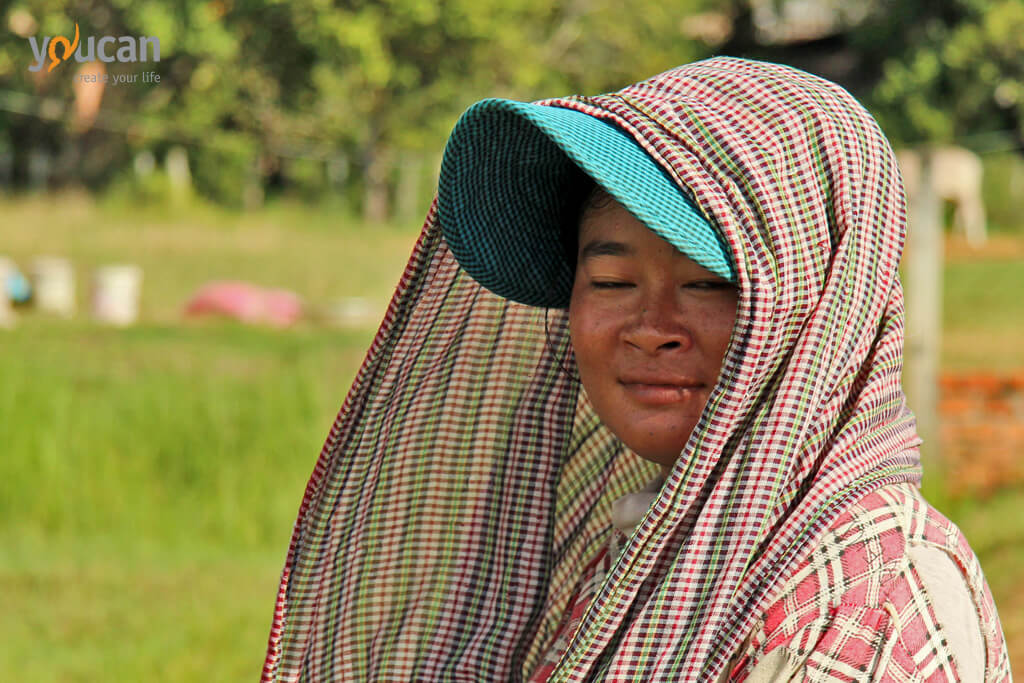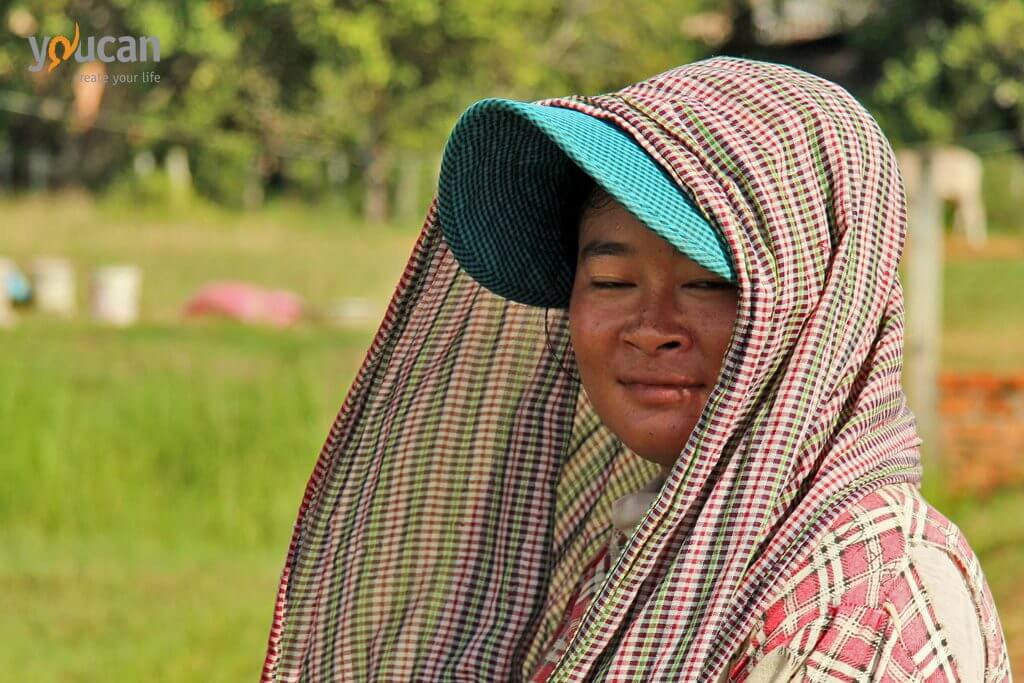 More info for your stay in Siem Reap
In these articles, you can find further information here on Visit Angkor for your stay in Siem Reap:

Affiliate*

Links and references with a * are an affiliate link (advertising link). If you like Visit Angkor and buy, book or subscribe to something via an affiliate link, the provider will make a small commission for Visit Angkor. Of course, there are no additional costs for you.
Join our Facebook group
International travel group with friendly people who love Cambodia. We speak English, German and a little Khmer.