In this article, I introduce you to people and charities that are doing great things for the local people of Cambodia.
Overview of charitable organisations in Cambodia
For the sake of simplicity, I have sorted the organisations alphabetically. For each organisation there is a short description with the respective special features and a link to the website.
TIP
Perhaps you would like to donate a sum of money and already know the amount. If you can't decide on an organisation, then simply split the amount. That way, several people will benefit from your help and be happy :-)
Ability Fairtrade Village – Siem Reap
Ability Fairtrade Village originated from the idea of Phil Rogers in early 2015. As the owner of Genevieve's Restaurant, he approached a friend with the vision of creating a community-based project that would benefit people with disabilities. What originally started with crafts is now a sustainable concept based on a cooperative model. Even today, GVTV only accepts people with disabilities to give them a chance.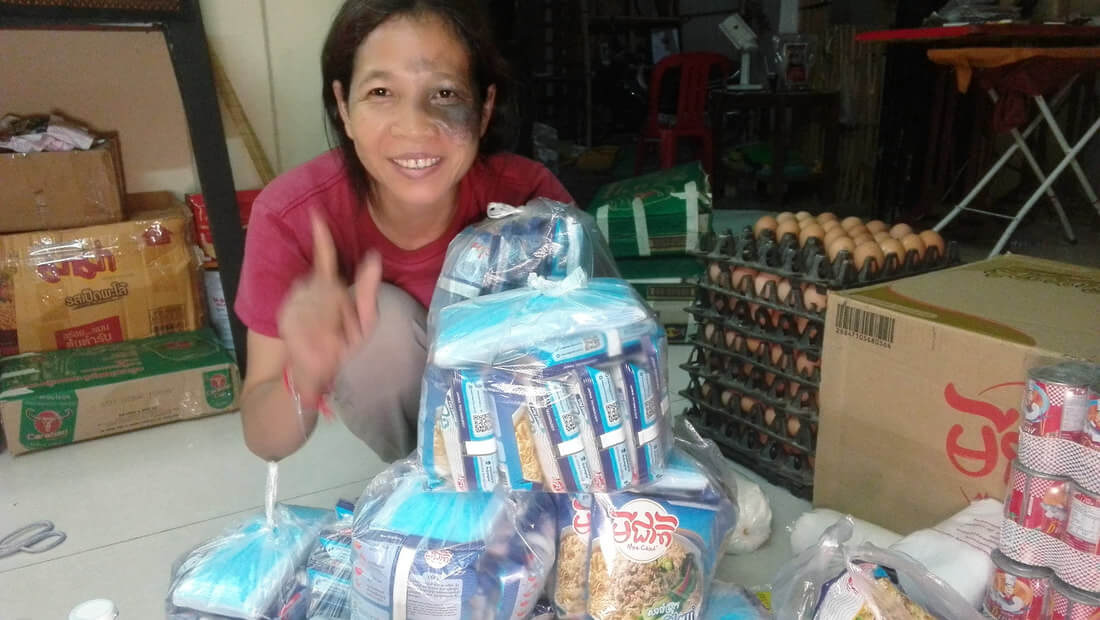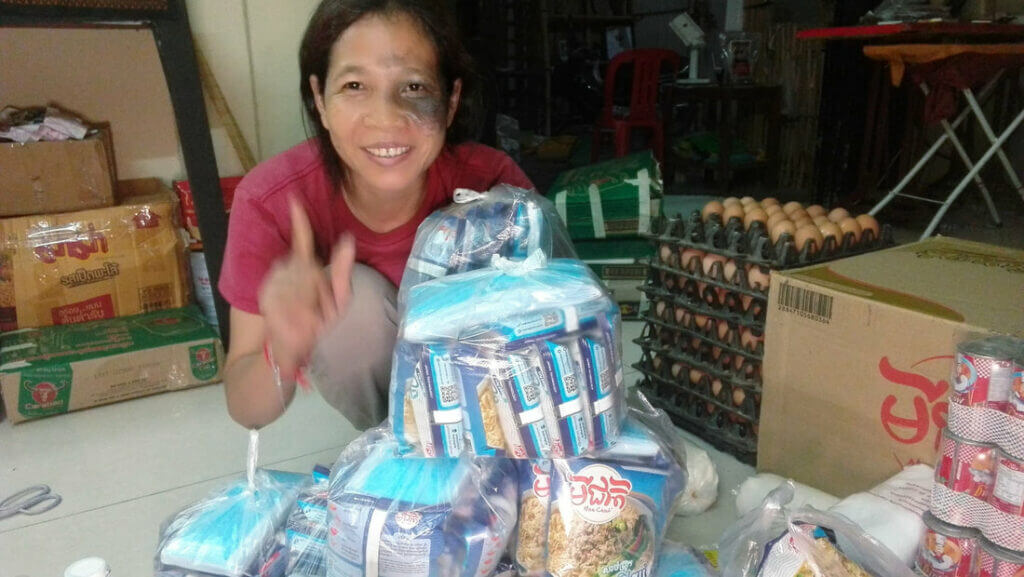 ---
All for Kids (AFK) – Siem Reap
After a troubled childhood, Samnang Chhon has created a centre for children in his home district of Samrong (Siem Reap). He himself grew up under the simplest circumstances. But there were always encounters that ultimately led him to offer children in his village a perspective. In 2018, I got to know him personally as an extremely likeable young man. I am truly impressed by everything he sets up and achieves.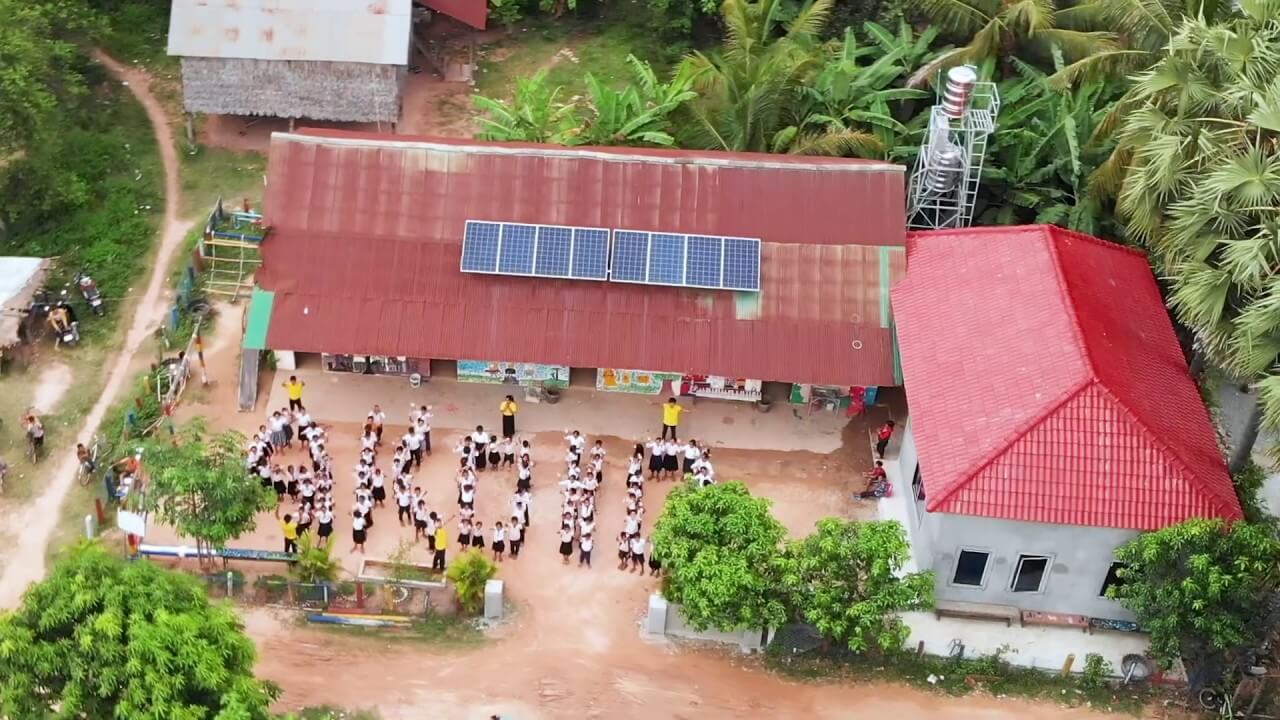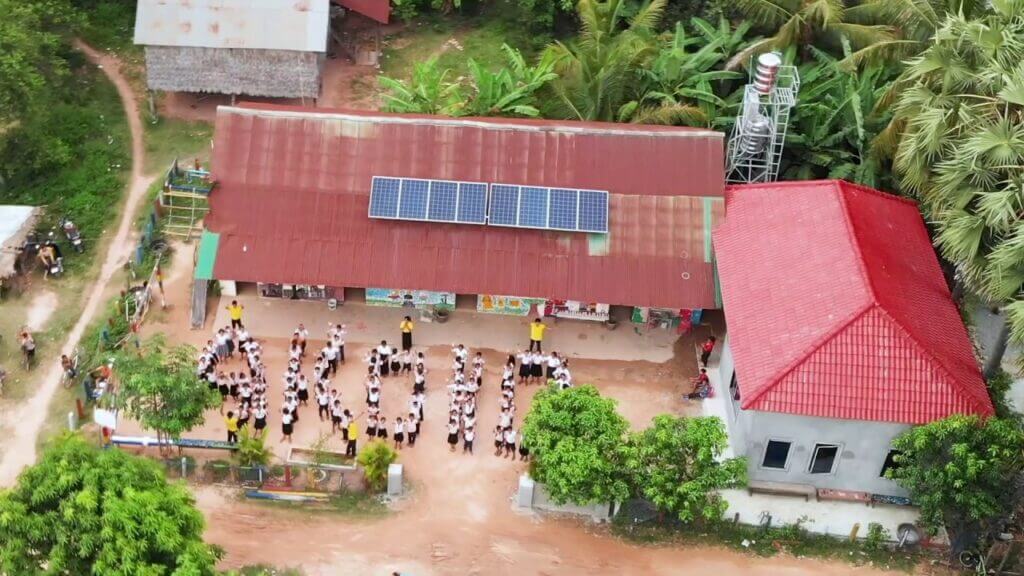 If you want to know the full story: You can read it on AFK's website.
---
BeeBob – Strung Treng
In 2011, I met Josh Feitelson, the founder of BeeBob, at a talk. Due to his job, he has travelled a lot as a photographer. In 2010, he was in Stung Treng and Thalaborivat for the first time. There he met children who were more or less left to their own ways and lived in a crude building. Immediately, Josh decided to do something. And so it was only a matter of time before the association BeeBos e.V. was founded. The association's projects: children's houses, education, clean water and agriculture.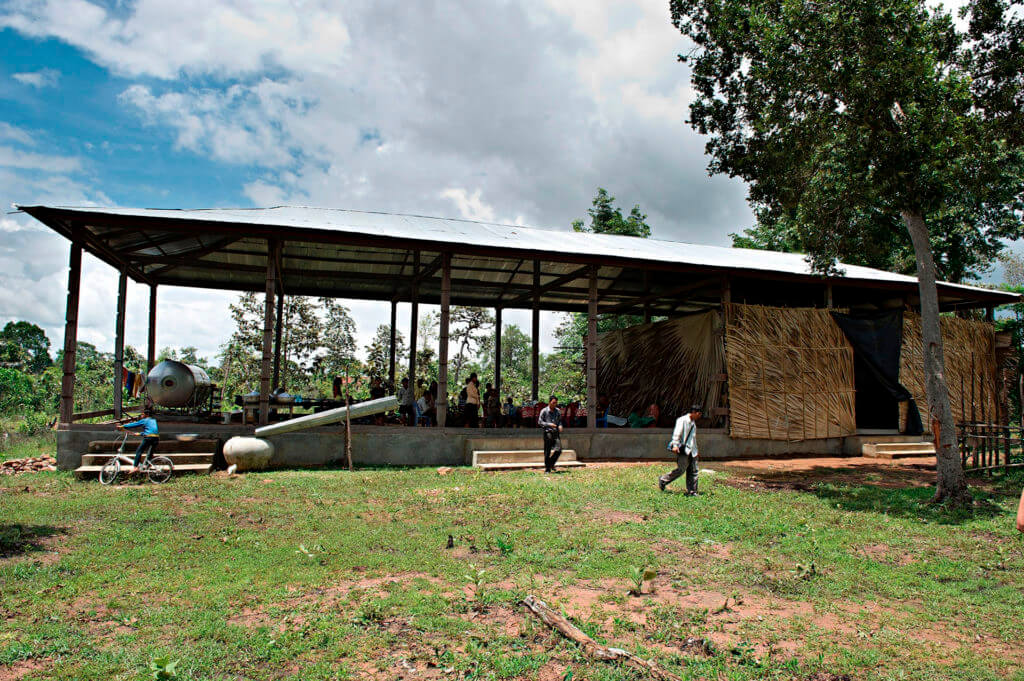 ---
Camborea – Siem Reap
In 2015, Chris, a Frenchman ( we met in 2012), and his Cambodian wife Sina founded the aid organisation Camborea. An organisation that provides clean water, health and education for the local people, especially in the Angkor Thom district. My personal highlight is the Community Garden, which Camborea cares for with great love and passion to organise educational visits around agroecology, respect for nature and biodiversity, and self-sufficiency in food for the locals. And then there is the new school at the sacred tree (I have seen the tree) and the wells for Khmer families in the most remote areas, and, and, and …. <3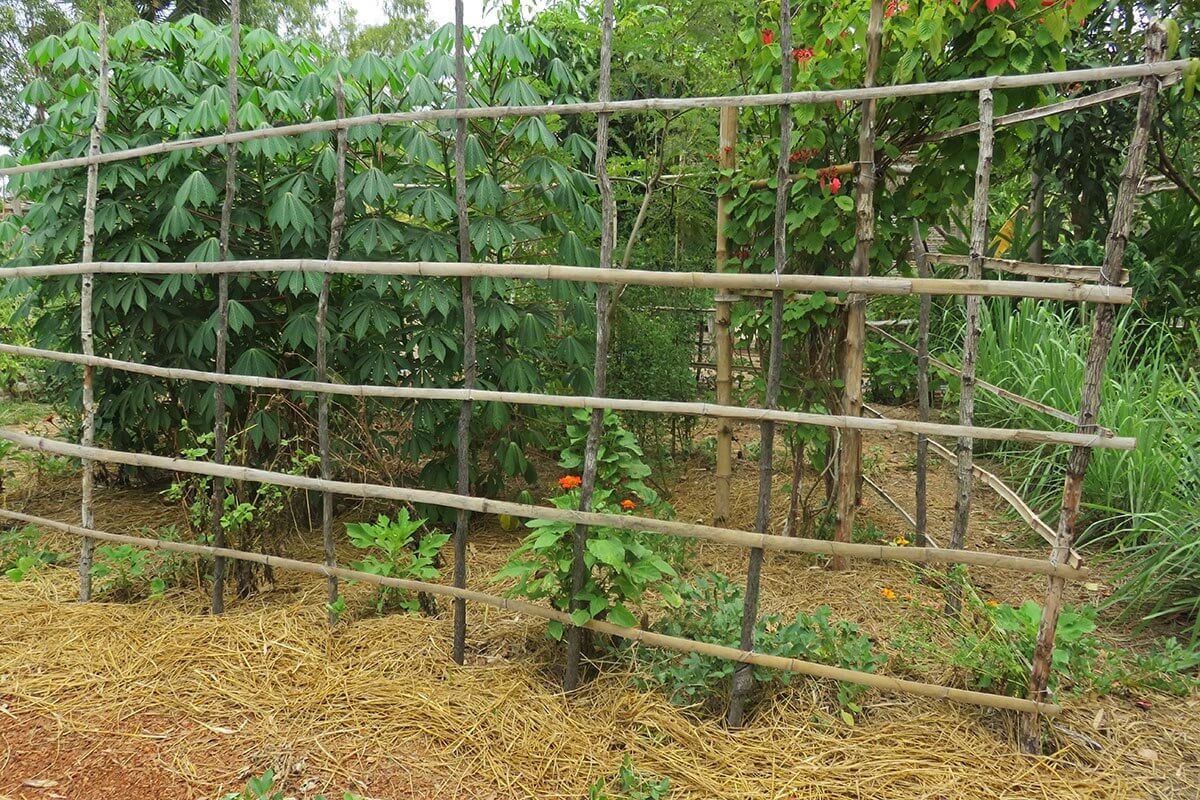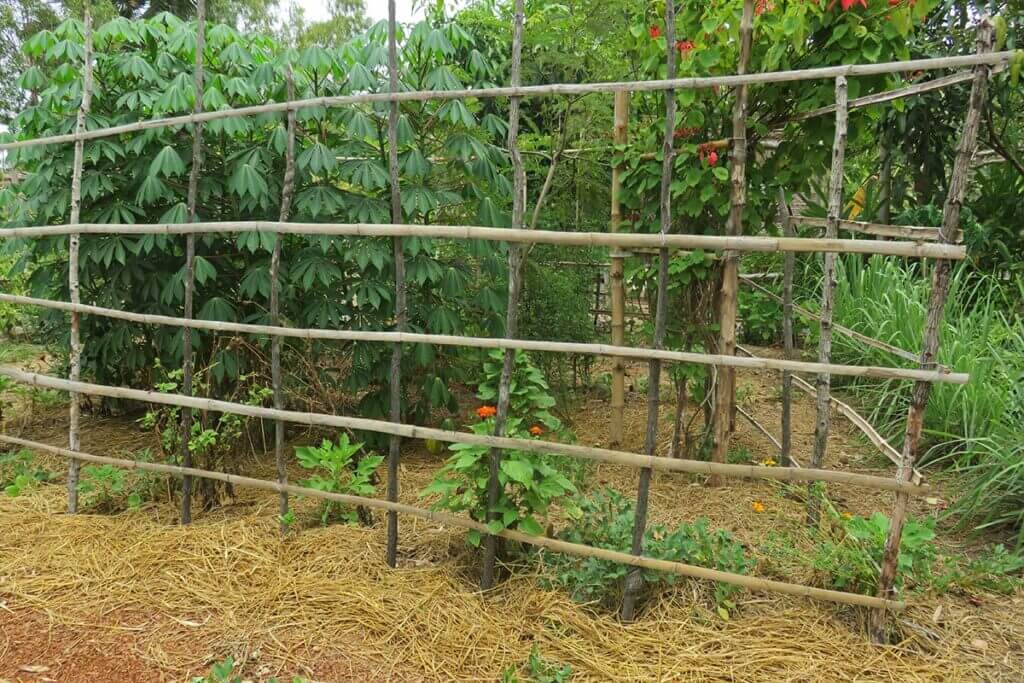 ---
Childrenplanet – Strung Treng
A recommendation from Lolo – the founder and director of Childrenplanet, Christian Gsöllradl-Samhaber and Lolo are long-time friends. Since 2009, the association has been actively involved in the areas of education, health and child aid. The main tasks are the construction of wells, testing the water quality as well as maintenance and repair of the wells. Because not all Cambodians have access to clean water.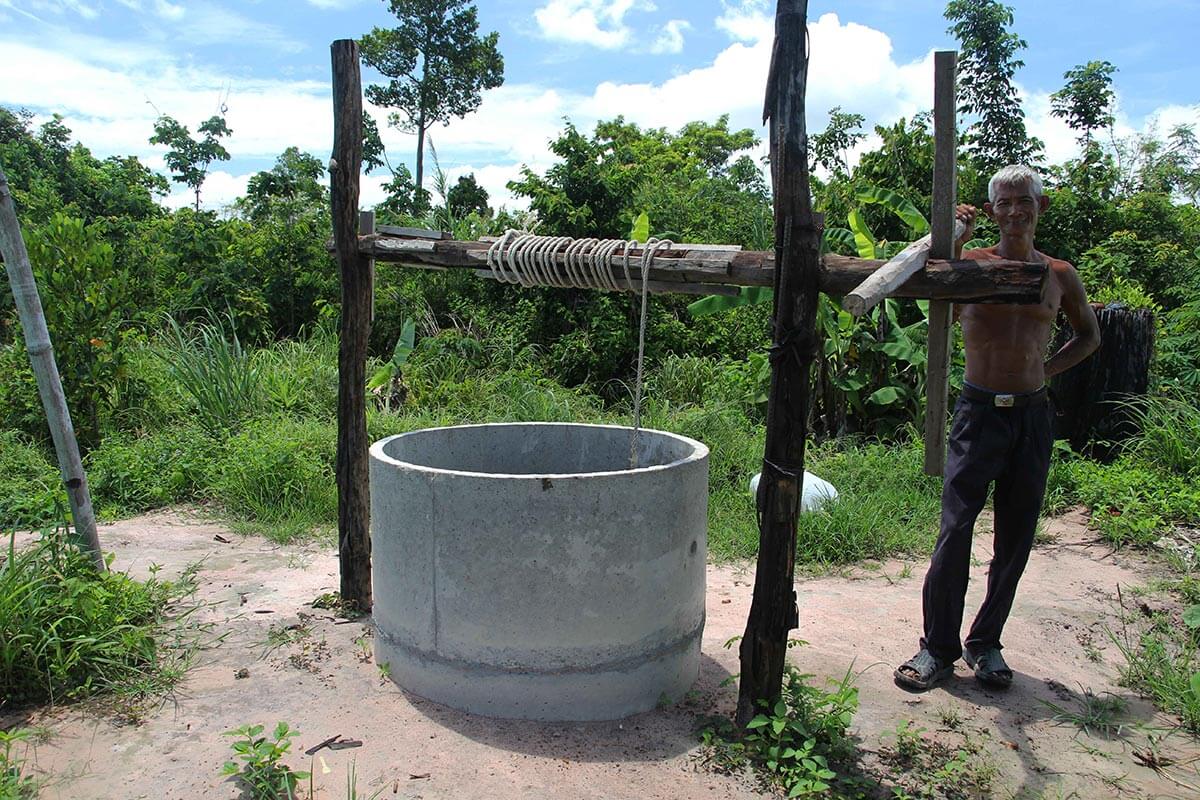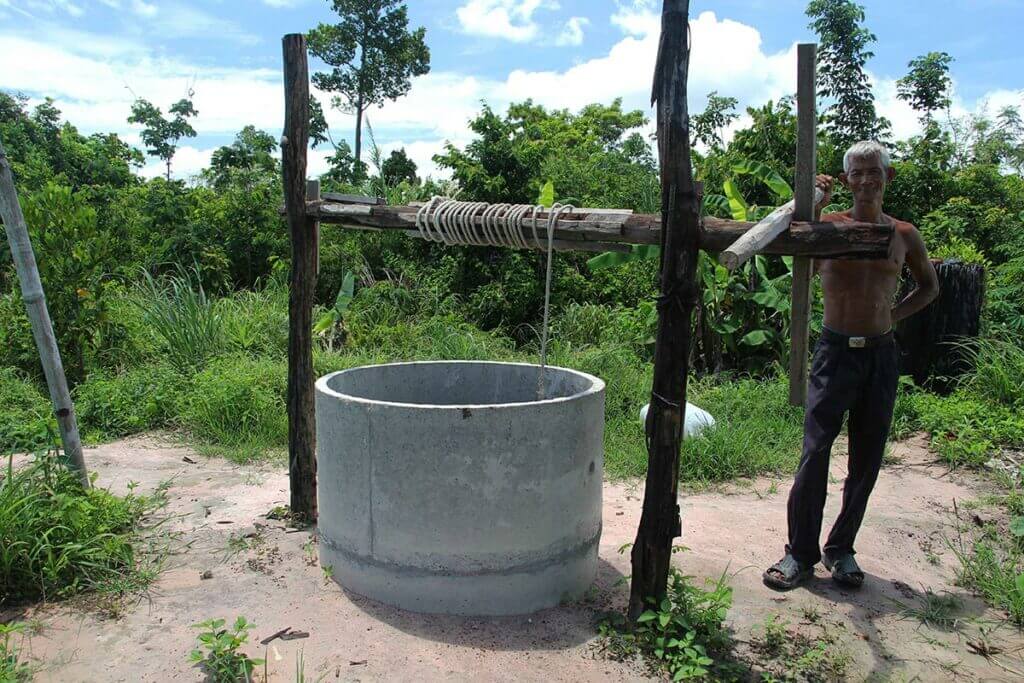 ---
COVD Help – Food & Hygiene Kits in Phnom Penh
I read about this organisation in the Khmer Times on 20 April 2021. It is not an organisation in the real sense, but a project by Clare, a 33-year-old woman. She and her helpers distribute packages worth $8. One package contains 4kg of rice, 7 packages of noodles, 5 cans of fish, 1 toothbrush, 1 tube of toothpaste and soap. One package is enough for about one week per family. Clare wants to distribute 1,000 packages for 1,000 families in Phnom Penh. The happy beaming gentleman on the right in the picture totally touched me. I immediately donated a small amount.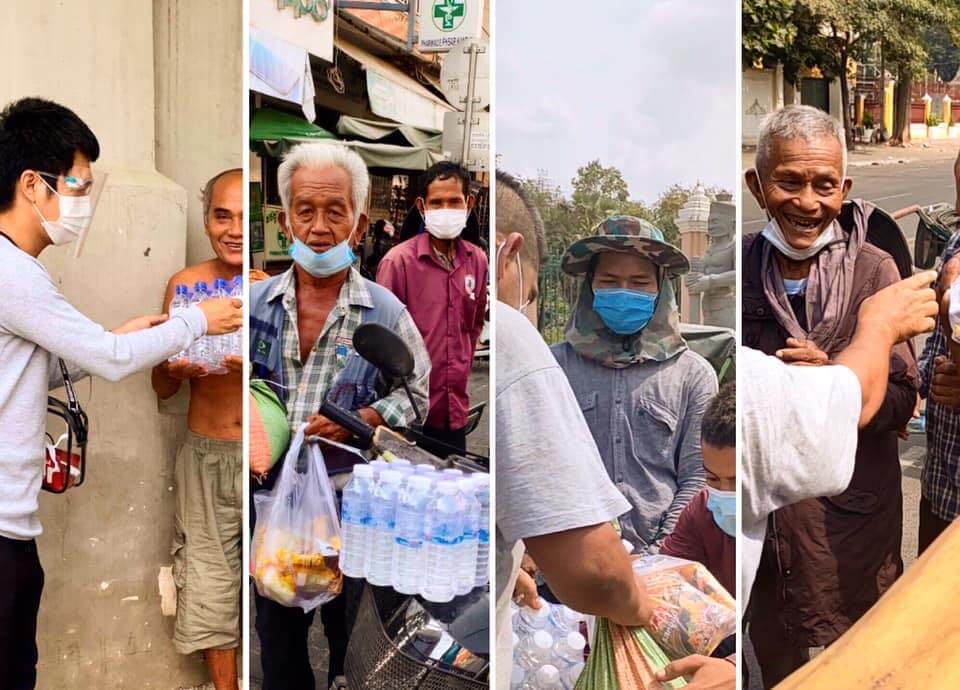 By the way: gofundme is running a fundraising campaign for the benefit of COVD Help – Food & Hygiene Kits in Phnom Penh.
---
Epic Arts – Kampot
To be part of a supportive community which believes that all people can achieve whatever their abilities. Here, especially young people with physical and mental disabilities. Since this idea in 2001, the organisation, which is now based in Kampot, has been running various programmes such as the Epic Cafe, art classes (inclusion), special support for children and young people with disabilities and many more.
I am deeply moved by Epic Arts' determination to see lives transformed through the arts and by their commitment to fight injustices that affect people with disabilities. Epic Arts opens our eyes to our common humanity so that all of us can flourish.

Archbishop Emeritus Desmond Tutu
A recommendation from Doris. She met Sokny Onn, one of the leaders, personally in the past. Doris' statement about Sokny Onn: "A fantastic woman!" :-)
---
Haven – Siem Reap
With the Haven Restaurant, I have a very special relationship. Well, it's not the Haven itself, but the people behind it. Sara and Paul, two very special souls. In their newsletter for May they wrote:
But what really lights up my soul is to see how the Cambodians are still as generous and friendly as ever. Instead of hanging their heads, they help each other where they can, share what little they have, smile honestly and spread their warmth.

Sara & Paul
Haven, the magical training restaurant in Siem Reap – even with its own cookbook <3
---
IKTT – Institute of Khmer Traditional Textiles – Siem Reap
Kikuo Morimoto, an extraordinary man who cared about Cambodian silk and the preservation of the ikat weaving technique helped the Khmer people reconnect with their own cultural roots. The Japanese laid the foundation for today's institute some 40 years ago.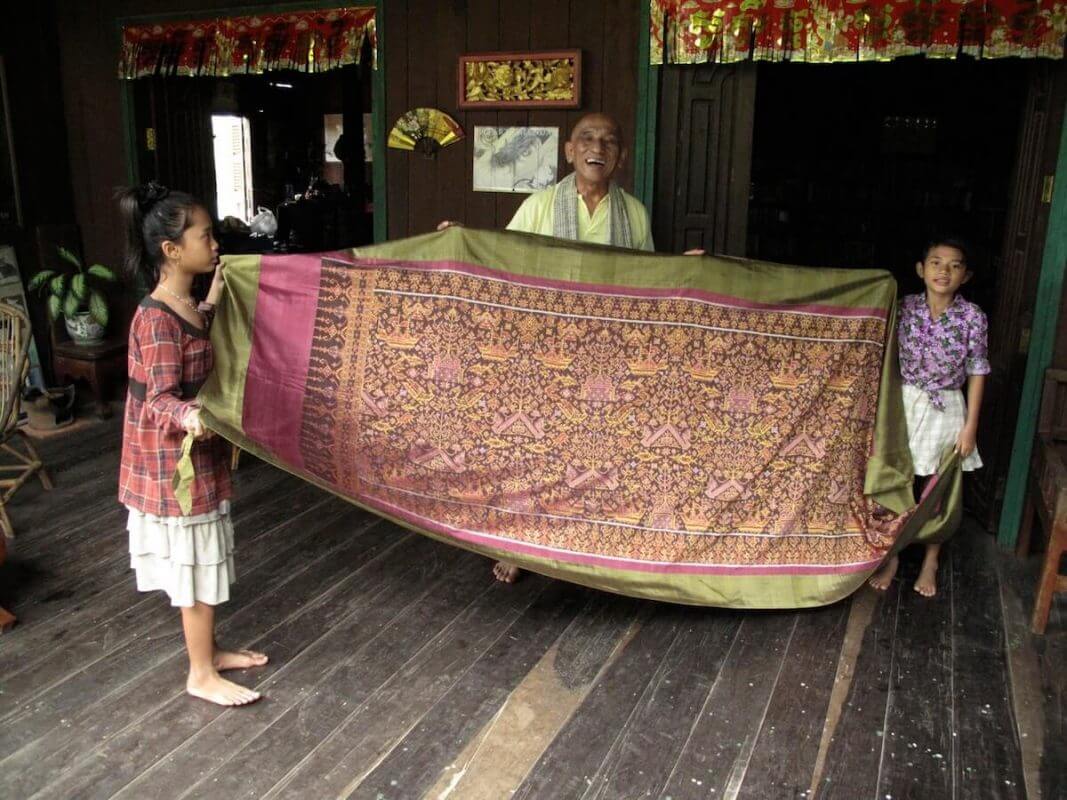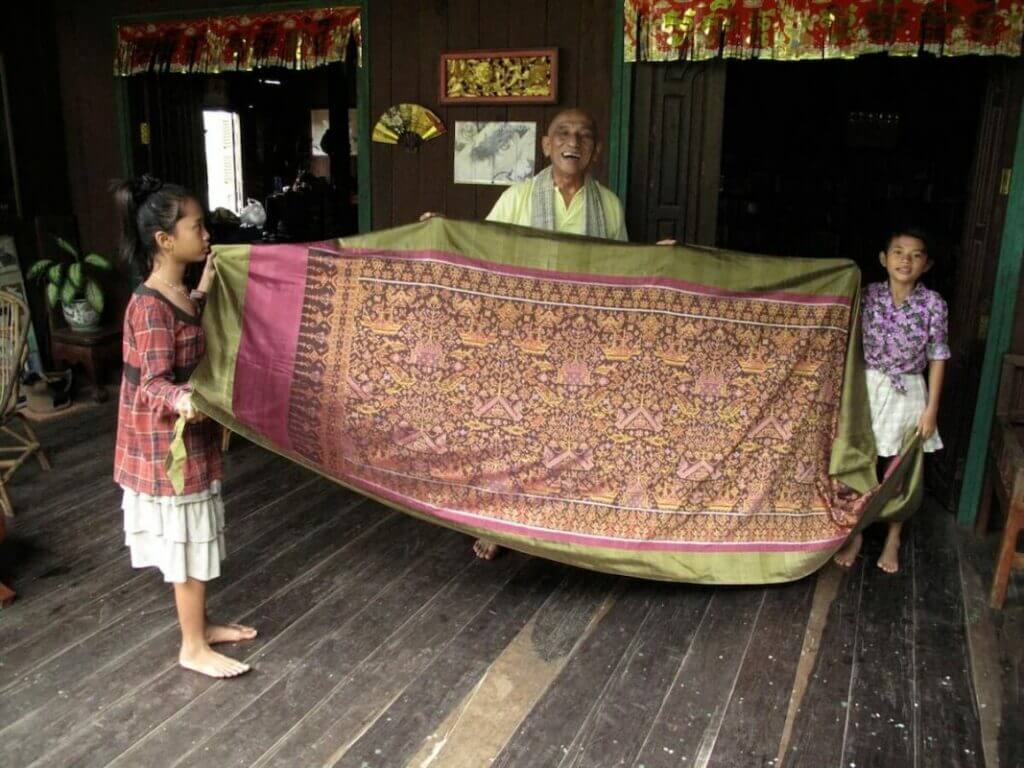 A recommendation from Klaus. You can read an impressive documentary about the IKTT entitled "The Soul of Silk" at Weltwach (available in German language).
---
Kantha Bopha – Phnom Penh und Siem Reap
Lifetime achievement of the Swiss Dr Beat Richner, who died in 2018. 5 children's hospitals and maternity wards. No costs for the patients, no money from the United Nations as a "reward". If the people paid, it would flow, the money from United Nations. That is what the statutes prescribe. Nevertheless, it continues, mainly thanks to the far-sighted work of other personalities. And this despite the fact that his successor, Peter Studer, MD, also passed away on 6 May 2020. Now that the proportional income from the Angkor Pass ($2 per pass sold) is close to zero, the institutions are all the more dependent on donations.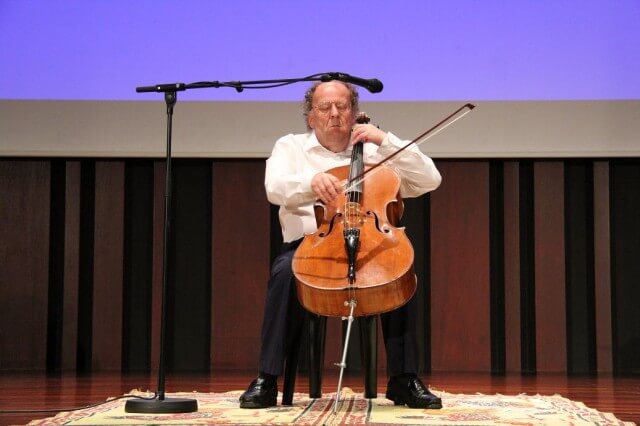 Every time I've been to Cambodia, I've watched Dr Beat Richner's concert. And every time I was deeply impressed <3
---
Khmer Culture Development Institute – Kampot
The Khmer Cultural Development Institute (KCDI), also known as the Kampot Traditional Music School Orphans and Children with Disabilities, is dedicated to the care of vulnerable and disadvantaged children and the preservation of Cambodian traditional arts. The institute has been in existence since 1994 and is an integral part of the local community in Kampot. In 1995, the Kampot Traditional Music School was awarded with the UNESCO-World Decade for Cultural Development. A recommendation from Manfred.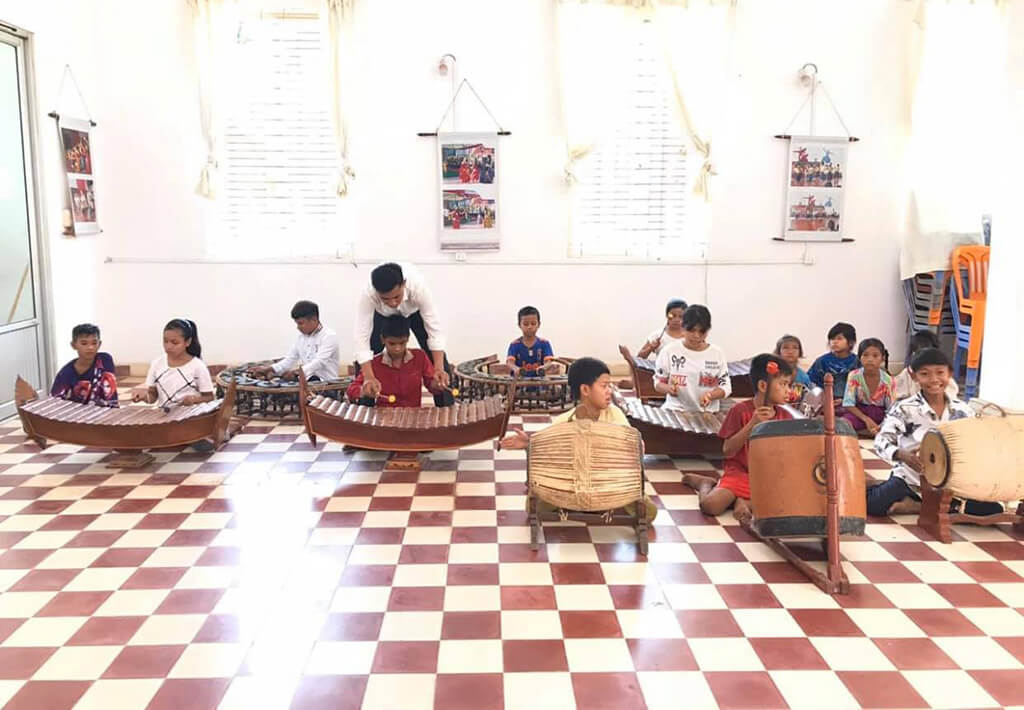 ---
Köln hilft Kambodscha – Siem Reap
Since 2010, the association has been implementing sustainable aid projects in the rural regions of Siem Reap province. In the course of the guiding idea "building and expanding education and infrastructure", there are numerous measures: Construction projects, water supply as well as recyclables collection, agriculture and environmental protection measures are part of the extensive programme. The association is based in Cologne, which is hard to understand for me as a Düsseldorf resident, but there are supposed to be great people in Cologne <3 (For those not in the know: People from Düsseldorf and Cologne have to groom each other – it's an age-old tradition).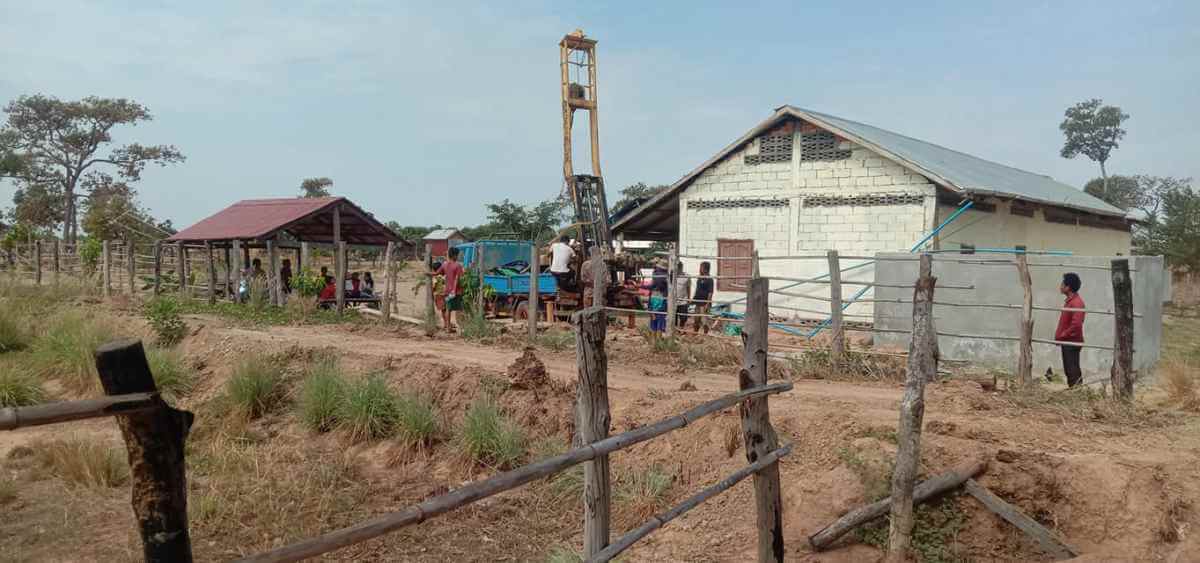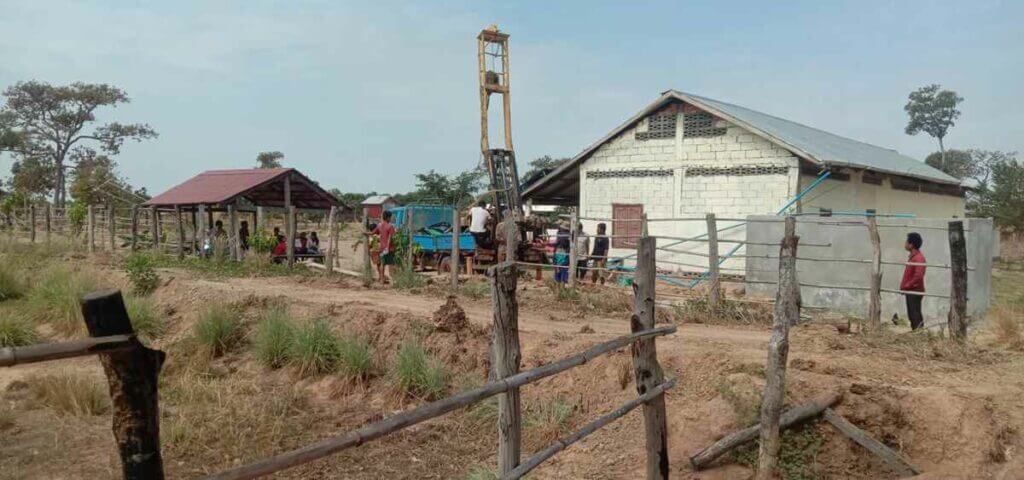 ---
Les Restaurants des Enfants – Phnom Penh
In 2010, the retired teacher Chhiv Ngauv founded an institution near his old school, which has been taking care of street children in Phnom Penh ever since. Meals (since 2010 an average of 67,000 per year, completely financed by donations!), showers, protected rooms for recreation and seclusion – all this is available for these children who live from hand to mouth. Unnoticed on the side of the road, they wait for a few riel. Or – if things go well – for a donated meal. They often have only the clothes on their bodies! Perhaps even more important than food is attention, a sense of security – something these children do not know.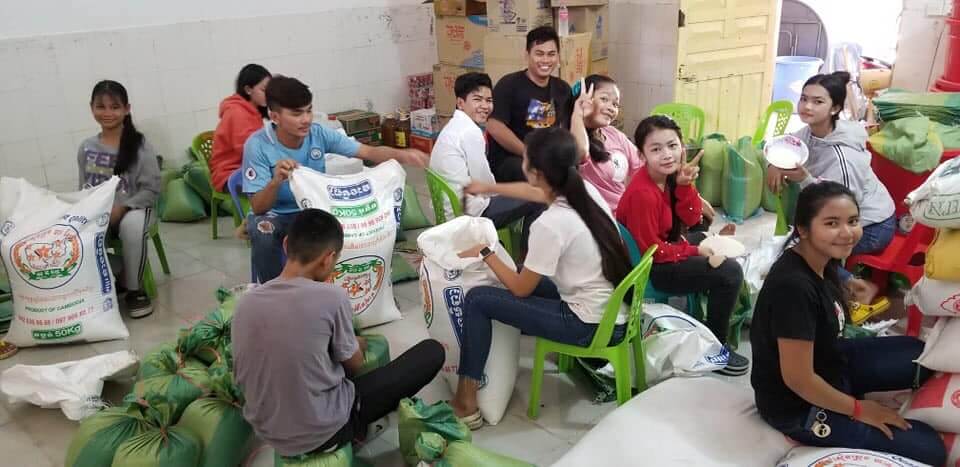 ---
Lily Foundation – Siem Reap und Battambang
Since 2011, the Lily Foundation (my friend Lily's organisation with the same name) has been involved in helping and supporting local communities in various small ways. The NGO actively raises funds and in-kind donations for very poor families, including victims of natural disasters such as floods that occur every year in many parts of the country. Lily Foundation facilitates free learning opportunities for the less privileged youth by placing volunteer teachers in these groups of students. Another heartfelt concern of Lily Foundation is the prevention of plastic – a major problem in Cambodia.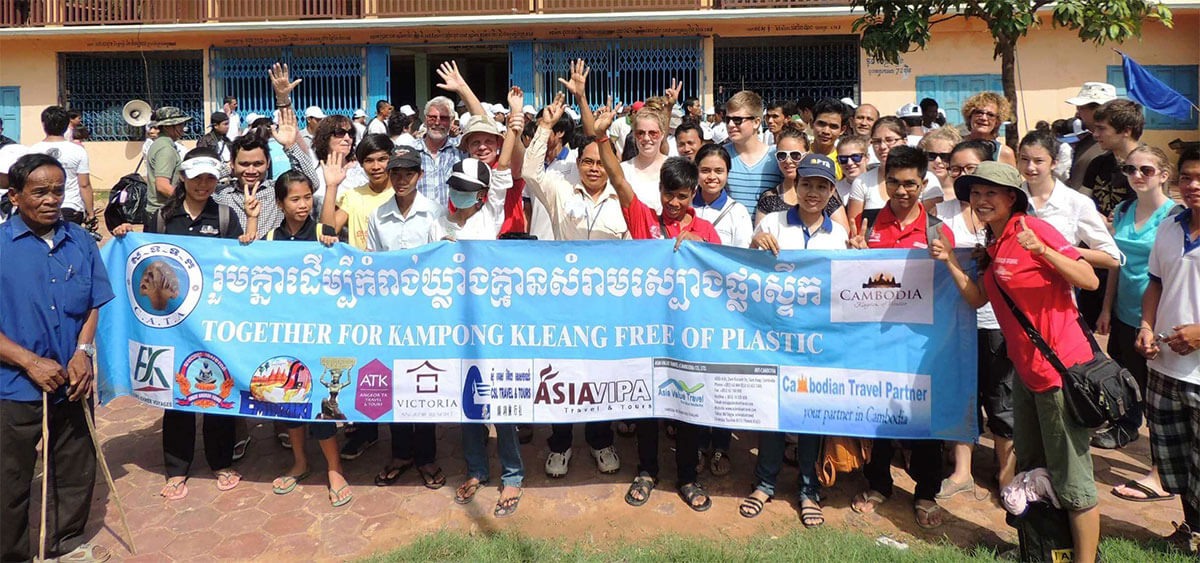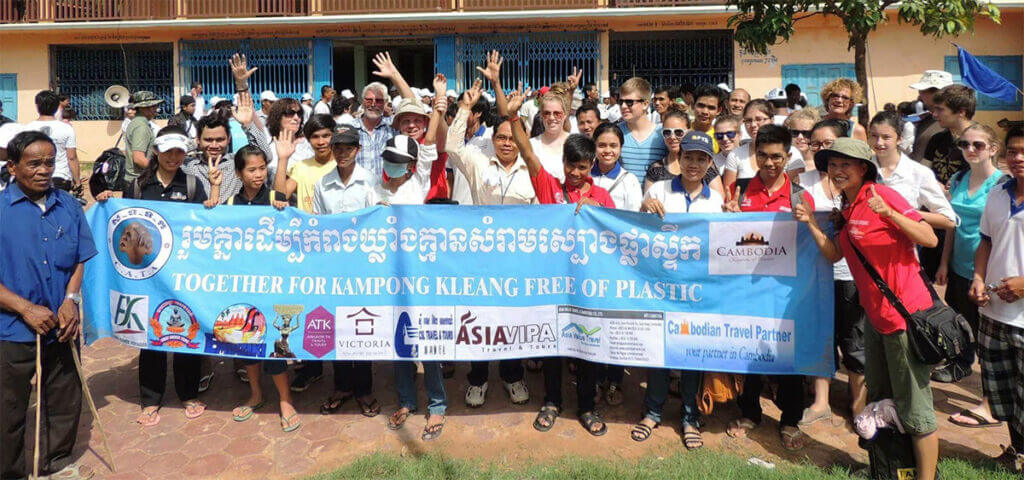 ---
M'Lop Tapang – Sihanoukville
The name "M'Lop Tapang", which is truly unusual sounding as far as our ears are concerned, comes from the Khmer language. M'Lop means "shade" or "protection". Tapang is a tree – known as the umbrella tree, it offers protection from the elements. The inspiration for M'Lop Tapang with its eponymous aid organisation began in 2003 when tourists discovered 6 sleeping children under a tapang tree. Meanwhile, the organisation supports well over 5,000 children, youth and adults in and around the city of Sihanoukville. The programme includes regular meals, education and training as well as family support, protection from all kinds of abuse and raising awareness of children's rights and safety. Also a recommendation from Manfred.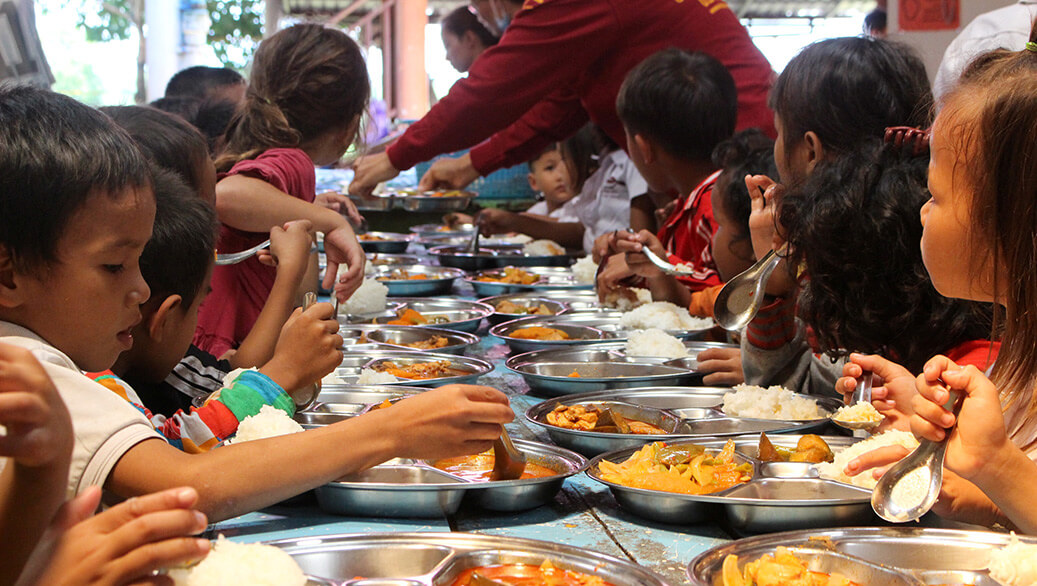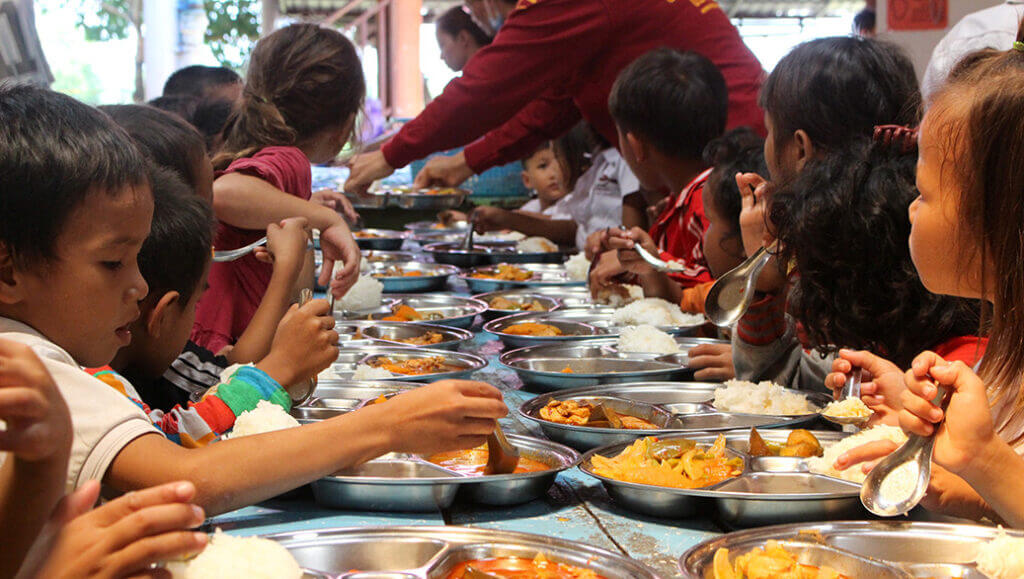 ---
Oase e.V. – ein Verein für Kambodscha – Battambang
A small association that takes care of the many small and large tasks of a small school in Battambang. At the moment, there are no classes due to Corona, but nevertheless the school is being worked on diligently. Even if it is only the gardener, who tirelessly gives one plant after another a new home on the school grounds, so that it will soon develop into an oasis.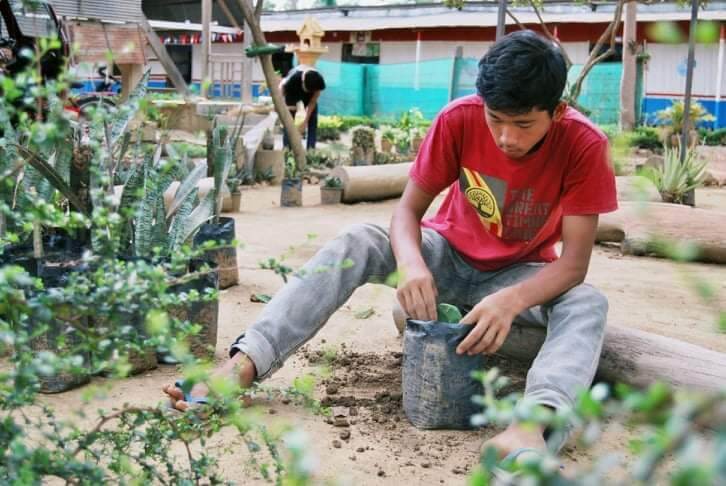 ---
Phare Ponleu Selpak – Battambang
Almost everyone knows Phare, the Cambodian circus in Siem Reap. Few know Phare Ponley Selpak, a Cambodian non-profit arts school based in Battambang that provides support to children, youth and the surrounding communities through artistic, educational, social and community outreach and engagement programmes.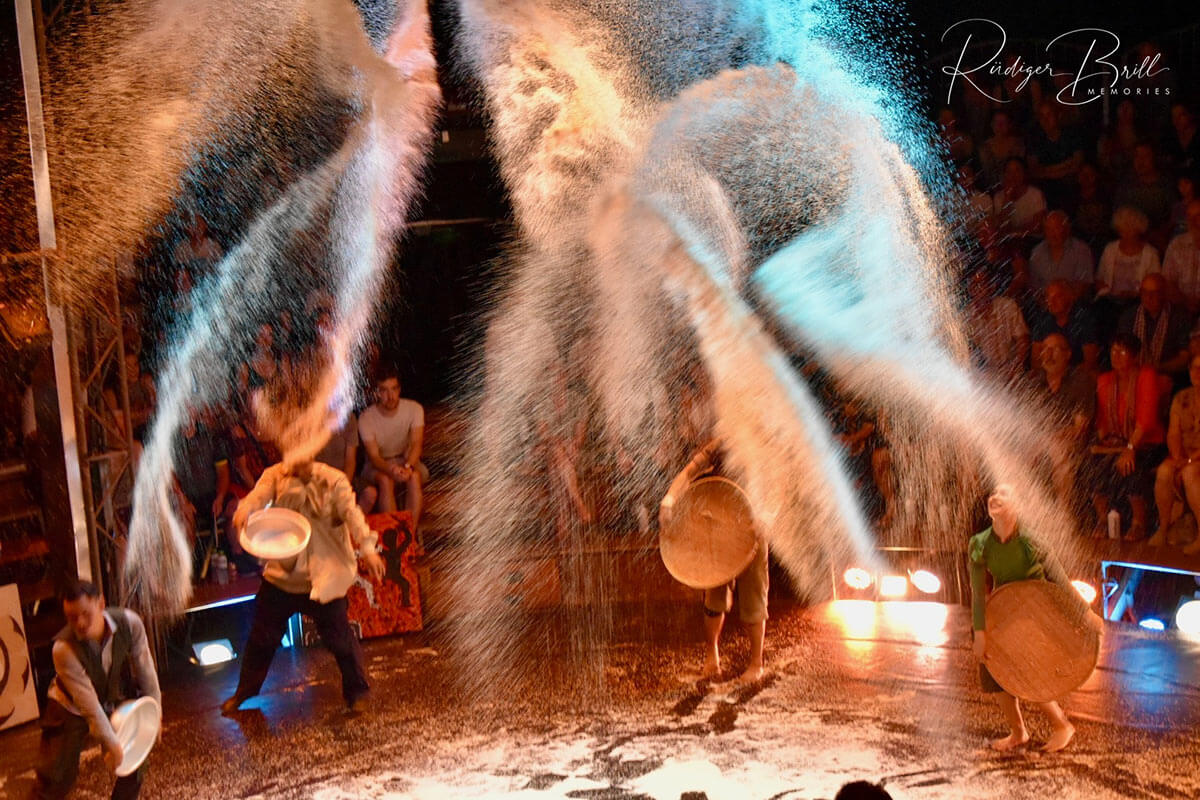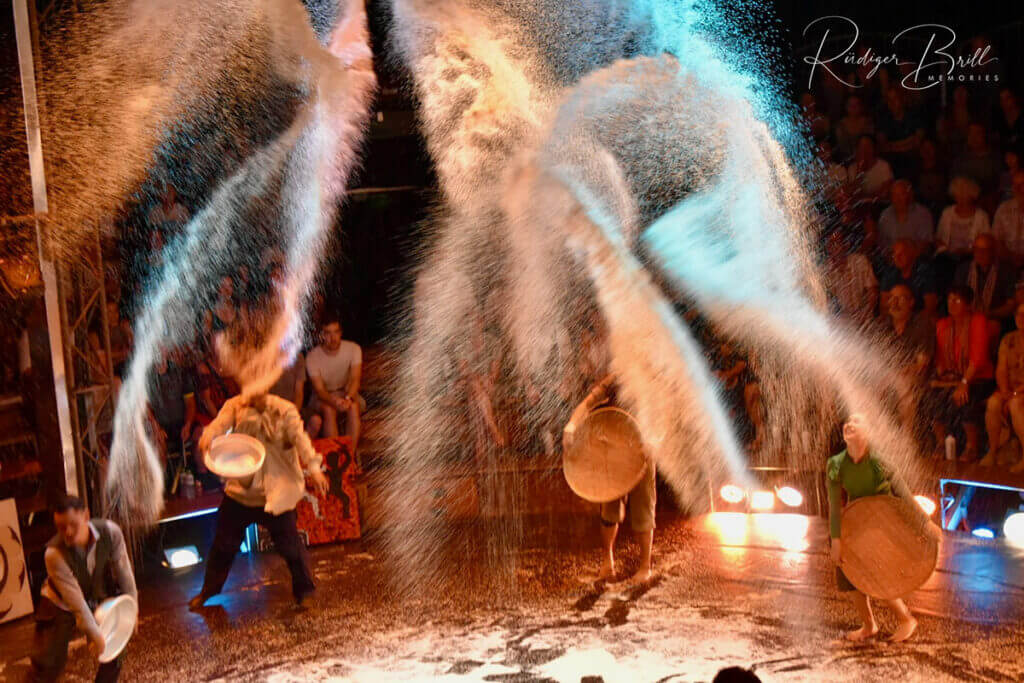 With Craig Dogde, who is still the manager of Phare, I did an interview at the time. I can only say that he is a great person and it is very impressive how the circus has developed thanks to his leadership. Corona, however, is giving Phare and the circus school a hard time.
---
ProtectKids Kambodscha – Phnom Penh und Siem Reap
The association supports the SCC Basic School in Siem Reap and a school in the slum areas of Phnom Penh. ProtectKids has also been running a sewing school since the beginning of 2020. Currently, the schools are closed due to Corona – as are all other schools in the country. Nevertheless, the children receive further care on site. I know Rüdiger Brill, one of the board members, personally – well, not quite (yet). Because: Together with other Cambodia enthusiasts, we meet regularly in online Zoom meetings. If you want to take part, just join the group "Kambodscha Liabe – We Love Cambodia" on Facebook. There you will also see the dates.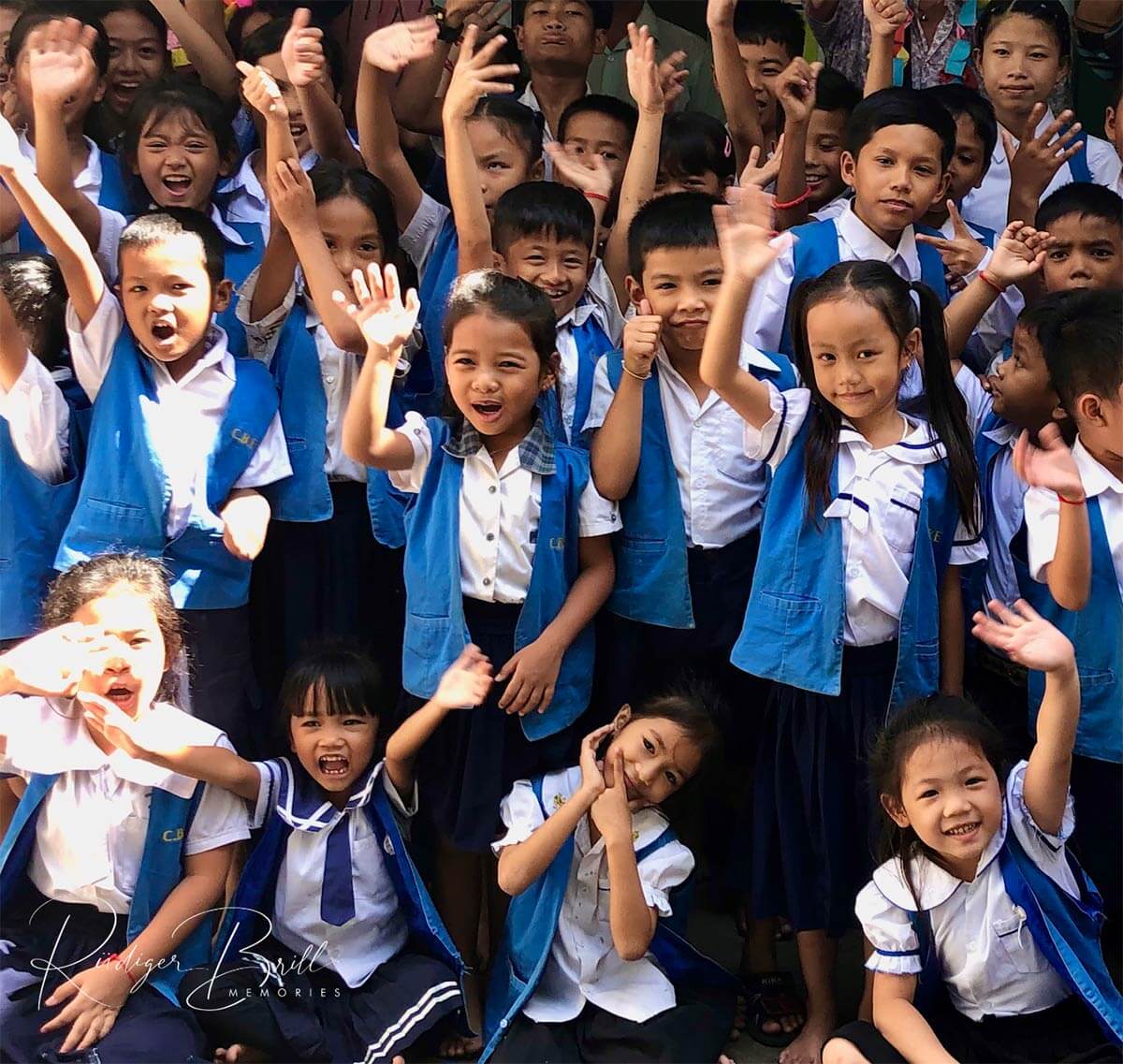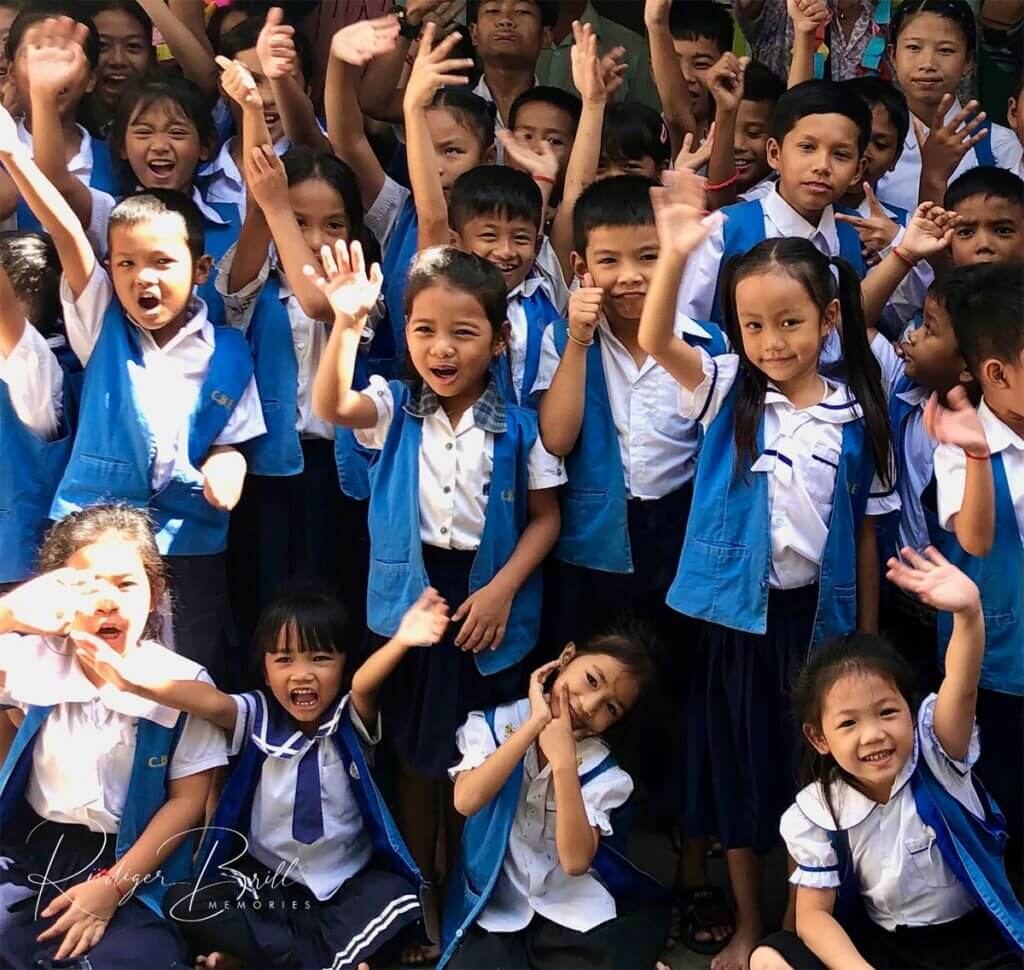 ---
Raise and Support the Poor – Phnom Penh
Rüdiger recently told me about Sareth Brak and RSP. He has known Sareth for several years and told me about his projects. Sareth is the founder, heart and soul of RSP all in one. The organisation runs two schools with around 500 children, a hospital for children and there is an orphanage for around 200 children. In 2016, Sareth was awarded the Audrey Hepburn Humanitarian Award for his work.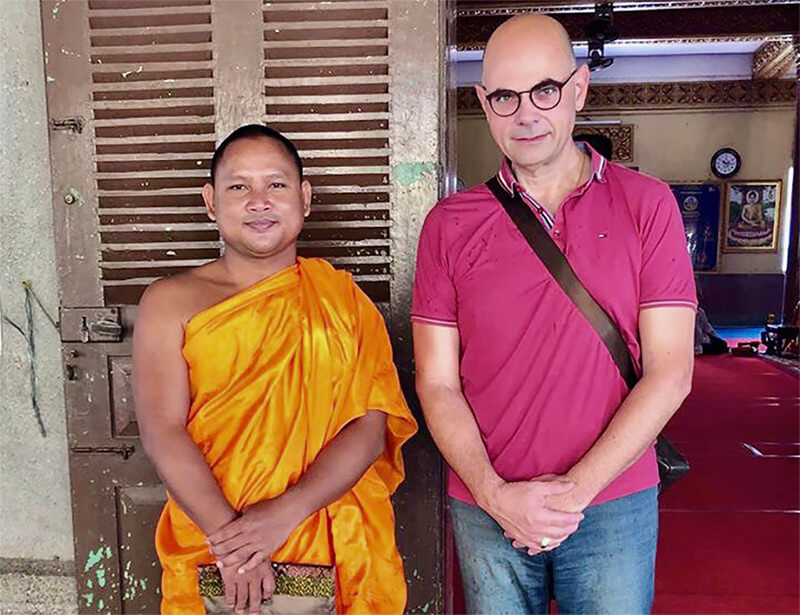 ---
Seed – Battambang
I got to know Seed because of Andrea. What impresses me most is that Heang – the field worker, so to speak – visits the children at home and brings them teaching materials, which he then picks up again a few days later to correct. I also know Heang personally.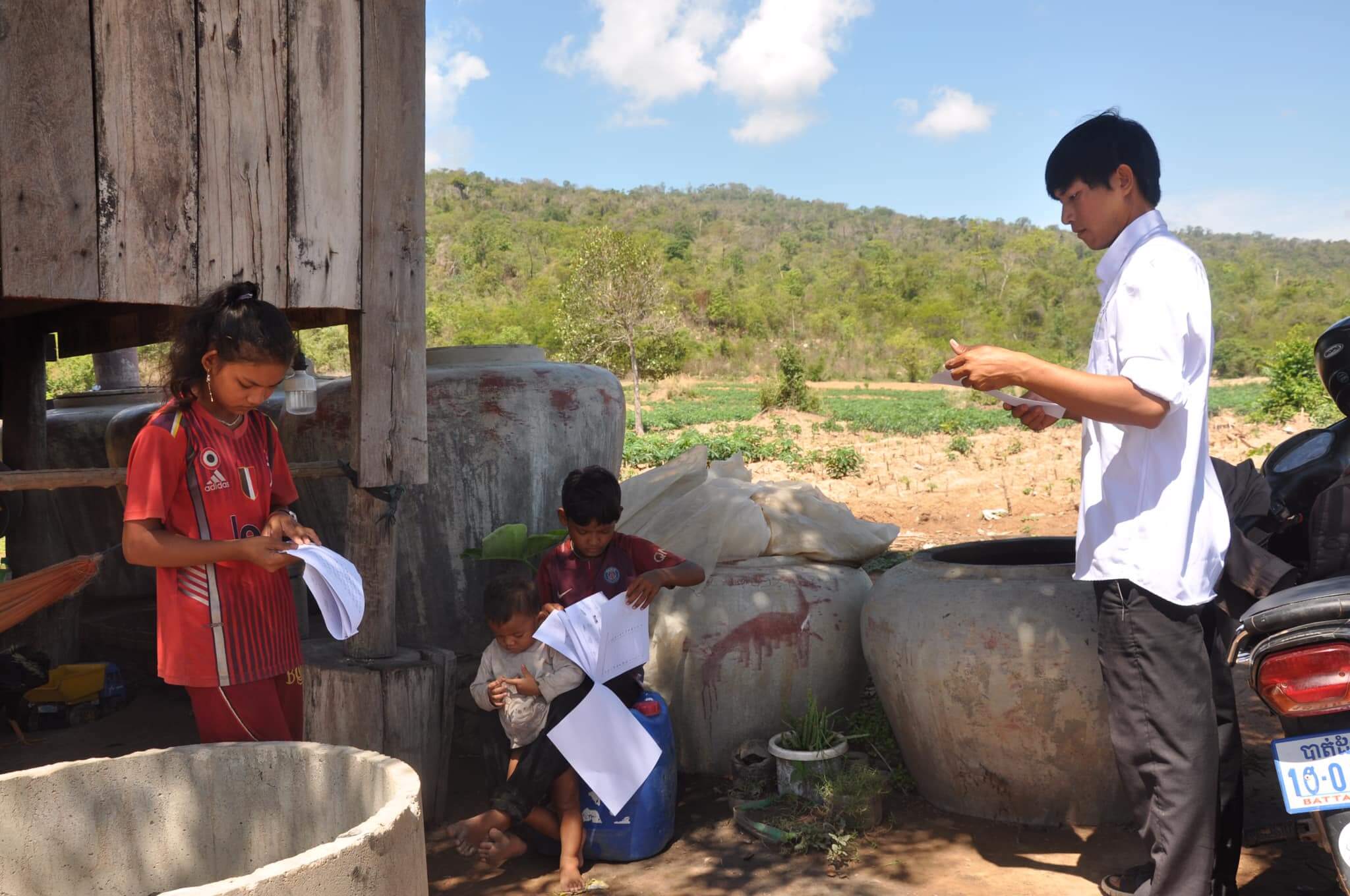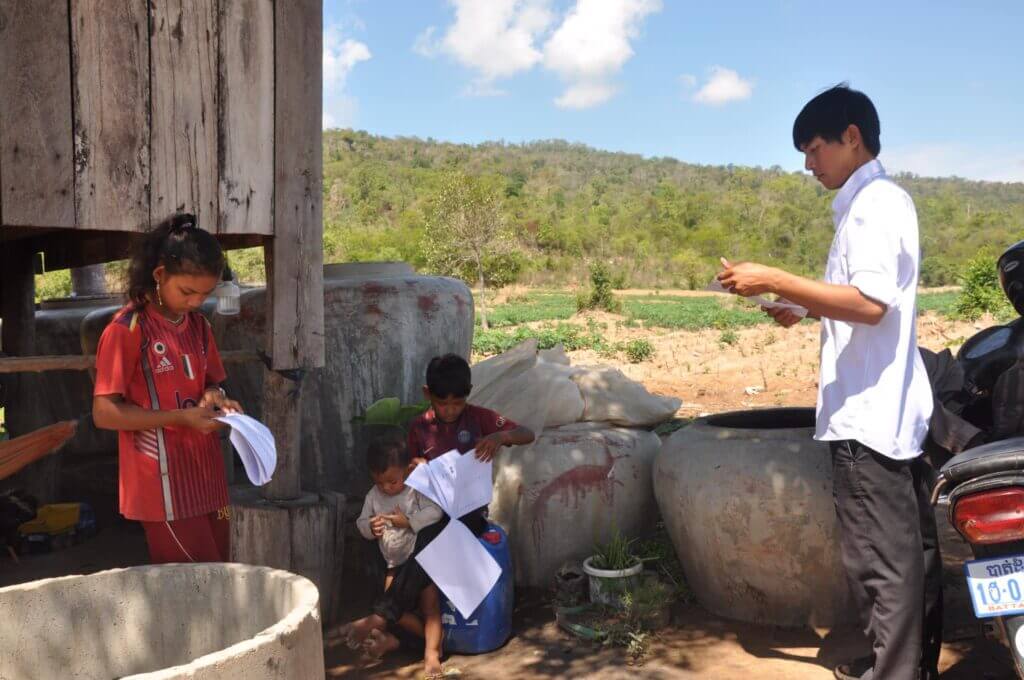 Here is another little video of Heang on his way to the most distant students.
---
Shine Cambodia – Sihanoukville
Founded by Australian Suzanne Wright, the charity is there for both children and parents in the Otres community. Because many of them had no or limited schooling, to educate them about the importance of their children's education. True to the values of education, well-being, sustainability, community and independence, Shine ensures that the vicious circle of poverty is broken.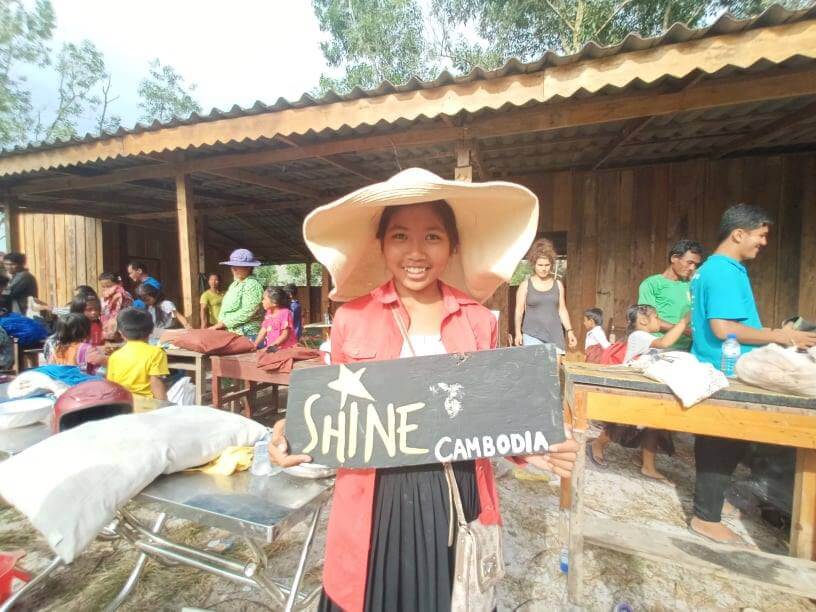 ---
Smiling Gecko – Phnom Penh
Hannes Schmid – Hannes Schmid – the star photographer from Switzerland who never looks away. His photos speak a quiet, yet more than clear language. Hannes has been where hardly anyone goes: to the rubbish dumps of Phnom Penh. It is hard to believe that people live there. But they do, and they eke out an existence. Since 2012, the aid organisation Smiling Gecko, founded on his initiative, has changed a lot for the better for the people. A beacon among the numerous projects is a school for around 1,100 children that serves as a model for the entire Cambodian school system.
A great thing, I met Hannes personally, a great artist with a big heart. What started with the relocation of the families from the rubbish dump is now a multifaceted project, guesthouse, farm, school, fish farm, even a carpentry workshop exported from Switzerland so that young people can be trained.

Reto
Smiling Gecko is a recommendation from Margrit <3
Village Homeschool – Siem Reap
Village Homeschool is a non- profit school that provides free English classes and few more soft skills to village's children which basically located in South Srah Srang village, Nokor Thom commune, Siem Reap-Cambodia. Founder is my best Khmer friend and supervisor Seiyon <3 Her aim is to help build confidence in young Cambodians to stay motivated and achieve their future life goals through education.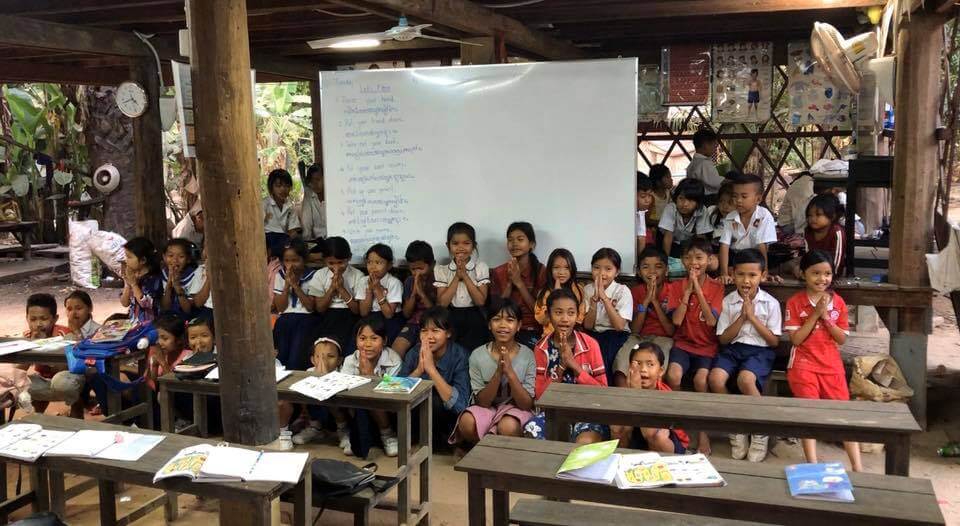 If you want to support Village Homeschool, you can contact Seiyon directly via Facebook. Also you can find a fundrasing campaign on gofundme.
---
WasserZeichen – Phnom Penh
Clean drinking water – anything but a matter of course for many Cambodians. Even school facilities are inadequate. Almost 50% of schools do not have a safe water supply and 30% do not have adequate toilets. Lack of access to these facilities encourages drop-out from school, especially among girls. The association WasserZeichen equips schools with BioSans filtration systems, builds sanitation facilities, organises hygiene curricula and much more.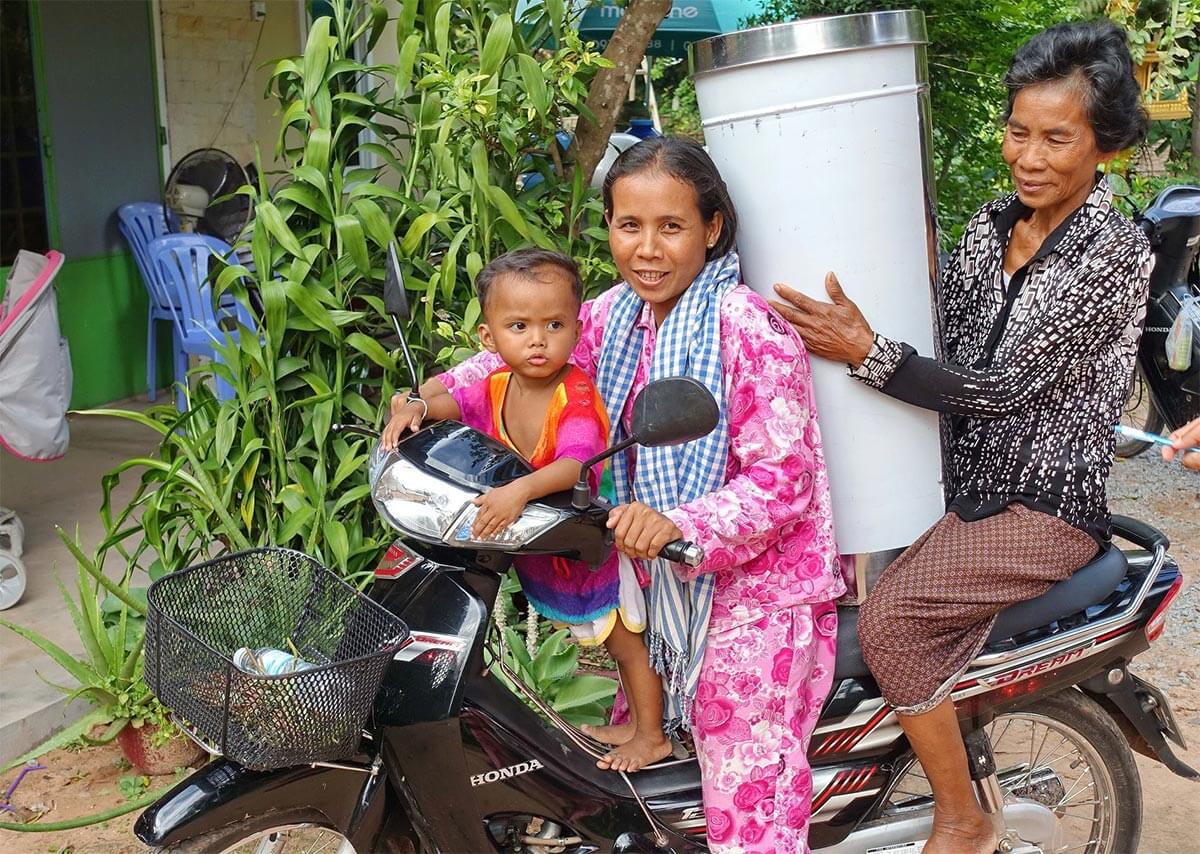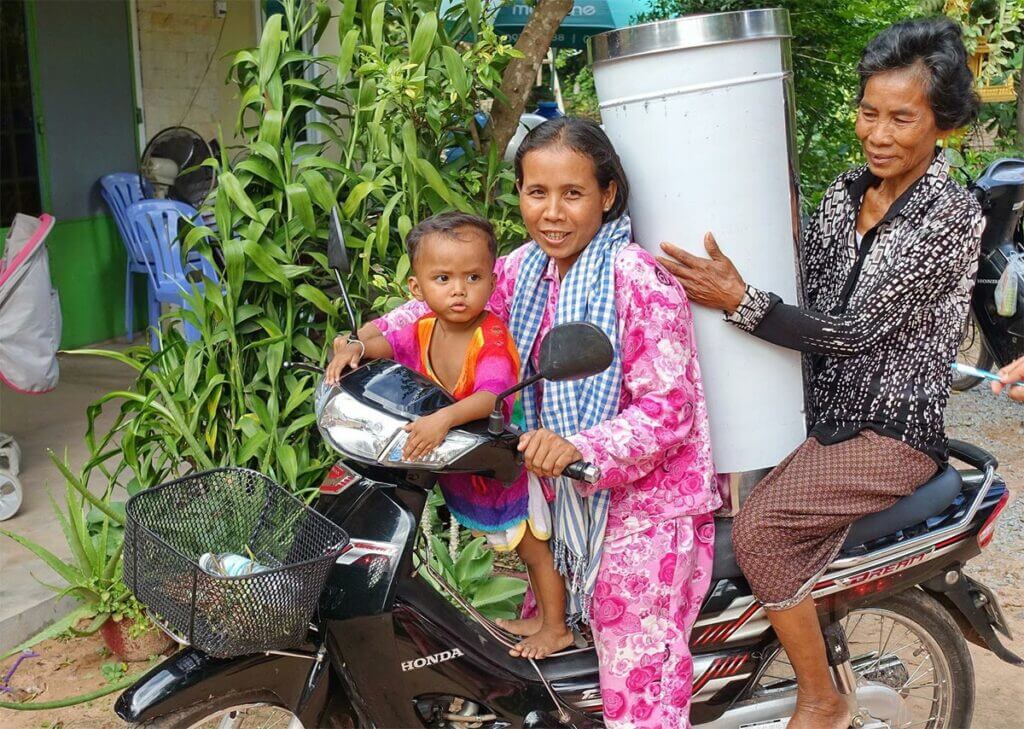 ---
We are TukTuk – Pursat
The organisation "We are TukTuk" is located in Pursat. A region in Cambodia that is rather unknown among tourists. "We are TukTuk" supports communities and especially teachers in early childhood education. To achieve this, the aid organisation develops culturally adapted resources and at the same time gives educators a platform to exchange ideas about the development of their in their village community. The goal is to enable Khmer people to have a self-sustaining education platform – and thus reduce the need for charity.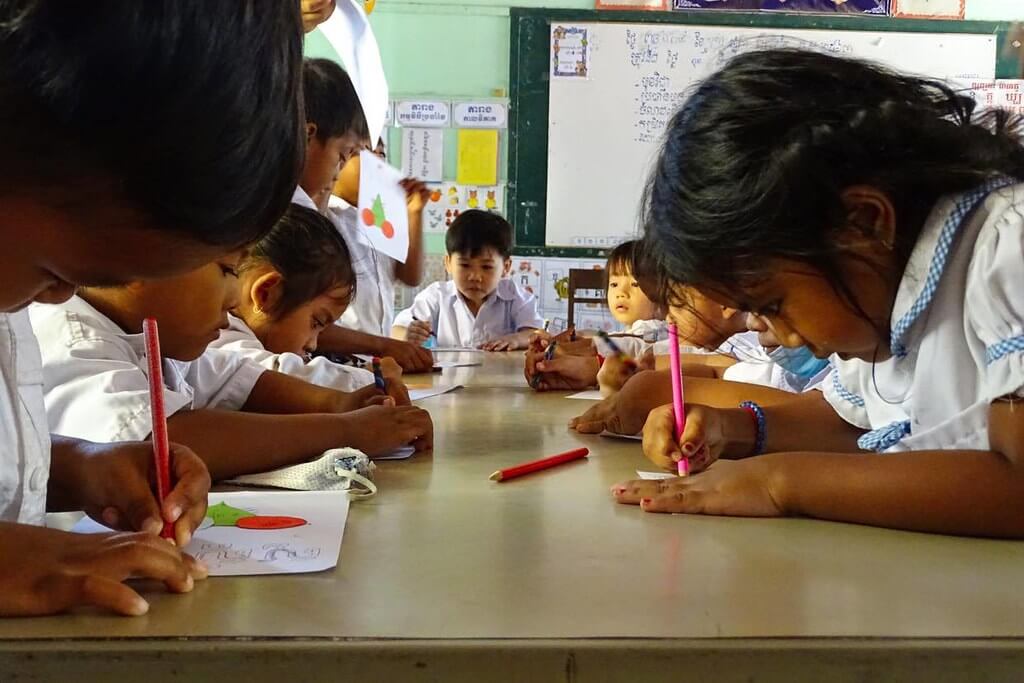 A recommendation from Reto <3
---
To the end
With the help of not only these, but also many other people and aid organisations, it has already been possible to improve the lives of the Khmer people. I hope I was able to give you a little insight and I am happy if this article helps you to get in contact with one or the other organisation. All of them, really all of them, are happy about any kind of support.

Find your hotel in Cambodia
Maybe you don't have a hotel for your Cambodia trip yet, then you can browse and book directly here at
booking.com*
agoda. com*
there are also great deals.
Links with a * are affiliate links. If you like my blog and you buy, book or subscribe to something via an affiliate link, I get a small commission from the provider. Of course there are no additional costs for you.
Join our Facebook group
International travel group with friendly people who love Cambodia. We speak English, German and a little Khmer.