Sometimes it seems as if there is a human right where he belongs. It`s kind of mystical, surrounded by the magic of predestination. That´s what seems to happen with Craig Dodge since he works for Phare, The Cambodian Circus in Siem Reap in Sales, Marketing and Communication. Without knowing him in person you can feel his passion – definitely!! Just read his answers to my questions and you will know what I mean:
1. How did you come to Cambodia?
I had been living in Taiwan for 7 years, teaching EFL and doing business English coaching. I am an avid cyclist and had connected with the owner of a small bike tour company based in Phnom Penh. He offered me a position helping develop his sales and marketing efforts. Since my background is in travel sales, and I have a passion for cycling, it sounded like a very interesting opportunity.
2. How did you become the Director of Sales and Marketing of Phare, The Cambodian Circus?
While working for the bike tour company, the team from Phare came to our office for a sales call. After that, I often took visiting travel agents to experience Phare and hopefully recommend both the bike tour and Phare to their customers. The more I learned about Phare, the more I realized how much they were transforming lives of Cambodian youth from such unimaginably difficult social and economic backgrounds. I wanted to be a part of something that made such a positive difference in people's lives. When I told Phare that I was leaving the bike tour company to move back to Taiwan, they asked me to stay and give them a hand with their sales & marketing.
3. Please describe a typical day in your life.
My life is surprisingly routine. I wake up early (around 5am) and spend the first couple hours drinking coffee and catching up on e-mail. I eat breakfast, go to the gym, and then spend the rest of the day at the Phare office. In the evening, if there are special situations or guests I must greet, I go to the performance at Phare, the Cambodian Circus (my favorite part of the job). Weather permitting, I like to ride bike around Ankor Archeological Park and beyond on the weekends.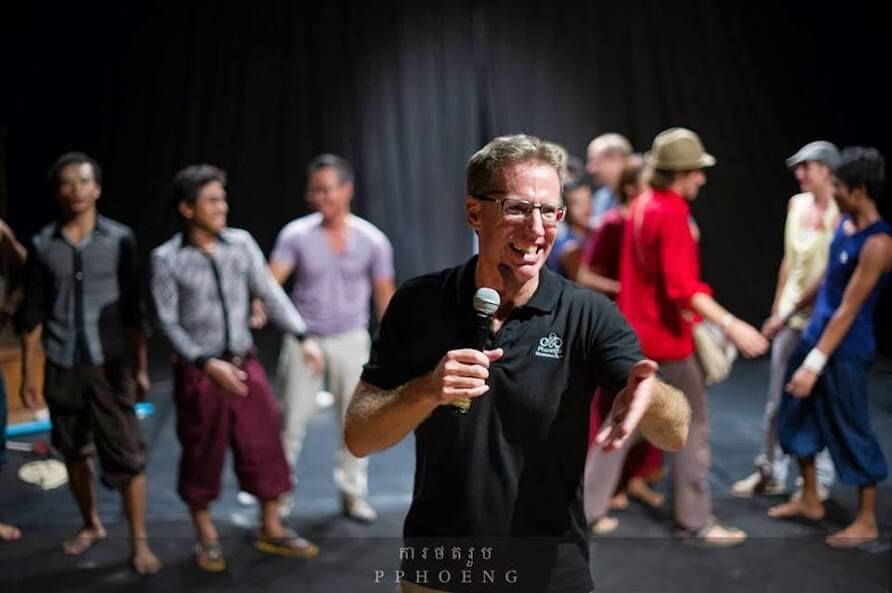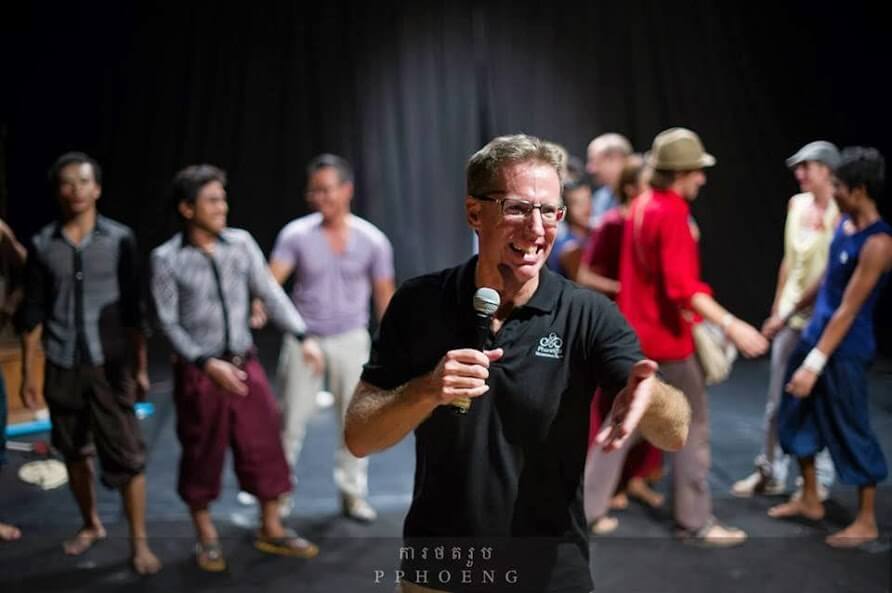 4. What does the Circus want to express with Phare? What does Phare mean?
"Phare Ponleu Selpak", the NGO school in Battambang, translates roughly to "Brightness of the Arts". The school is like a beacon of light, reaching out to Cambodian youth from devastating social and economic circumstances, providing them free academic and artistic education. Through the arts. these youth are able to transform their lives, earning a decent living doing something they love. Phare, the Cambodian Circus was the natural extension of the school, providing a venue for students and graduates to perform regularly, providing them further professional development and employment opportunities. The circus also aims to earn money to support further education and social outreach at the school.
5. How does Phare make a difference, what is the impact?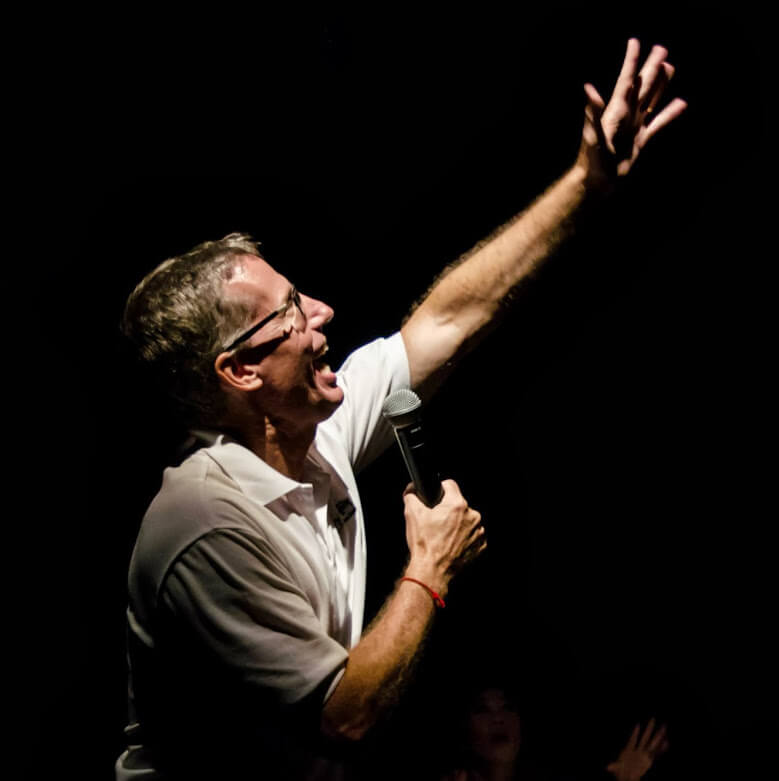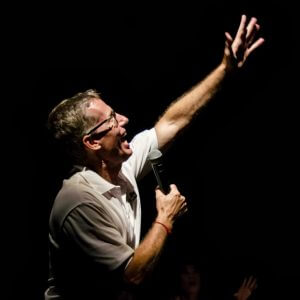 Maybe see #4 above. The impact on the lives of these kids is dramatic. There is one young woman who as a little girl collected trash to earn money for the family. She was abused by her father, her father gave her mom HIV and burned down the house. She found Phare because she was hungry and heard they gave out free cookies. She continued at Phare, got an education, learned she had the ability to do contortion and now can speak English and French and earns a good living performing in Cambodia and internationally.
6. Lydia C. Lee wrote a nice article about responsible tourism in Siem Reap. Is there anything you would like to mention in addition to Phare?
Phare, the Cambodian Circus and Phare Ponleu Selpak represent the epitome of sustainable tourism. Guests are able to experience the most energetic, exciting, fun, authentic, grass-roots entertainment available in Cambodia, knowing that they are also providing great job opportunities for the performers and supporting education and social outreach programs for future generations.
7. What is your personal goal for Phare in the next 5 years?
I have two missions: To help Phare become sustainable and profitable through more ticket and private event sales and to groom local staff to replace me within the next year.
8. Maybe you can tell it already: What is your plan after you have been replaced?
I'm keeping an open mind about what to do after someone has been identified and groomed to take over my responsibilities. Part of Phare's social mission is to develop the capacities of the local administrative and management staff as well as of the artists. We sincerely hope most, even all of the top management positions will be held by Khmer. I may assume other responsibilities in the organization, or take that long bike ride that I've always wanted to.
9. Why do you love Cambodia?
I'm moved by the strength of their spirit in the face of such difficulties that are unimaginable by most people from any developed country. I love riding my bike through the countryside, being transported to another completely different reality. It's a great feeling to be greeted with smiles and hellos. something you also don't get many other places.
10. What is your biggest dream in life?
I think I've already lived it. I was in the travel industry for over 20 years, providing me the opportunity to travel the world and experiencing things I would have never otherwise had the opportunity to experience.
About Phare, The Cambodian Circus
Uniquely Cambodian, Daringly Modern
Experience Siem Reap's most unique, authentic top rated (TripAdvisor) evening entertainment. More than just a circus, Phare, The Cambodian Circus performers use theater, music, dance and modern circus arts to tell uniquely Cambodian stories; historical, folk and modern. The young circus artists will astonish you with their energy, emotion, enthusiasm and talent.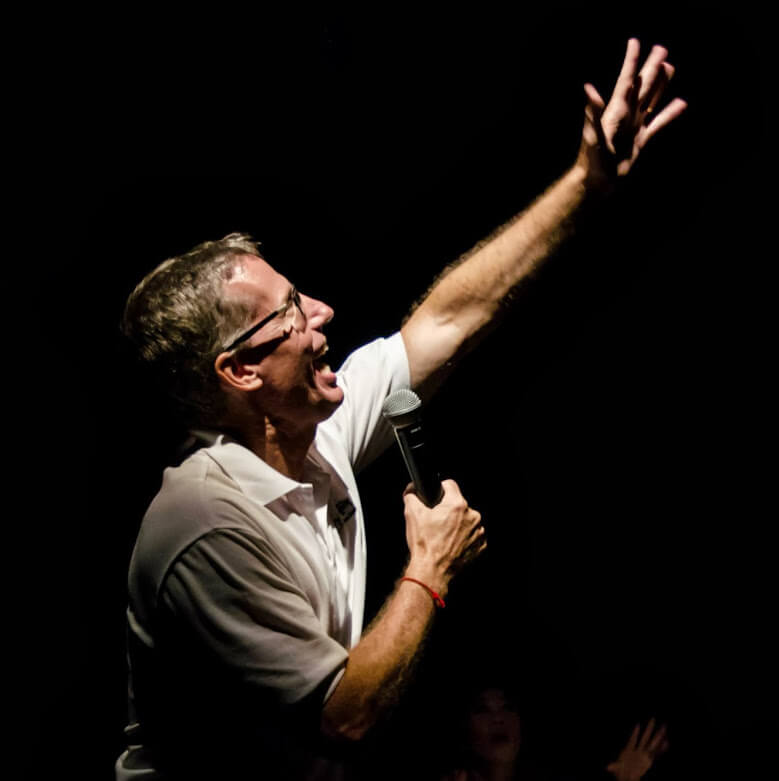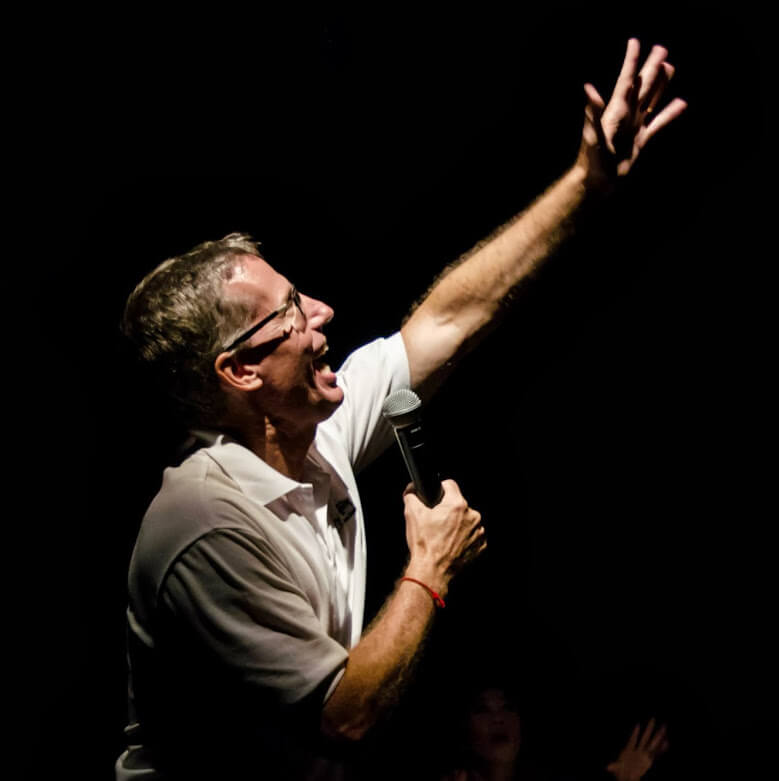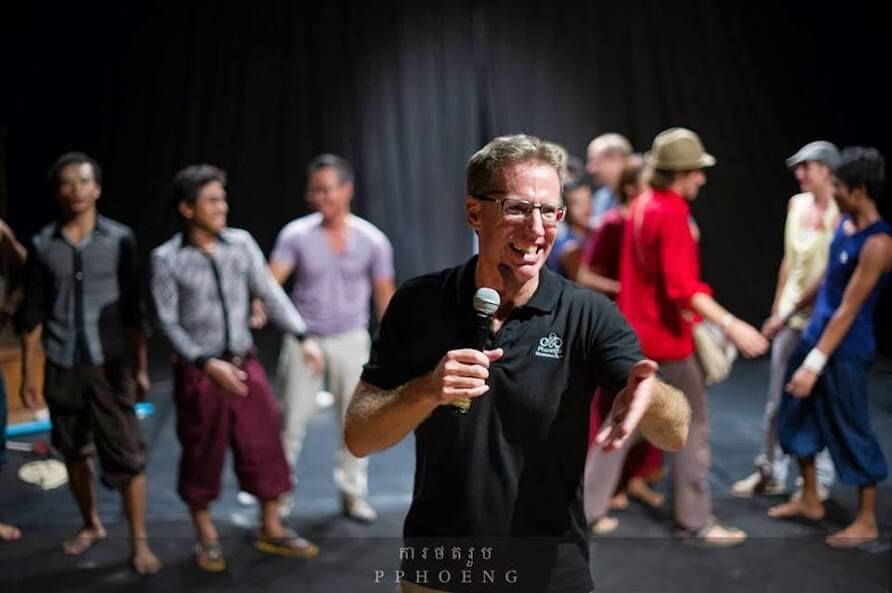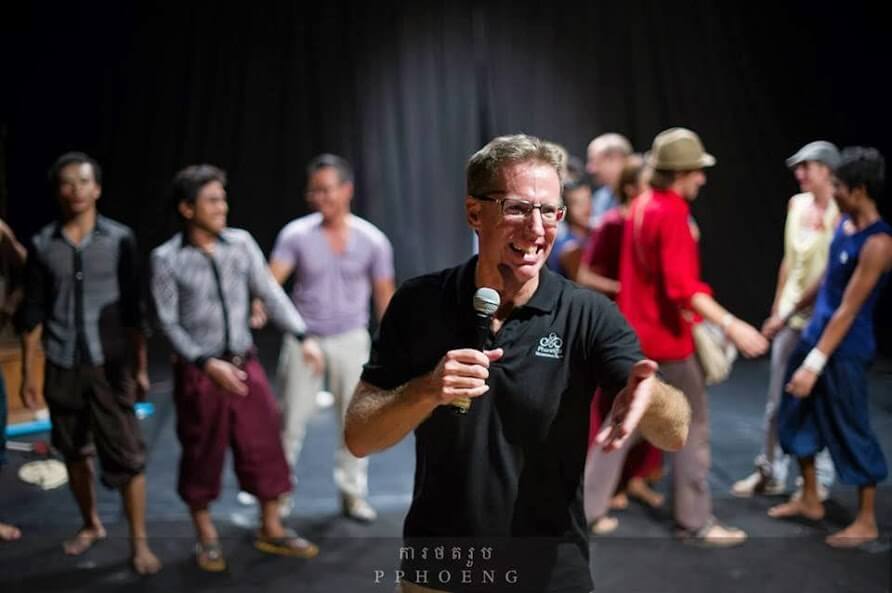 Photos by: © Dara Pech, © Michel Dvorak and ©Aaron Santos
Phare artists are students and graduates from Phare Ponleu Selpak's vocational training centre in Battambang. The association was formed 20 years ago by 8 young men coming home from a refugee camp after the Khmer Rouge regime. They were greatly helped by art therapy and wantedto share this new skill among the poor, socially deprived and troubled youngsters in Battambang. They founded an art school and public school followed to offer free education. A music school and theatre school were next and finally, for the kids who wanted more, the circus school. Today more than 1,200 pupils attend the public school daily and 500 attend the alternative schools. Phare Ponleu Selpak also has extensive outreach programs, trying to help with the problems highlighted in their own tales.
Phare The Cambodian Circus offers these students and graduates somewhere to hone their skills and a place to earn a decent wage. Money that will take them out of poverty and give them self-respect and freedom.
Come and see the show!
Feel the passion of the artits and the show. We promise you, you`ll be amazed!!
Key facts:
Daily performances at 7:30pm
Phare Cafe opens at 6:00pm
Big Top opens at 7:00pm
No entrance after 7:35pm
Ticket price:
Seat A : Adult : $35 / Children $18 (5 to 11)
Reserved seating, front and centre & special gift from our Artistic Centre!
Seat B : Adult : $15 / Children $8 (5 to 11)
Open Seating. Please come early for the best seats.
Under 5 years : free
Tickets available from:
The performance venue 8.00 am to 12.00 pm / 1.00 pm to 8.30 pm (map) – Ticketing Contact: +855 (0) 15 499 480 / +855 (0) 92 225 320
Beyond Unique Escapes office (on Sivutha Road)
Better Siem Reap hotels, restaurants and travel agents
Phare, The Cambodian Circus online
Website, Facebook Page, Google+ Page, Twitter
Phare Ponleu Selpak online
Website, Facebook Page, Twitter
Location:
Each Tuk Tuk driver knows the location of Phare, The Cambodian Circus in Siem Reap. Just take a Tuk Tuk and make the driver happy with an extra tip :-)


Find your hotel in Cambodia
Maybe you don't have a hotel for your Cambodia trip yet, then you can browse and book directly here at
booking.com*
agoda. com*
there are also great deals.
Links with a * are affiliate links. If you like my blog and you buy, book or subscribe to something via an affiliate link, I get a small commission from the provider. Of course there are no additional costs for you.
Join our Facebook group
International travel group with friendly people who love Cambodia. We speak English, German and a little Khmer.