In today's world, it is certainly a favorite option for many people to buy a ticket for visiting the Angkor temples not only at the counter but also online. Normally you have to get up early and wait in the queue (at least if you want to buy a 1 day pass for Angkor). Somehow a bit suboptimal when sunrise is approaching. Ok, at the counters for the 3 and 7 day pass it's noticeably easier, but I suppose getting the ticket online would really be a nice option.
The advantage: You can also order your ticket before your trip to Cambodia. You will receive it by e-mail as a PDF document immediately after your order.
Especially helpful: You don't have to print out the PDF with your online ticket, but simply show it on your mobile phone at the controls. In August 2022, we asked at the official ticket counter and were told that we didn't need a printout. And yes, it worked fine.
The ordering process for your Online Angkor Ticket
The ordering process for your online Angkor ticket is quick.
Step 1 – Create an account
Go to Angkor Enterprise website and create an account.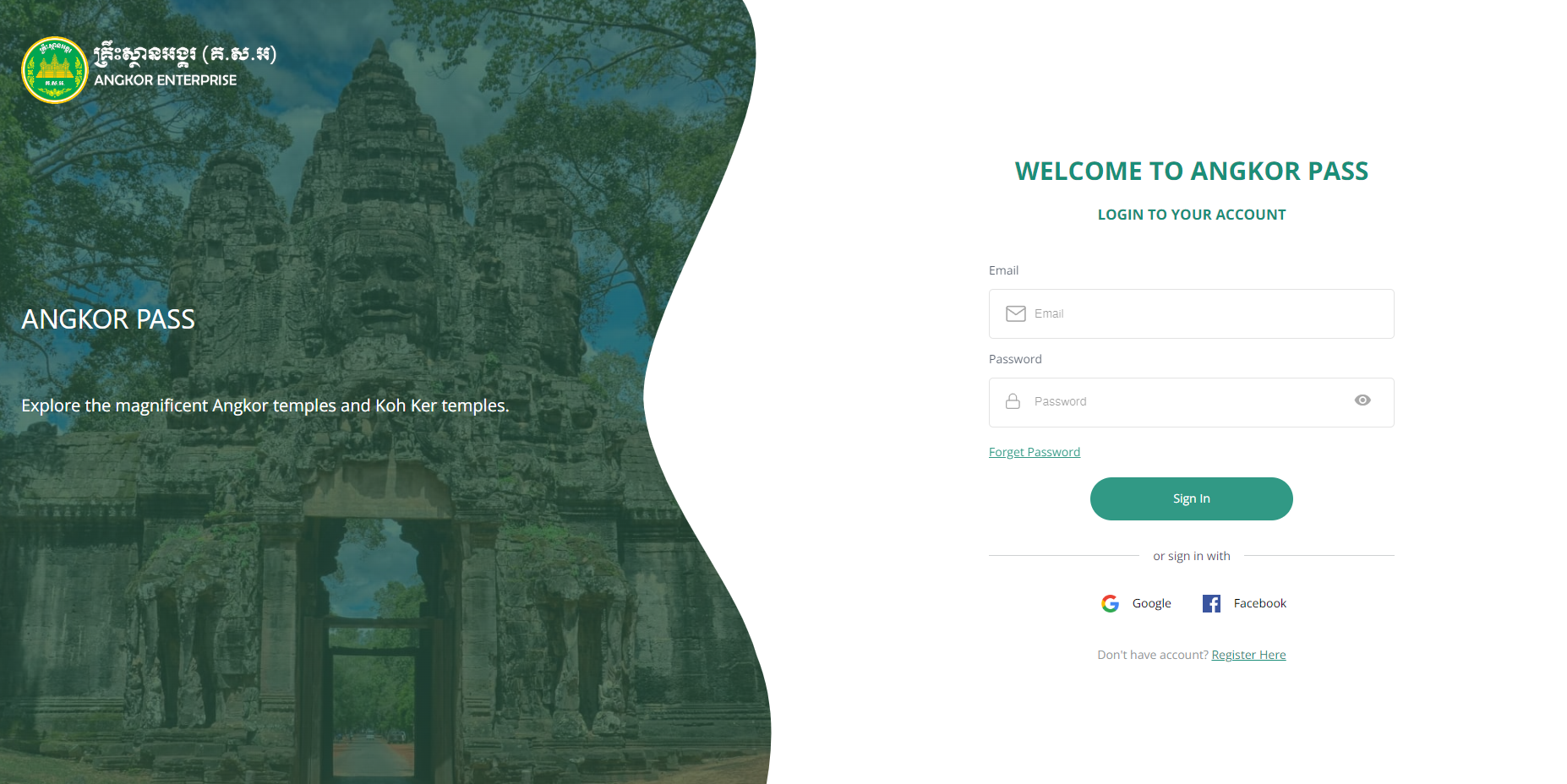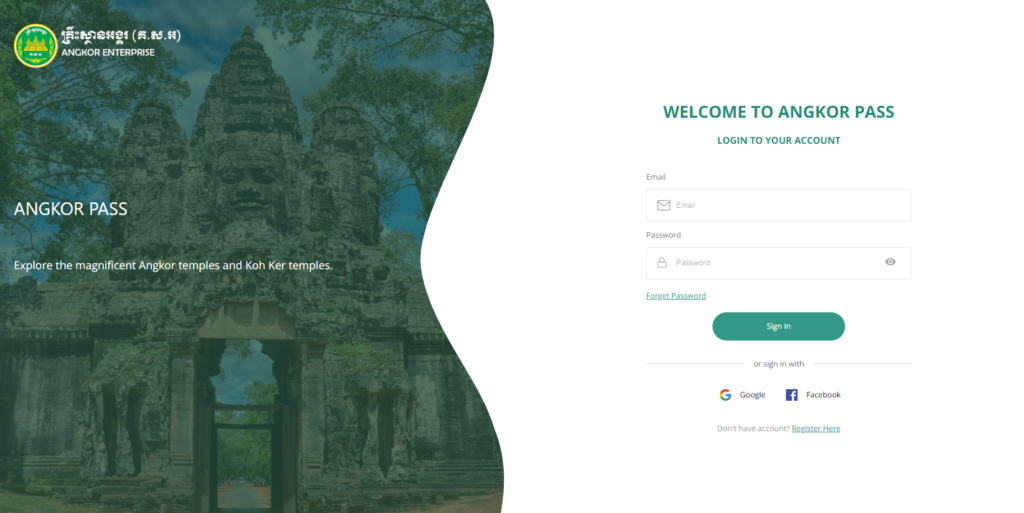 Step 2 – Choosing your ticket
Here you choose whether you want a ticket for the archaeological Angkor Park with the many temples such as Angkor Wat, Bayon, Ta Prohm etc. or for the Koh Ker Temple.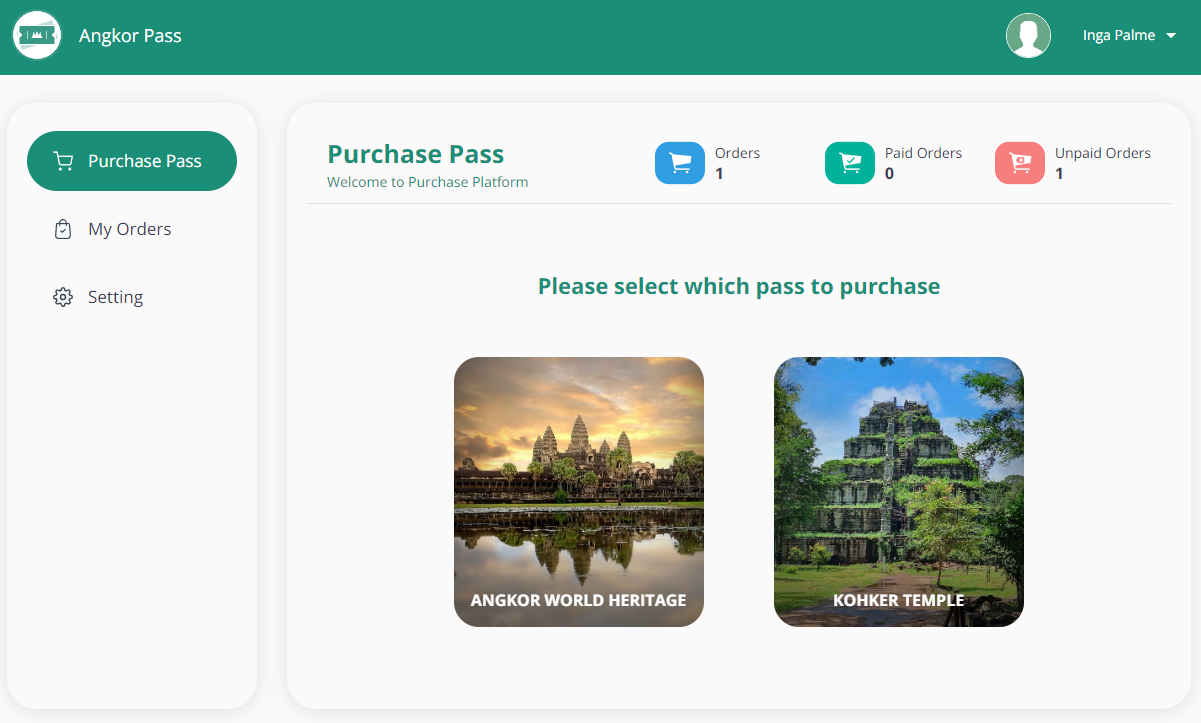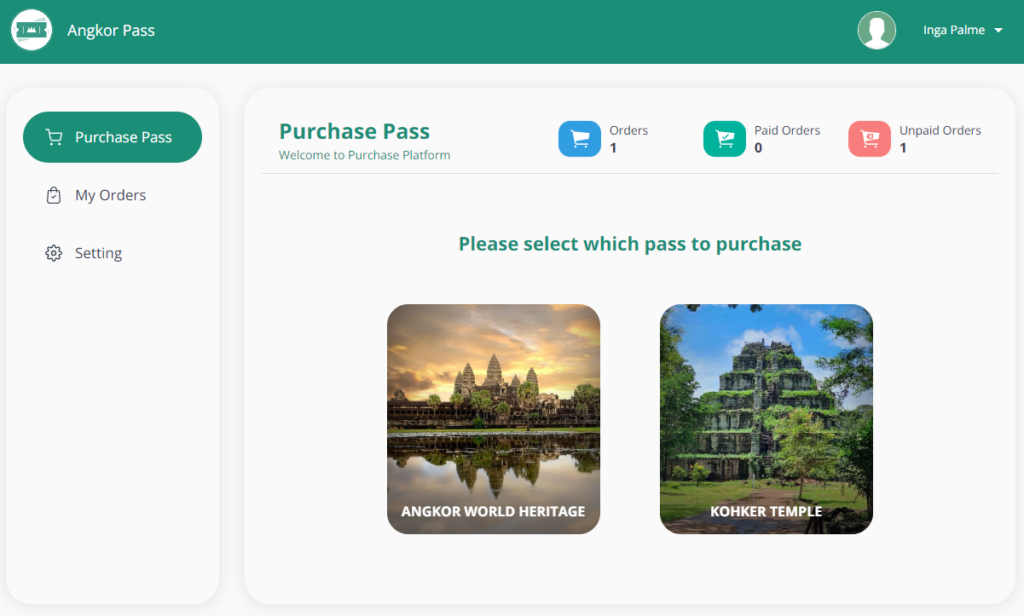 Step 3 – Choosing the validity of your Angkor passport
In this step you indicate which ticket you would like to have. You have the choice between the original 1 day ticket, "3 days", and "7 days". Then you enter the period of validity of your Angkor ticket. The 1-day ticket is valid for five days, the 3-day ticket for 10 days and the 7-day ticket for 30 days.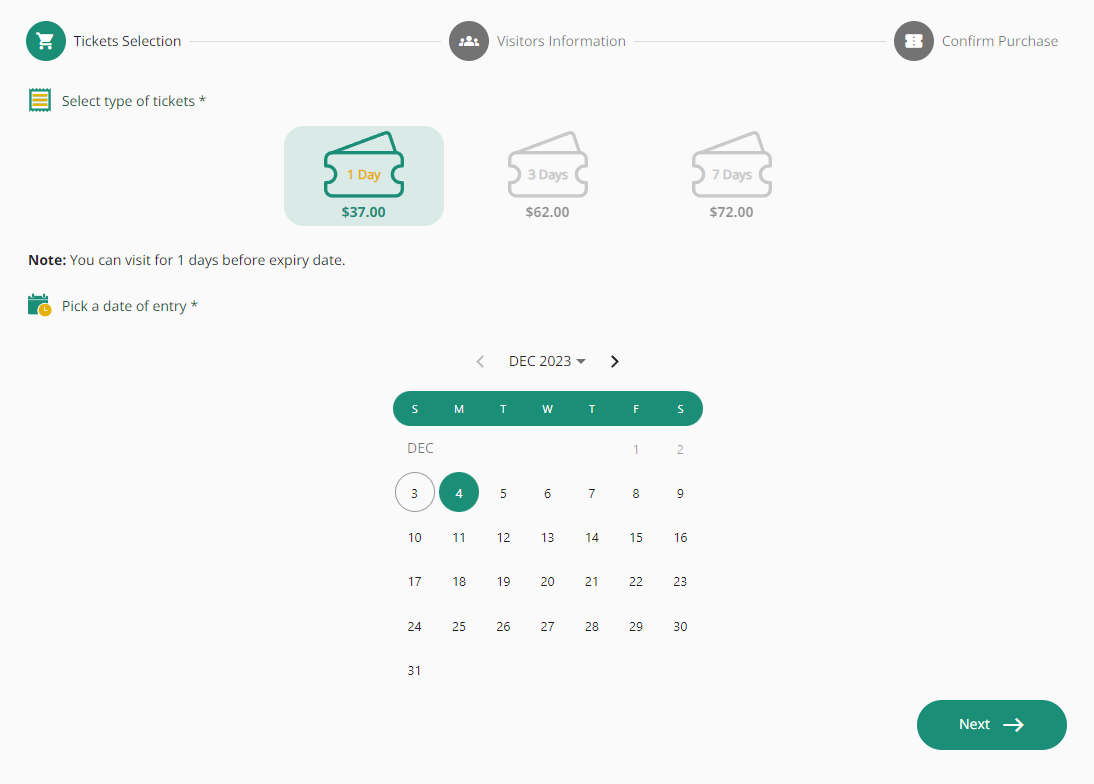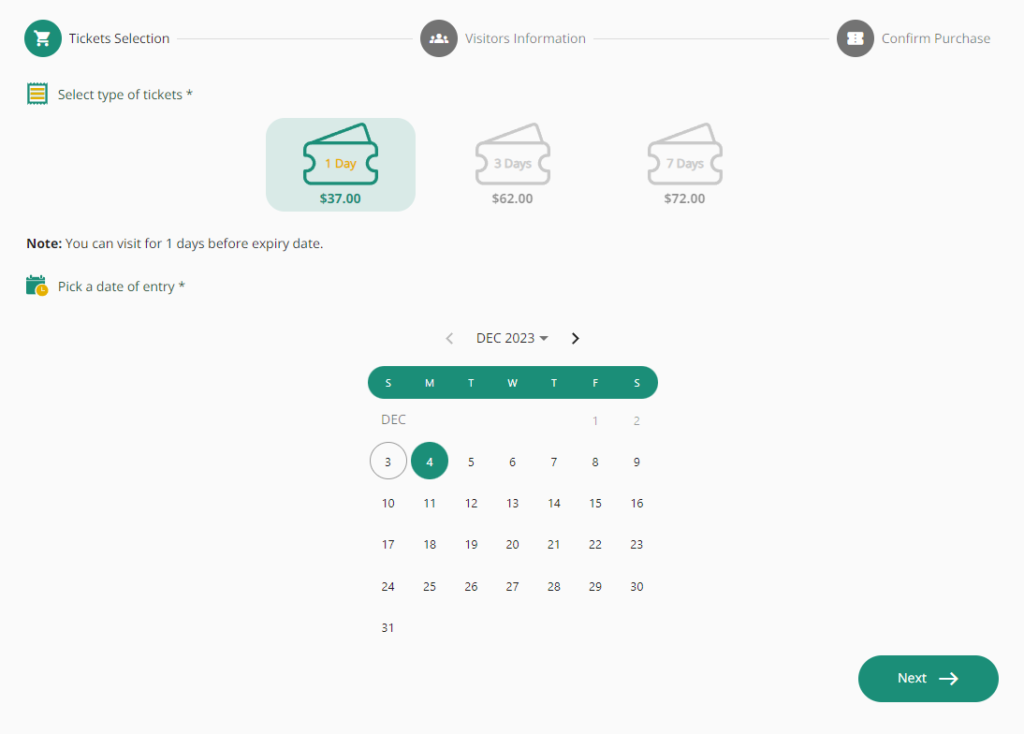 So you can buy your ticket in advance when you plan your trip to Cambodia.
| | | | |
| --- | --- | --- | --- |
| Ticket | Price | Visits | Validity |
| 1 Day | $ 37 | 1 Days | 5 Days |
| 3 Days | $ 62 | 3 Days | 10 Days |
| 7 Days | $ 72 | 7 Days | 30 Days |
Step 4 – Personal details
In the fourth and last step, you upload a photo. This can be a little tricky because sometimes the photo is not accepted in the first step. I tried it 3-4 times with the same photo and then it worked. For my daughter, it even worked with a photographed photo from her passport. Then more information about gender, age group and nationality.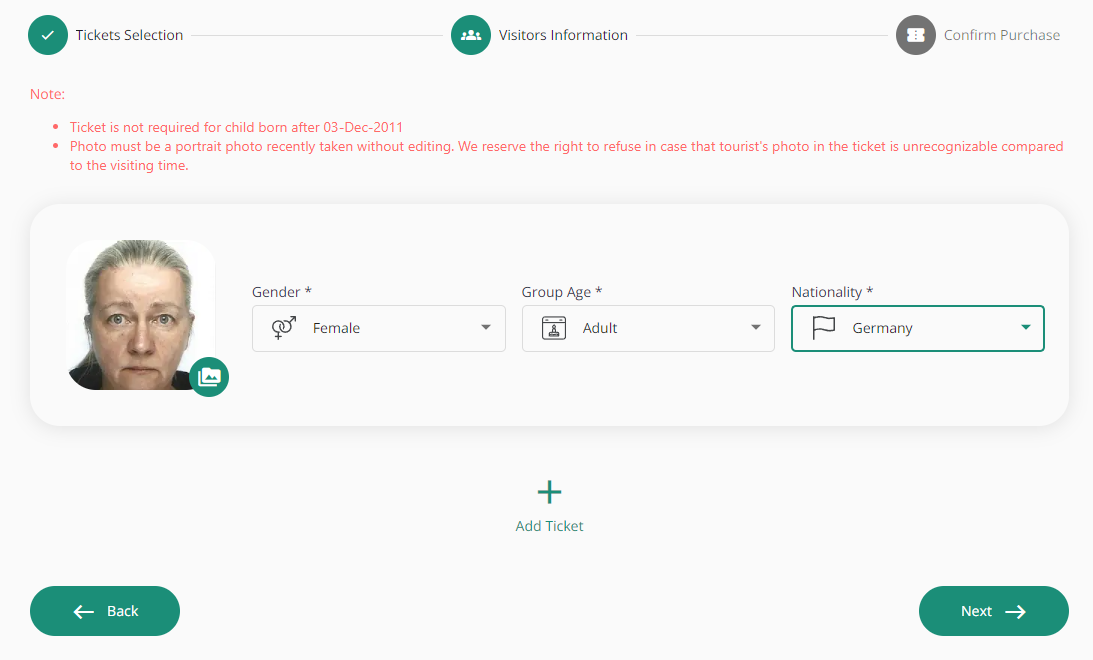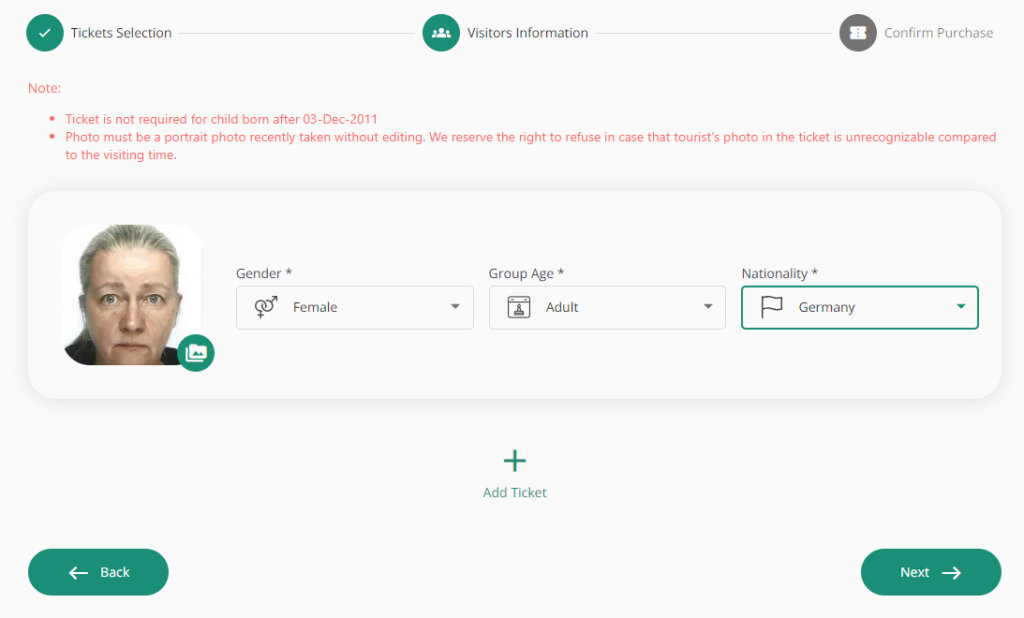 Done! Now just complete the order process and pay for the ticket. After your order you can download your Ticket and our receipe.


Please note: If you are unable to visit Angkor for any reason, you will not get a refund.
Purchase at the counter
If the online purchase is not your way, just go to the official ticket counter as usual. Here you don't need a photo, credit card or Paypal account. With cash and a smile in the camera, you will get your personal Angkor ticket after a short processing time.

Affiliate*

Links and references with a * are an affiliate link (advertising link). If you like Visit Angkor and buy, book or subscribe to something via an affiliate link, the provider will make a small commission for Visit Angkor. Of course, there are no additional costs for you.
Join our Facebook group
International travel group with friendly people who love Cambodia. We speak English, German and a little Khmer.