Visak Bochea day (called Bon Visakh Bochea in the Khmer language), it is the Birthday of Buddha and falls on the 15th day of the waxing moon in the 6th lunar month – which is usually May in the Gregorian calendar. A candle procession takes place in evening at this day, and those who have seen it are never able to forget.
People visit the temples early in the morning to offer food and sweets to the monks and listen attentively to the preaching of the religious figures.
2014: May 13
2015: June 1
2016: May 20
2017: May 10
During these days, a torchlight procession takes place at the twilight and the main shrine is circumambulated three times.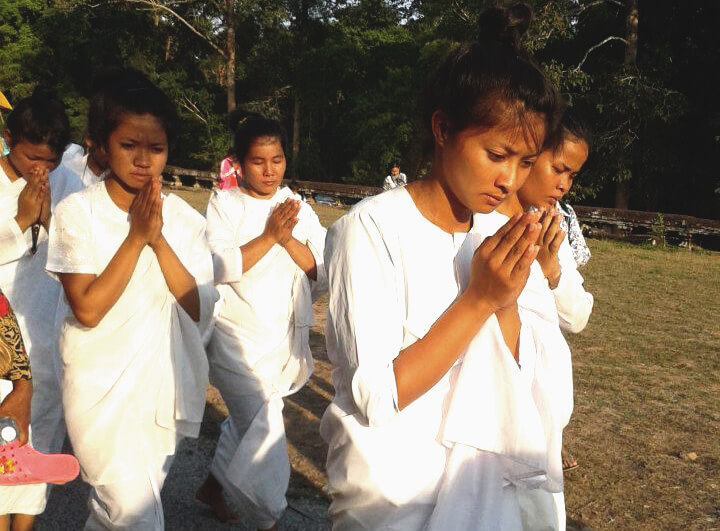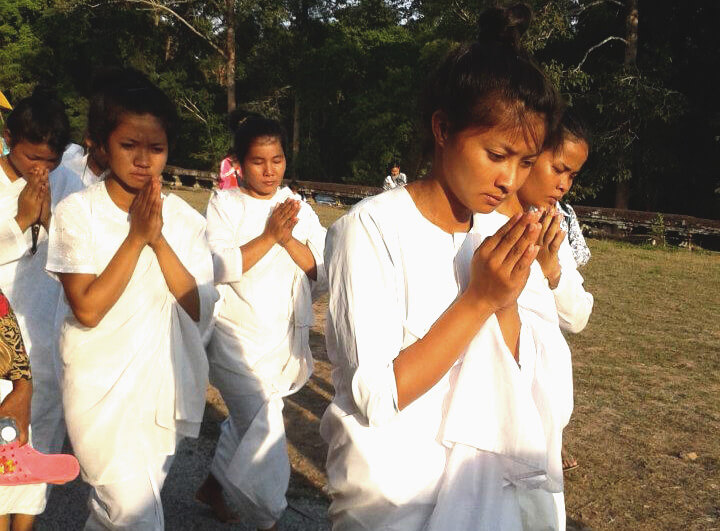 People in the luminous procession carry flowers and light up incense sticks praying silent rest to Buddha. Following the preaching of Lord Buddha, the mothers meditate. Also during the Visak Bochea, some of their sons become priest with the intend to repay their parents and their ancestor in the future.

Affiliate*

Links and references with a * are an affiliate link (advertising link). If you like Visit Angkor and buy, book or subscribe to something via an affiliate link, the provider will make a small commission for Visit Angkor. Of course, there are no additional costs for you.
Join our Facebook group
International travel group with friendly people who love Cambodia. We speak English, German and a little Khmer.