Along the roads you can find many sheds, where families also sell fuel for different purposes. There is no sign or hint for that. You just have to look out for Johnny Walker.
Filled in Johnny Walker bottles.
Hands-on: for motorcycle as well as for Tuk Tuks the fuel is prefilled in Johnny Walker bottles. Bottle by bottle people fill content of the bottle in your tank and you hope it is a kind of fuel, which drives you home.
Bigger vehicles like Jeeps and normal cars get fueled by hand with a cone and a canister. But we also saw, if a cone is missing and a canister is too heavy for a girl, that they staple 2 canister on each other, suck the petrol with mouth and flexible tub till the petrol nearly reach the mouth to put after this the tube very quickly into the tank inlet. It works and after a while you get used to it. Fuelstations like we know them from our countries are only available in big cities.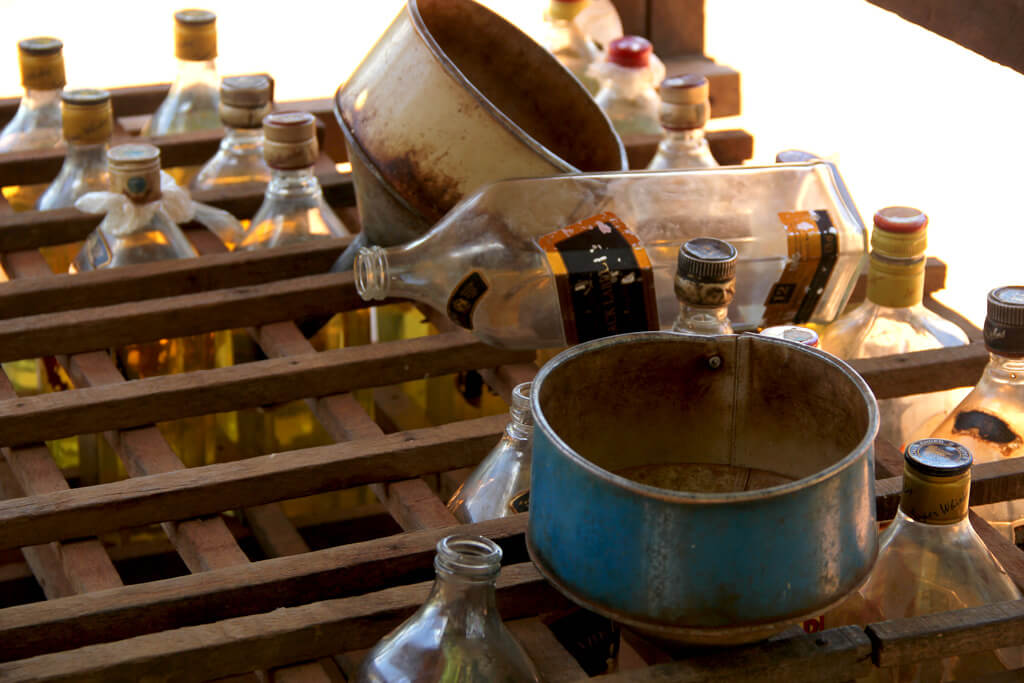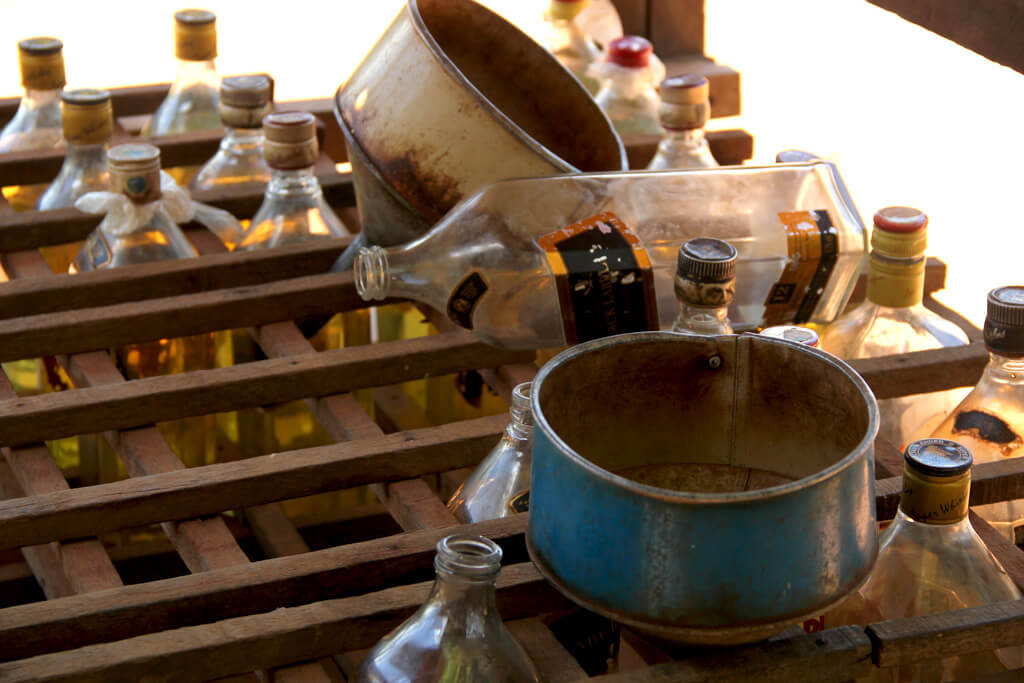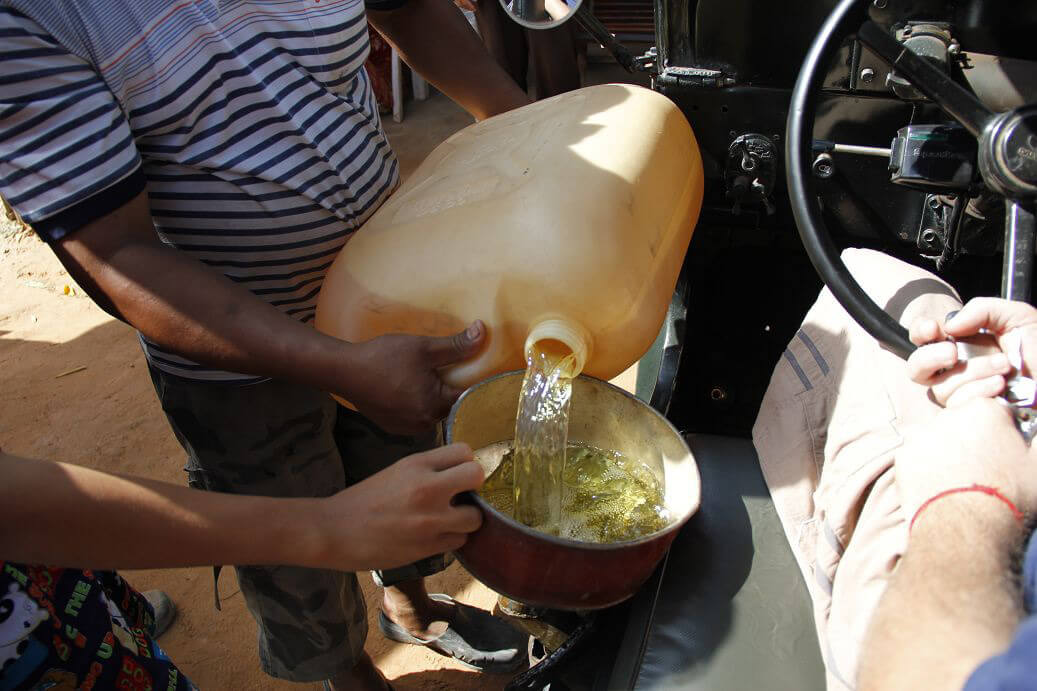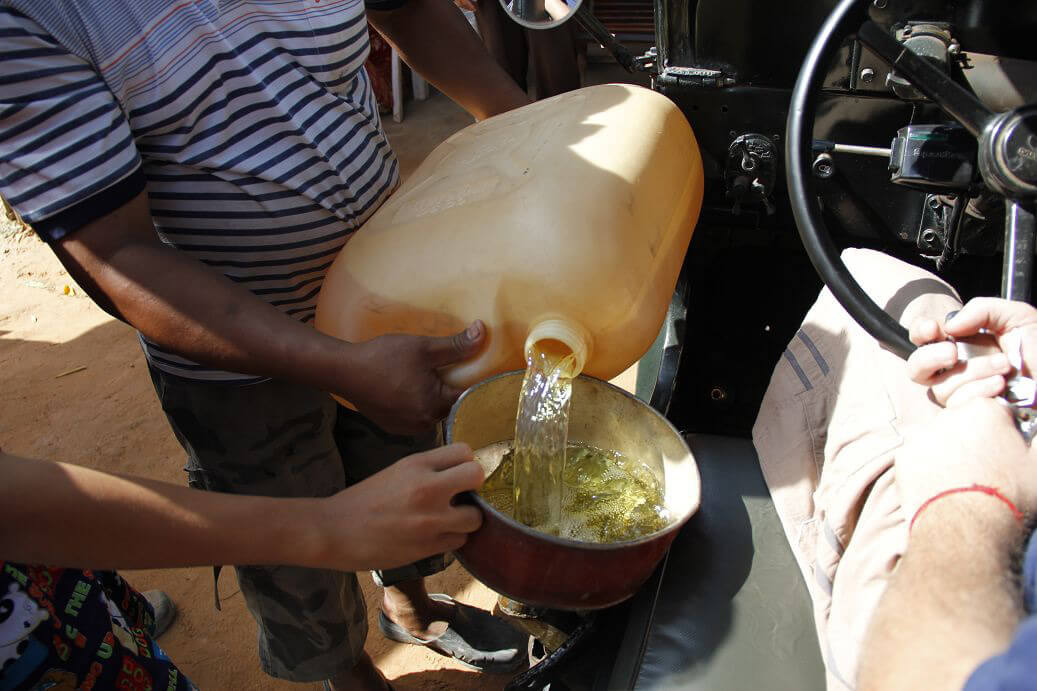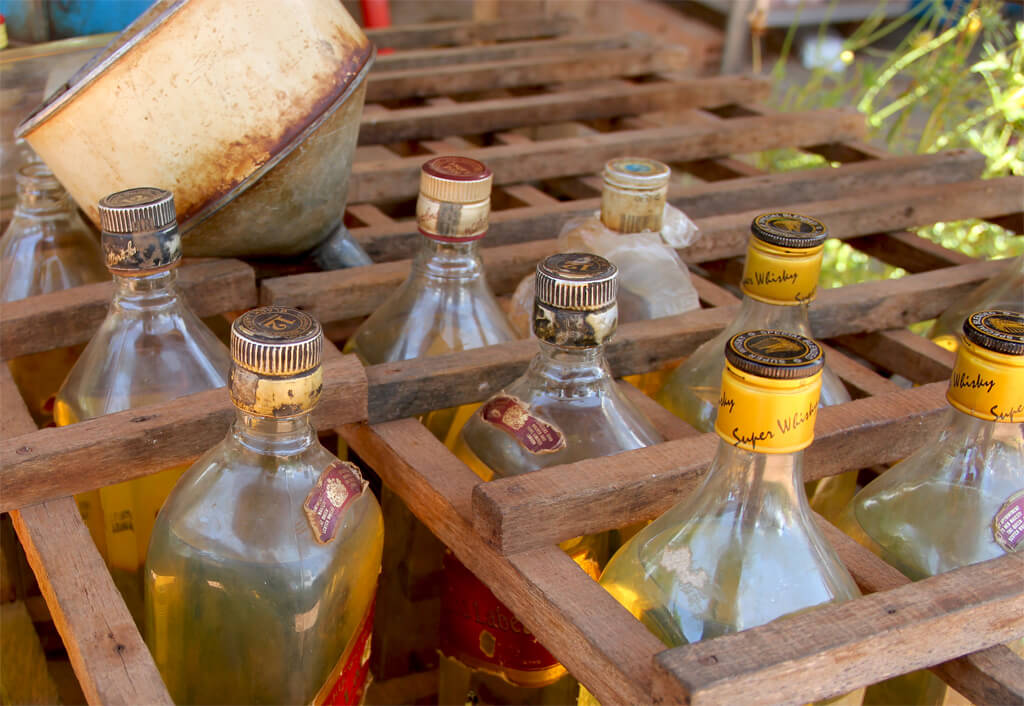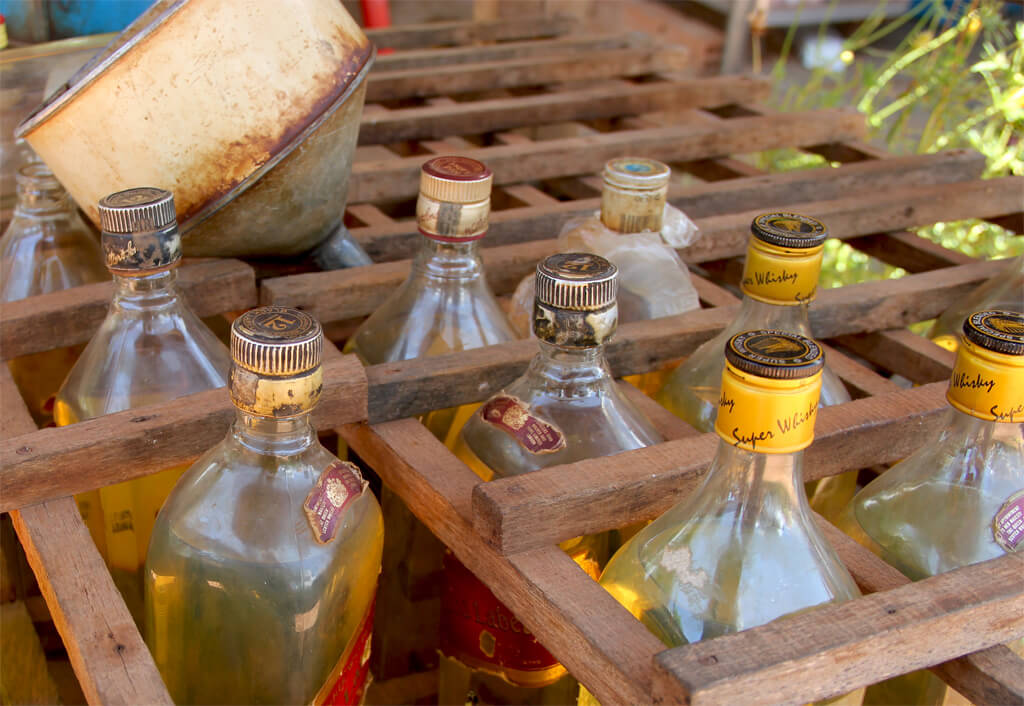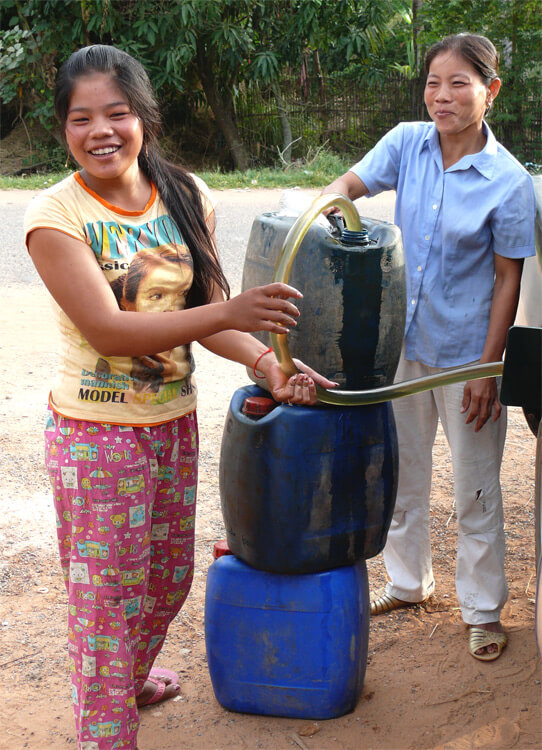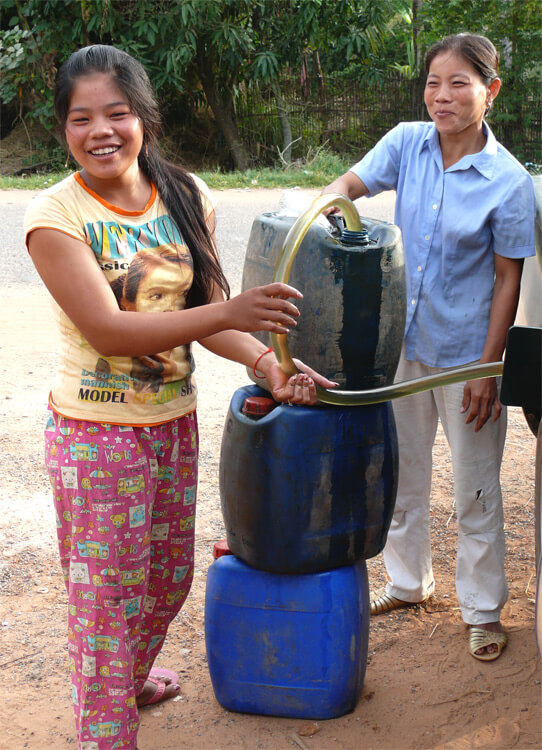 If you compare the fuel price in Cambodia with them in Europe, you could get jealous. One litre of fuel cost only 57 cent. If you want to know the actual prices not only in Cambodia, here is the webpage for that. benzinpreis.de


Find your hotel in Cambodia
Maybe you don't have a hotel for your Cambodia trip yet, then you can browse and book directly here at
booking.com*
agoda. com*
there are also great deals.
Links with a * are affiliate links. If you like my blog and you buy, book or subscribe to something via an affiliate link, I get a small commission from the provider. Of course there are no additional costs for you.
Join our Facebook group
International travel group with friendly people who love Cambodia. We speak English, German and a little Khmer.