This country is a paradise for everyone, who wants to go beyond the traditional and familiar Asian food experience. There is an inconceivable number of possibilities which offer an opportunity to redefine your own idea of taste.
Scorpions à la carte in Siem Reap
These two ladies had fun with scorpions at Bugs Cafe in Siem Reap :-)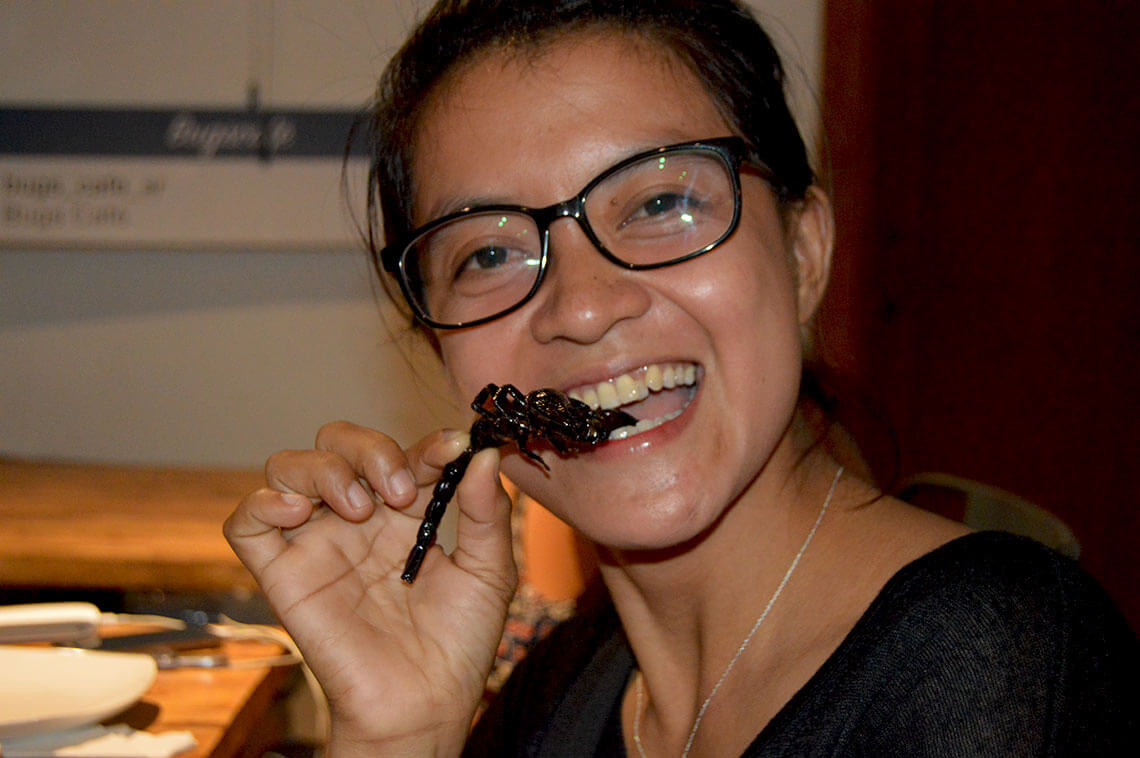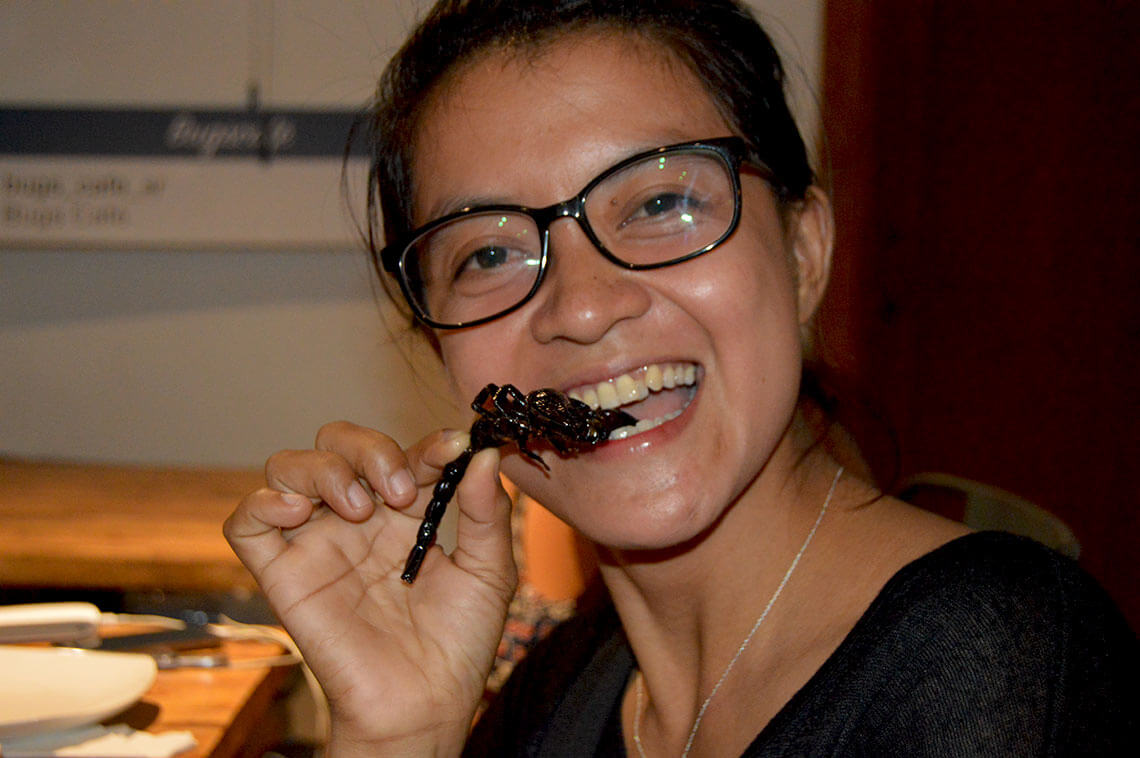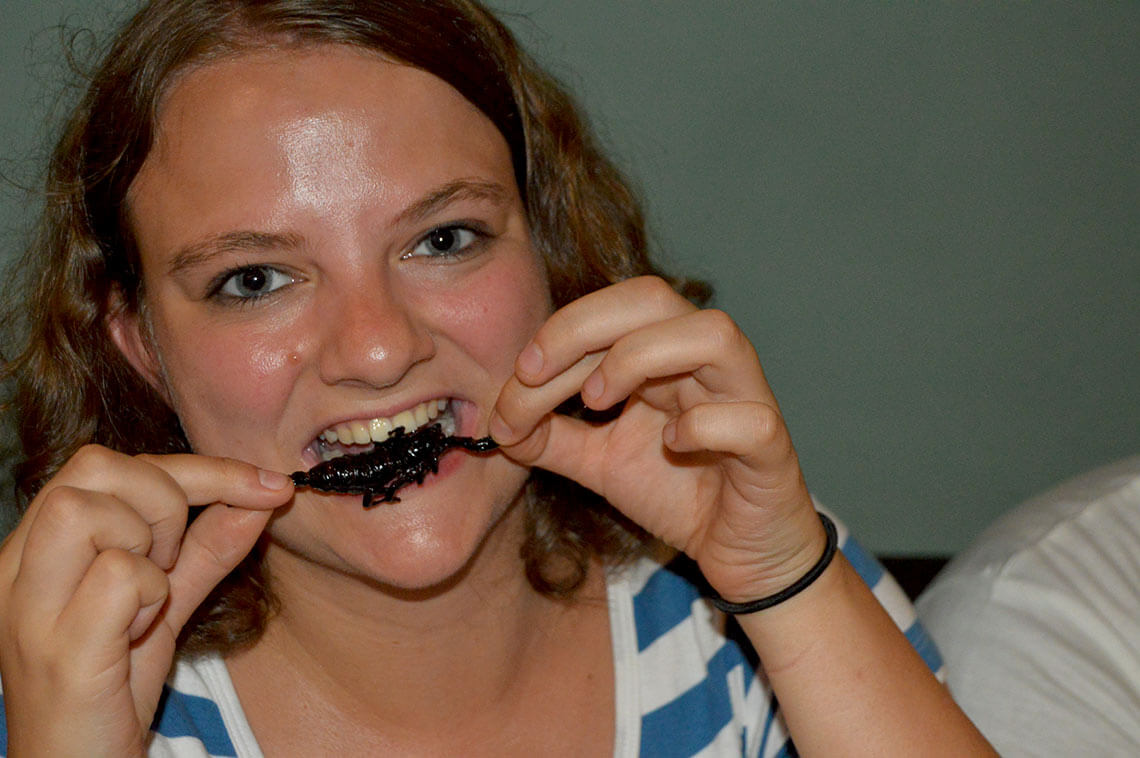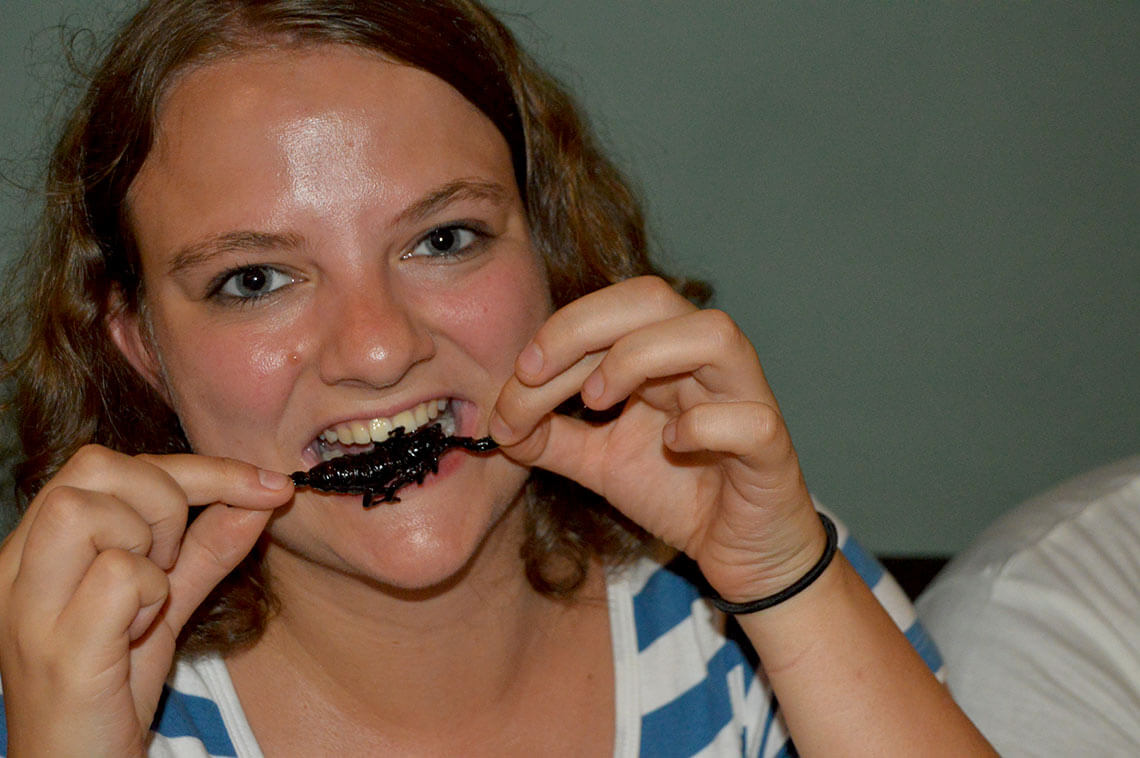 Grasshoppers, beetles, frogs, snakes – whatever you can imagine is all feasible. Of course, there are not only these absurdities that make the food in Cambodia so appealing and unusual.  And if there is not enough to enjoy these culinary delights you can also participate in a cooking school for Khmer food. During this seminar, all stages from food procurement through preparation to serving are covered. And you get a completely new insight into the fascinating culture of the Khmers.

Affiliate*

Links and references with a * are an affiliate link (advertising link). If you like Visit Angkor and buy, book or subscribe to something via an affiliate link, the provider will make a small commission for Visit Angkor. Of course, there are no additional costs for you.
Join our Facebook group
International travel group with friendly people who love Cambodia. We speak English, German and a little Khmer.