Siem Reap is the capital of the province in Cambodia. The name "Siem Reap" means "defeat the Siamnesen" which goes back to the victory of the Khmer from the Thai kingdom in the 17th century. The city currently has 60,000 residents and developed by a merger of villages that have sprung up around the many temples. The center of the town is not big and almost every corner is within walking distance. The Old Market invites you to stroll its hustle and bustle. The Pub Street is littered with restaurants, bars, galleries and clubs that stay open until late at night.
 Sight Seeing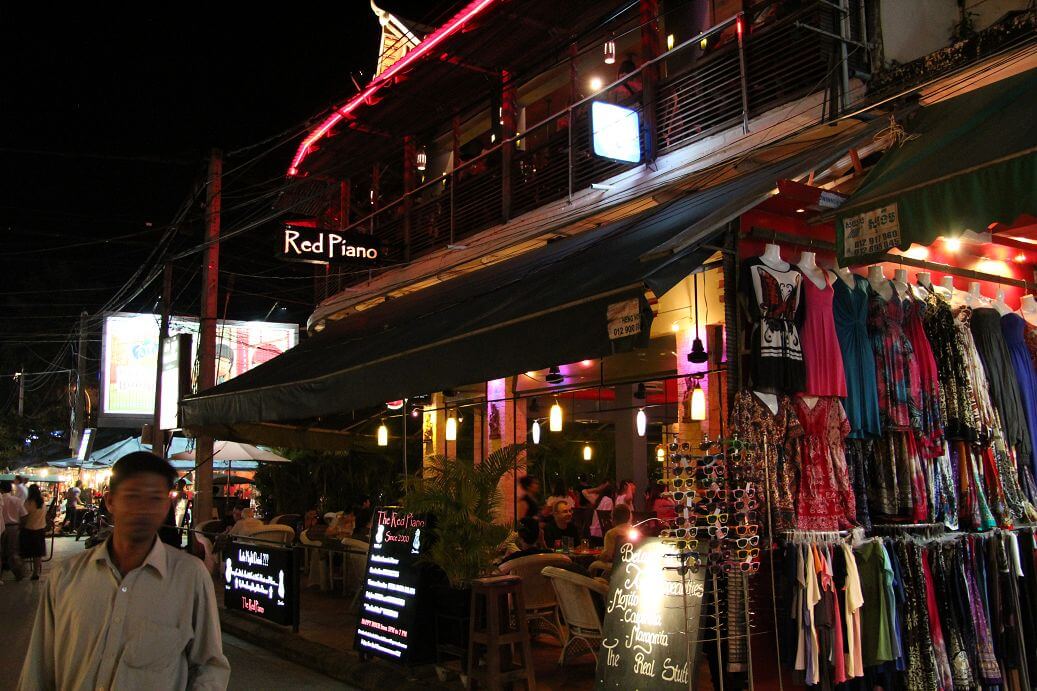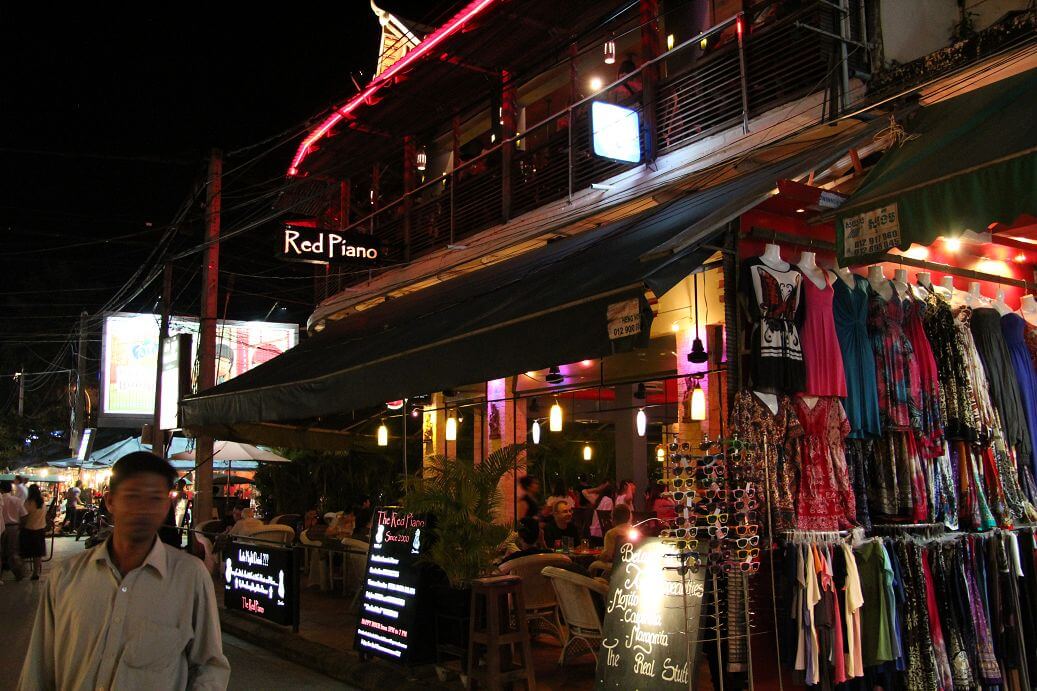 Besides a visit to the Angkor Archeological Park, the city has to offer a variety of other cultural highlights. Cambodian classical dance – also known as Apsara dance – you can admire the Angkor Village Theatre, and in some hotels. The Indonesian wayang, a kind of shadow theater is, in the restaurant of the Hotel La Noria once a week.
 The largest Buddhist temple in Siem Reap, the Wat Bo shows scenes from the life of the Buddha. It lies on the eastern side of the river. The Landmine Museum is a memorial to the horrors of the Khmer, the donations of visitors are used to mitigate for mines in the area.
[divider]Hotel Finder[/divider]
Find your hotel in Cambodia
Maybe you don't have a hotel for your Cambodia trip yet, then you can browse and book directly here at booking. com*:


Or you can check out agoda. com* there are also great deals.
Links with a * are affiliate links. If you like my blog and you buy, book or subscribe to something via an affiliate link, I get a small commission from the provider. Of course there are no additional costs for you.
Did you enjoy reading the post? Why not follow Visit Angkor on Facebook, where you'll find more articles about Cambodia? I'd also be happy to hear your reviews and comments– the asterisks are directly under this text. Thank you so much :-)
[ratings]