Magnet for tourists are for sure the temples of Angkor, but Siem Reap – the nearby town in the south of Angkor Wat – is already worth a trip by itself. The city is developing more and more as a tourist metropolis of the country and offers clubbers a wide range of exitement.
If you explore the night life in Siem Reap, you will be certainly not only once strolling the Pubstreet with its restaurants, bars, nightclubs boutiques and Spa or the nearby Night Market with its wide spectrum of bargain. If you feel the whole thing is a bit too touristic then we recommend the Wat Bo Road, on the other side of the river. Here you can find romantic restaurants like Soria Moria or Viroth's Restaurant with its unique atmosphere.
If you wish you can enjoy the crowd from the air
If you like to watch the turmoil between Pubstreet and Sivatha Road – on this road you will head to the night market – from a bird's eye view you will certainly find a nice spot, whether it's the Red Piano Bar at the end of Pubstreet or for lovers of rock music, the X-Bar on the opposite side of the Pubstreet. For more tasteful and elegant preference, we recommend the rooftop Terrasse des Elephants hotel at the beginning of Sivatha Road, including a swimming pool, which can be used also by non-hotel guests (surcharge).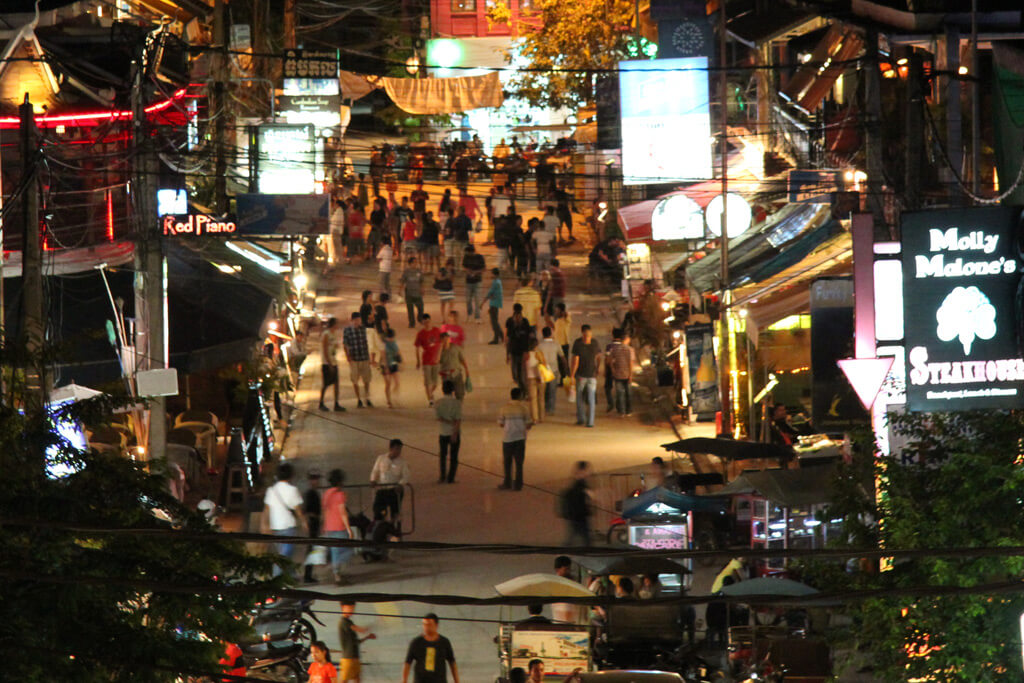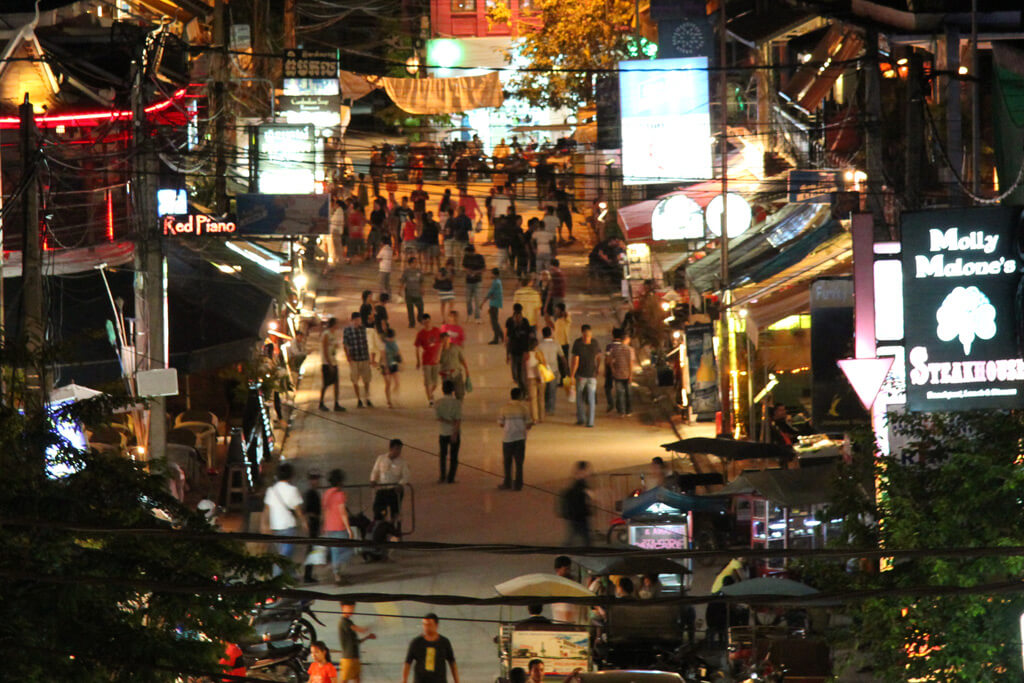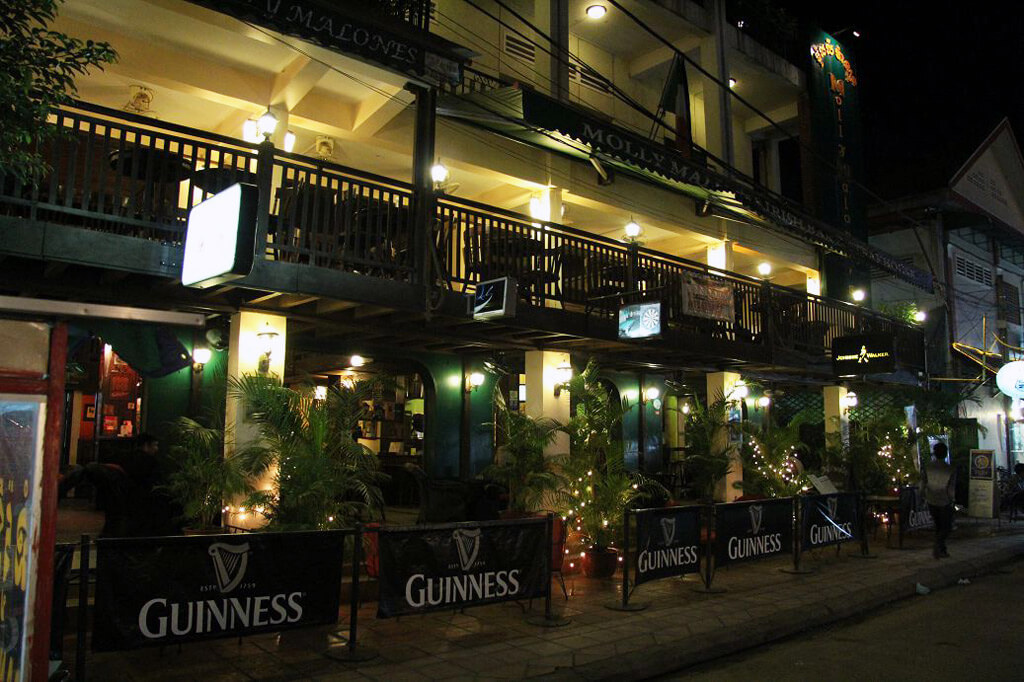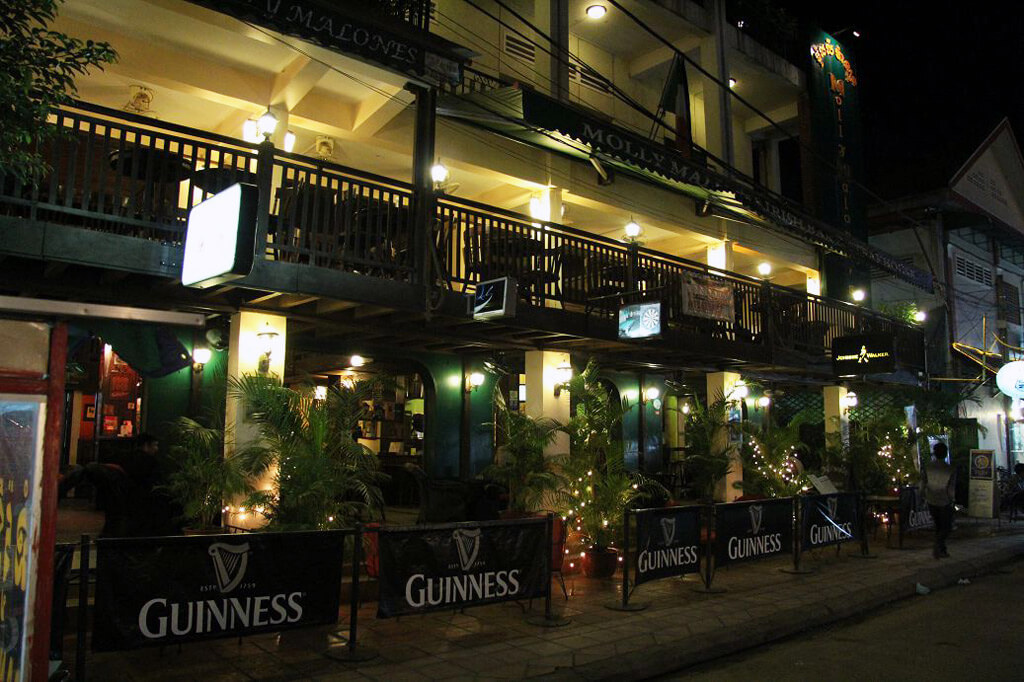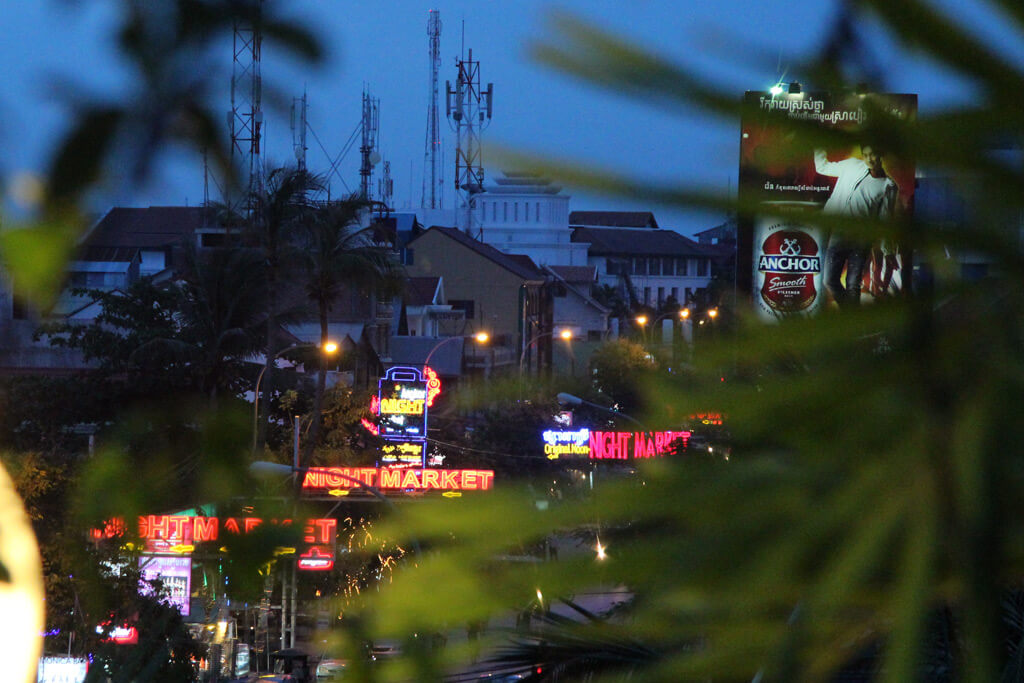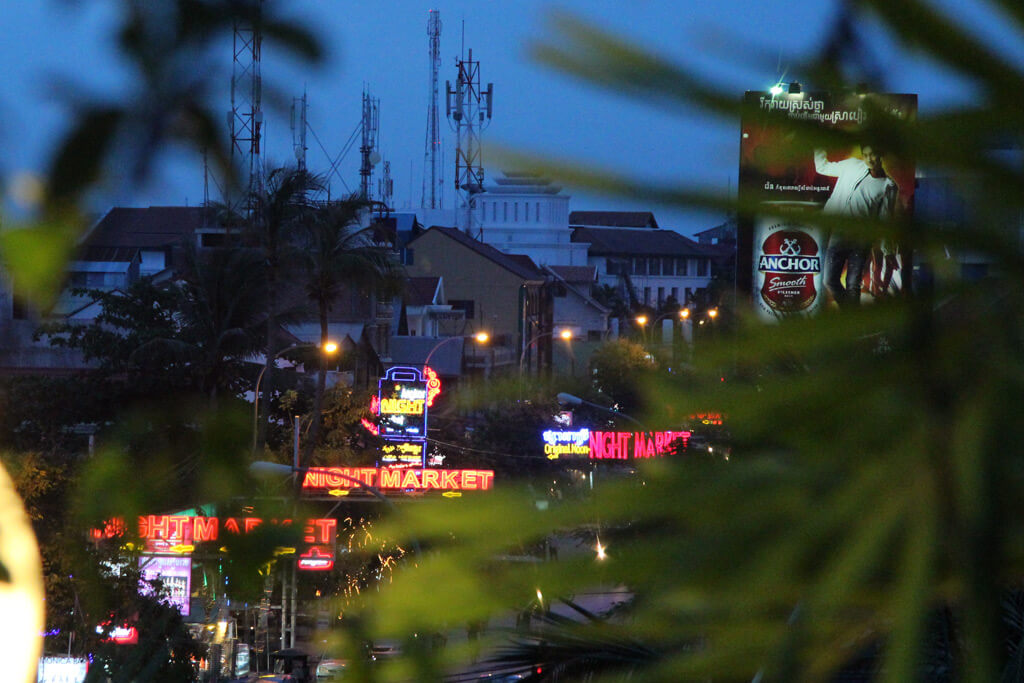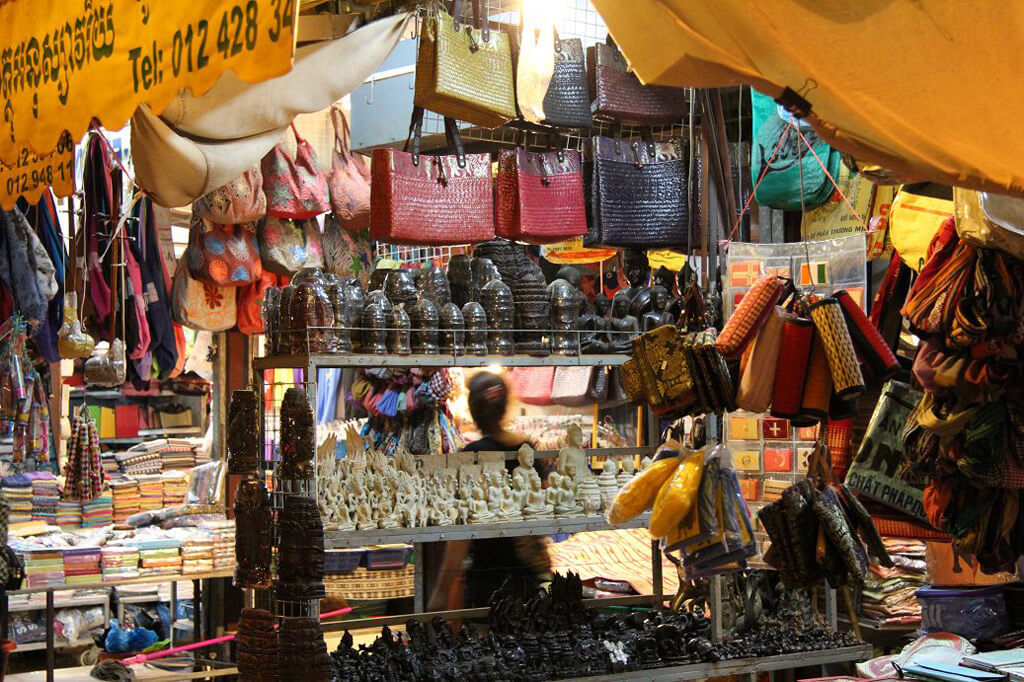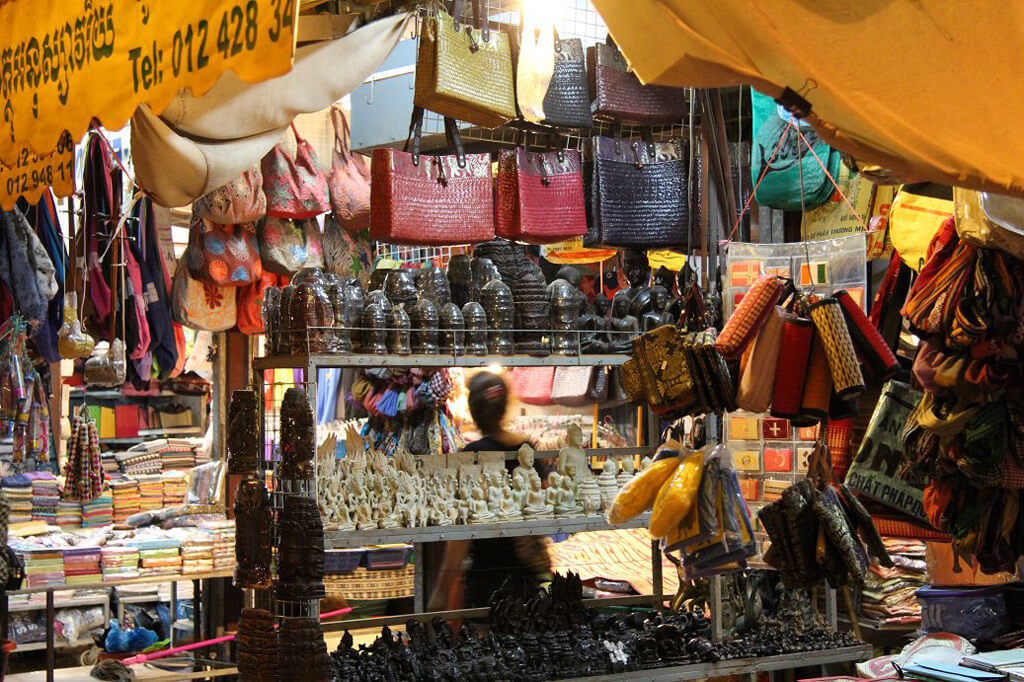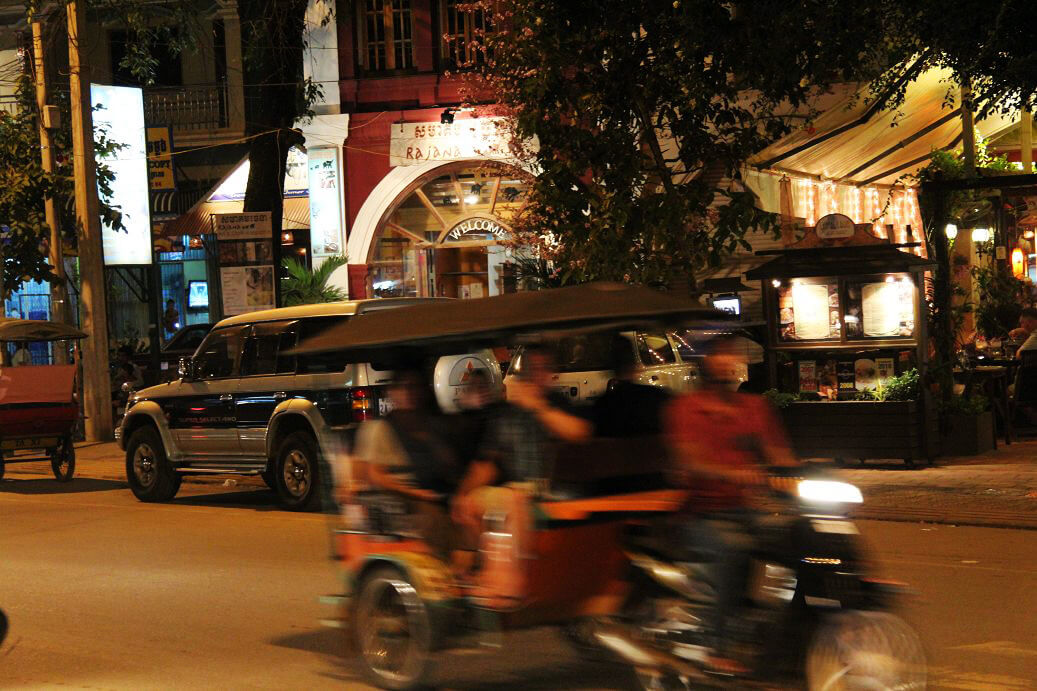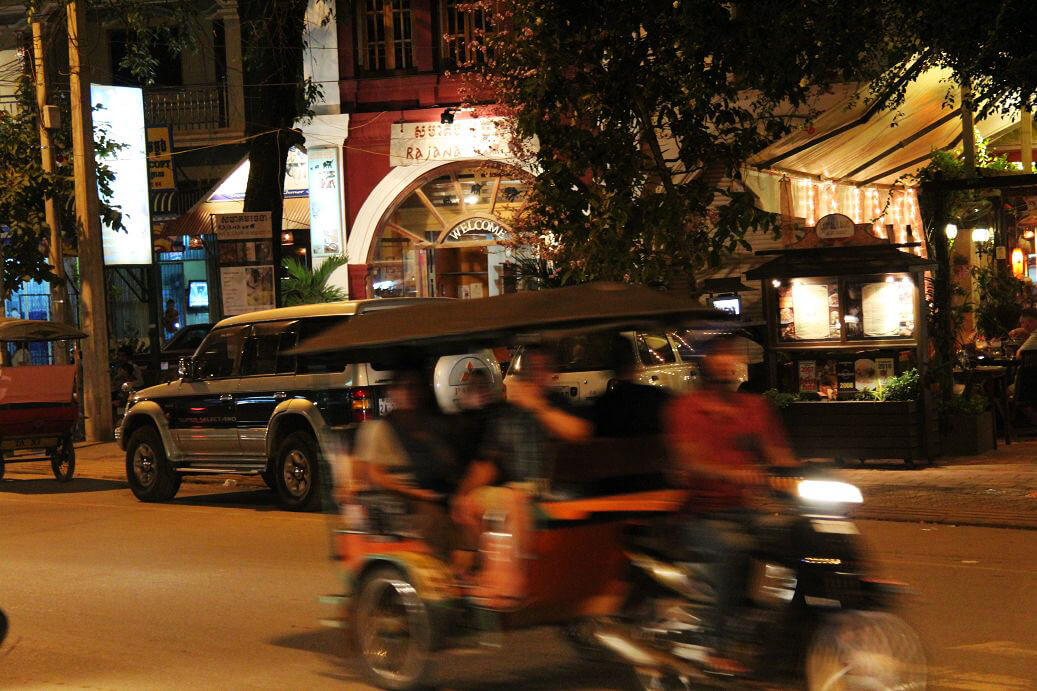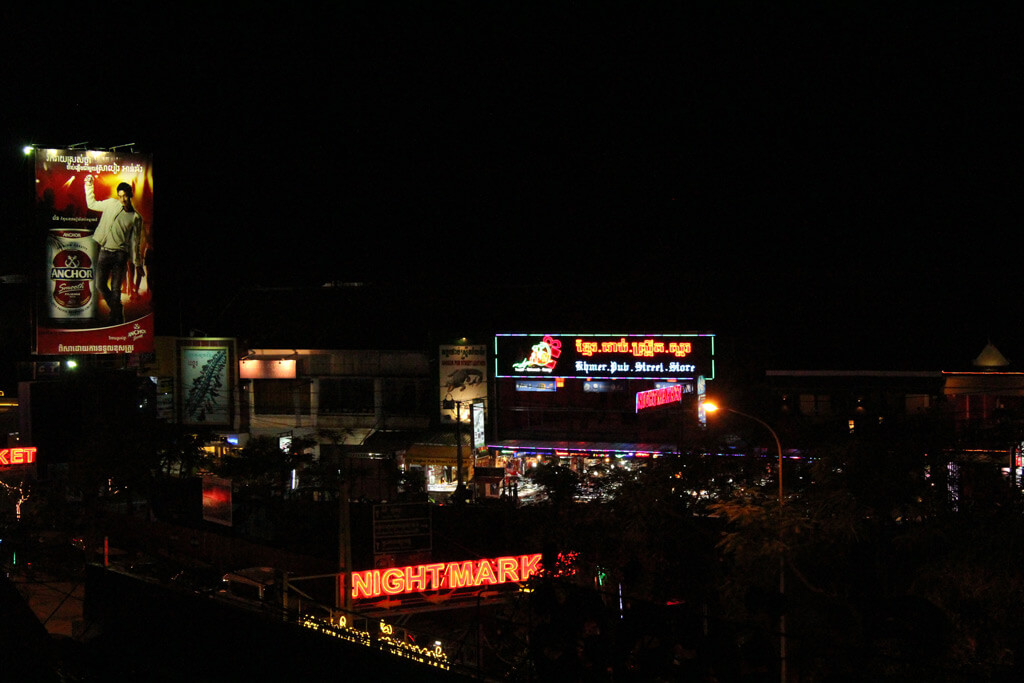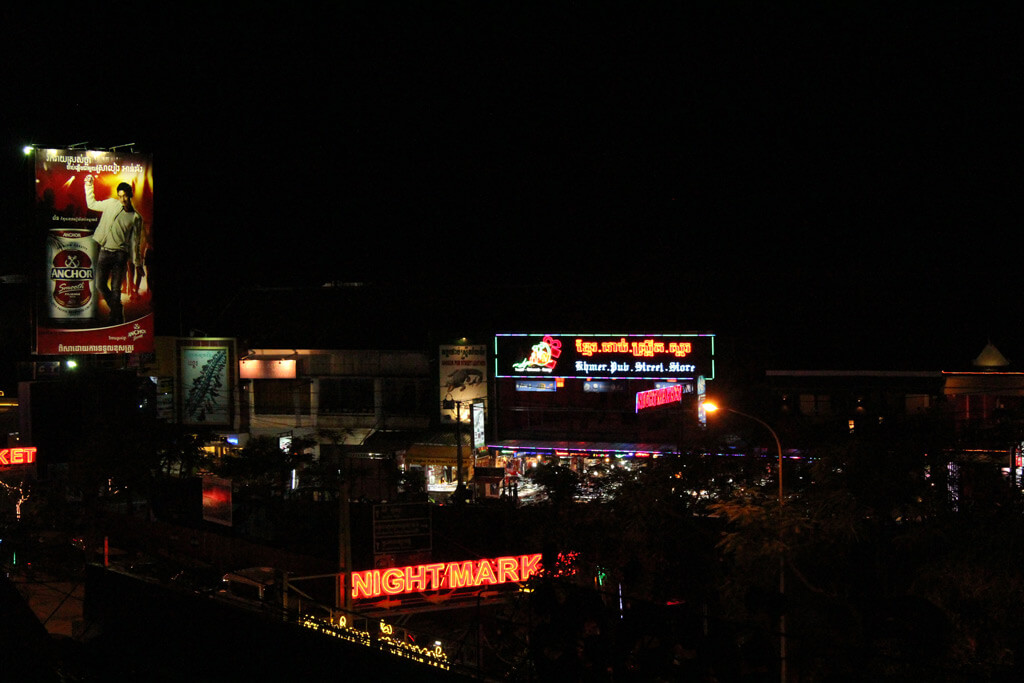 Prices at the bars and restaurants are compared to our conditions at home more than moderate. There are some places where you can get mojitos for US$ 1.50. A delicious meal you can already have for US$ 2.50. Nice to see are the bright eyes of the waiters, when the tip is a little generous like a dollar, because with a working week of more than 48 hours – 6 days a week, 8 hours – many of them do not even earn US$ 100.00 a month and have still to support their families.

Find your hotel in Cambodia
Maybe you don't have a hotel for your Cambodia trip yet, then you can browse and book directly here at
booking.com*
agoda. com*
there are also great deals.
Links with a * are affiliate links. If you like my blog and you buy, book or subscribe to something via an affiliate link, I get a small commission from the provider. Of course there are no additional costs for you.
Join our Facebook group
International travel group with friendly people who love Cambodia. We speak English, German and a little Khmer.