To do business and make money is one way inour economy all over the world. But on the other hand without money nothing would work. To make money with business and to give additionally disadvantaged people a chance to create their own life is another way. Corporate Social Responsibility (CSR) is how we call it what Shinta Mani Hotel in Siem Reap ambitiously does.
Shinta Mani Hotel is one of the deluxe hotels in Siem Reap with room rates around US$ 200 and more. Most of the websites of such luxury hotels you will find their own highlights as a priority offer. But not, when you visit the website of Shinta Mani Hotel.
"Open Doors, Open Hearts"
Shinta Mani means "good heart" in Sanskrit. The meaning of their name actually reflects their commitment to responsible tourism. So when you visit the website, you find directly this highlighted information :
"We hope that during your visit you will open your heart to the beauty of the Kingdom of Cambodia, its gentle people and its fascinating culture. Shinta Mani with its "Open Doors, Open Hearts" reflects our commitment to responsible tourism. US$ 5 of your nightly room rate will be donated to the Shinta Mani Foundation to help us to achieve our goal of creating a lasting and positive impact for the people of Cambodia."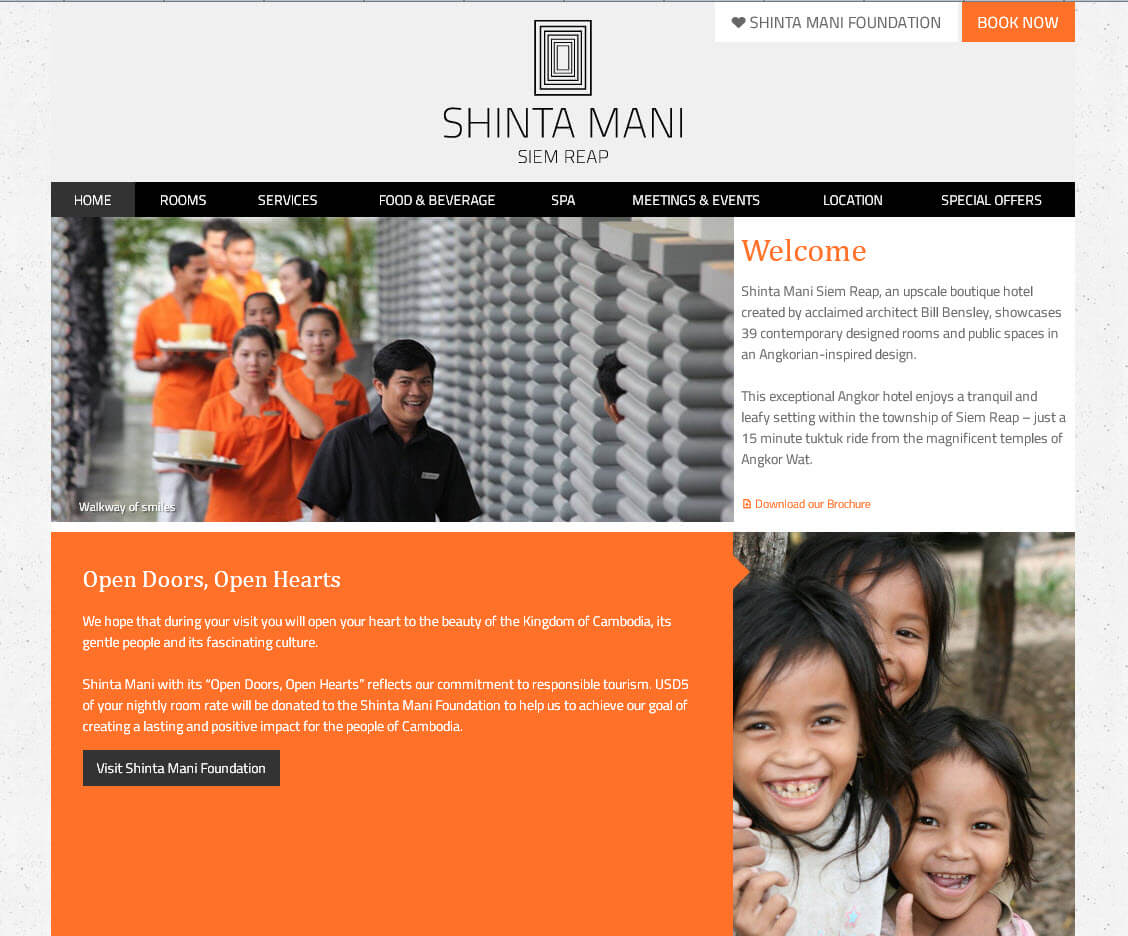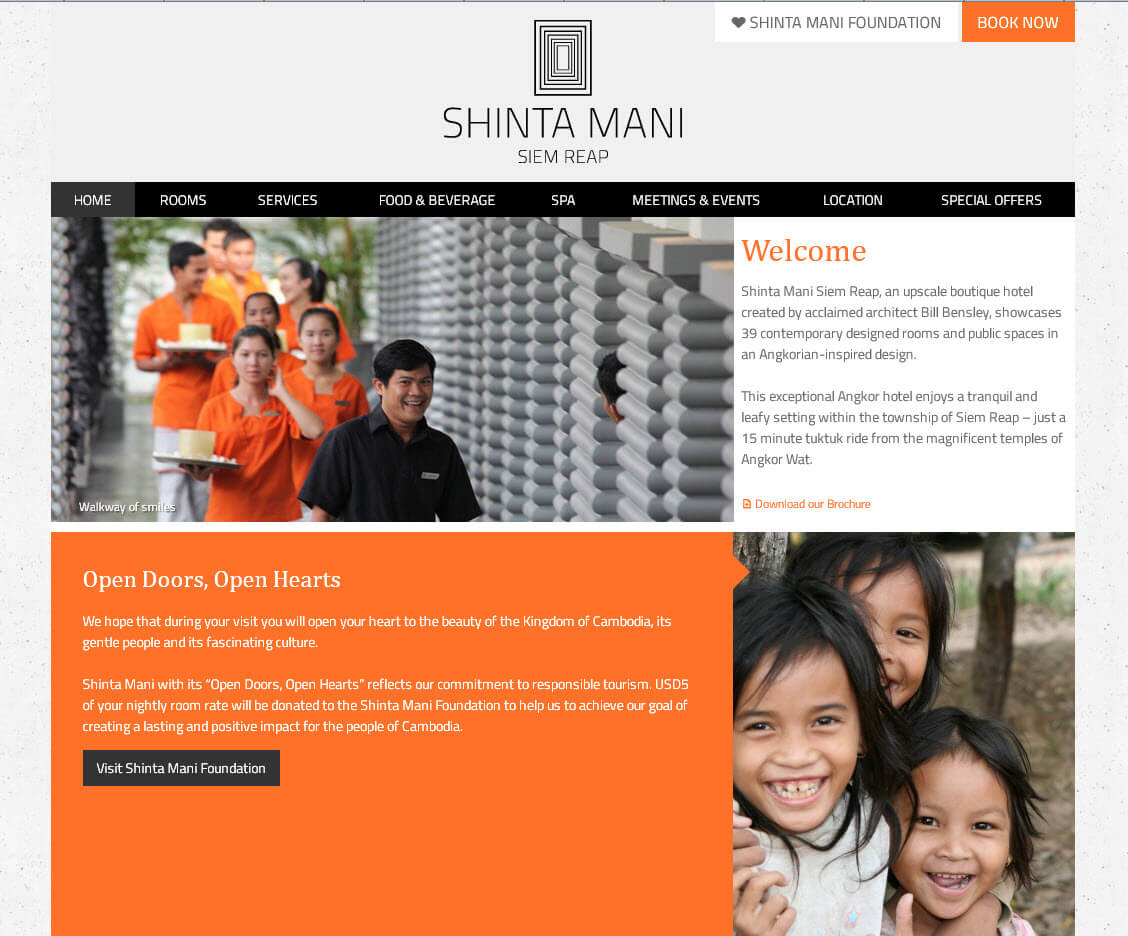 The Shinta Mani Foundation
This foundation provides education, small business startups, healthcare and more. The mission of this foundation (jointly founded by Chairman Sokoun Chanpreda and Executive Director Ms Chitra Vincent) is: "To enhance the lives of individuals in local communities where we operate, by increasing their human capital and providing them the tools to overcome the constraints of poverty."
"Made in Cambodia" Market by Shinta Mani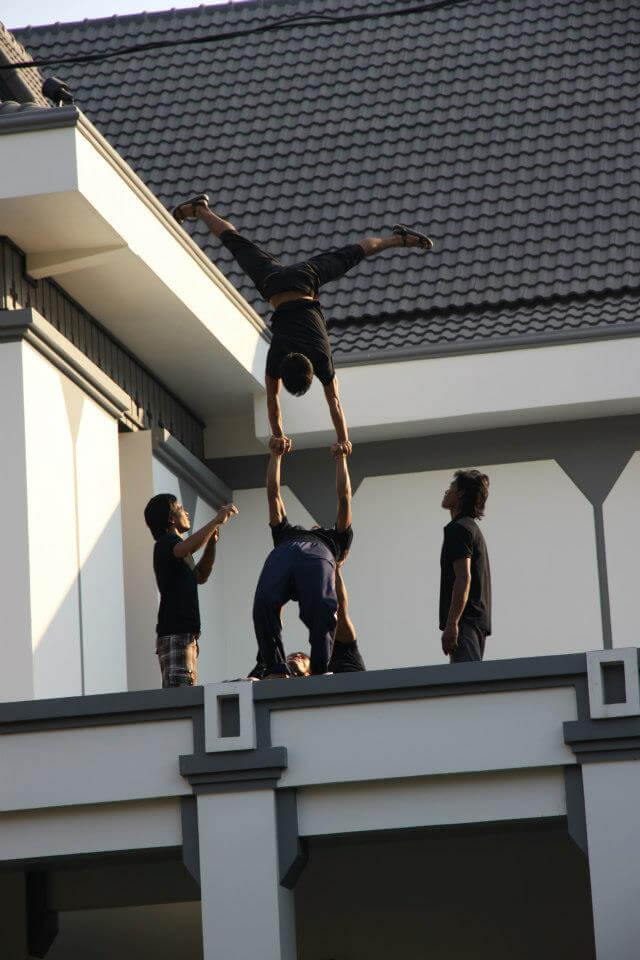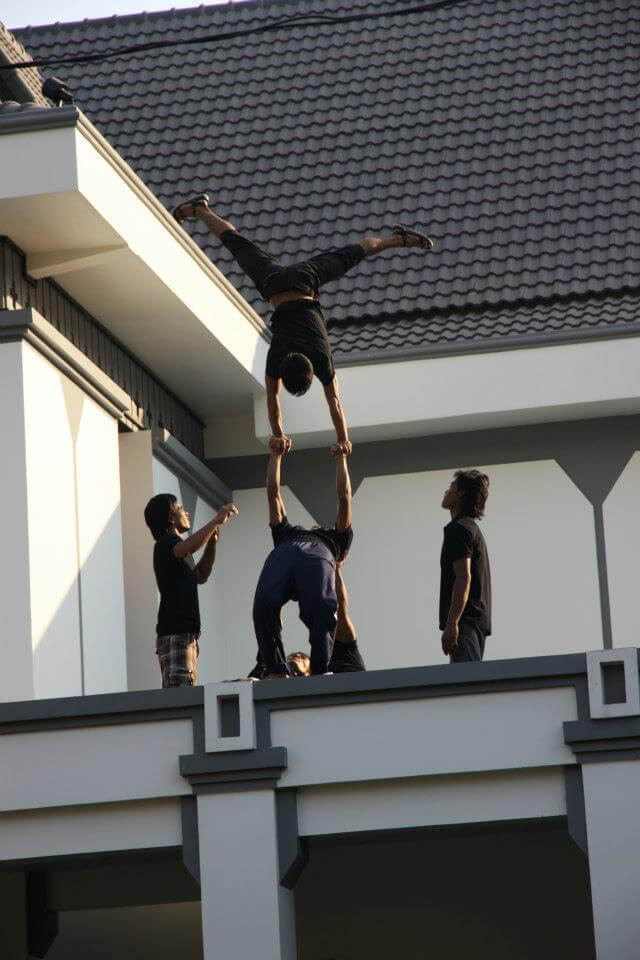 Not every tourist is able or wants to pay about US$ 200 for one night, although it is a good value for what you get. But even if you don´t choose Shinta Mani, you are able to support local people. Since a couple of months, Shinta Mani organizes the "Made in Cambodia" Market with nice products on each first saturday every month in front of their hotel. Each of the products and souvenirs has been produced by a new generation of talented Cambodians.

And they do much more: The "Made in Cambodia" Market is not only a market but has also a additional activities like Cambodian artists by Phare the Cambodian Circus as you can see in this video below:
Just follow Shinta Mani Hotel on Facebook with new information what they do and interesting topics about Cambodia – the Kingdom of Wonder.  See you on the next market – I will be there in August :-) If you want to know more about how to find original Cambodian products on a market, we invite you to read our article about the Handicraft Accociation in Siem Reap. 
Shinta Mani Hotel – some details to find the market
Location: Junction of Oum Khun and 14th street in Siem Reap. Just follow Sivatha Road in north direction from Night-Market and go right when you cross the Oum Khun street.
"Made in Cambodia" Market: In the past the Market took place at first saturday each month in front of Shinta Mani Hotel during 4:00 and 9:30 pm – now it is opened every day!

Affiliate*

Links and references with a * are an affiliate link (advertising link). If you like Visit Angkor and buy, book or subscribe to something via an affiliate link, the provider will make a small commission for Visit Angkor. Of course, there are no additional costs for you.
Join our Facebook group
International travel group with friendly people who love Cambodia. We speak English, German and a little Khmer.