Phnom Bakheng – the hill in the southwest of Angkor
Phnom Bakheng is one of the temples on top of the four hills in the Angkor area. King Yasovarman I built a temple on top of each hill. Phnom Bakheng means "little hill" and is located in the southwest of Angkor, making it a popular place to see the sunset. From there you have a fantastic view from the surrounding area: The city Siem Reap, Angkor Wat in the jungle, the Tonle Sap sea and the Western Baray.
It takes about 20 minutes to get to the top of the hill. Who doesn't want to walk can also go by elephant. For 15 US$ they bring you up to the hill, for another 10 US$ they bring you also down again. The tours start before sunset around 04PM. We recommend to go there early enough, only a limited amount of people are allowed to stay on top of Phnom Bakheng at the same time.
Sunrise at Phnom Bakheng
We wanted to check out the temple in a different way and see if it's also worth it to go there for sunrise. Our Tuk Tuk driver brought us to a dark place very early in the morning, where no other people were at. He stopped suddenly an told us: "This is Phnom Bakheng." We could not believe it at that moment… having been here so many times.
In front of the hill we were not really looking hopeful into the dim morning light, but decided to start walking up the hill in the dark courageously. It turned out this was a great new adventure. The path was pretty easy to walk. We were all alone by ourselves, without any sign of civilization and only accompanied by the noises of the jungle. What an amazing feeling!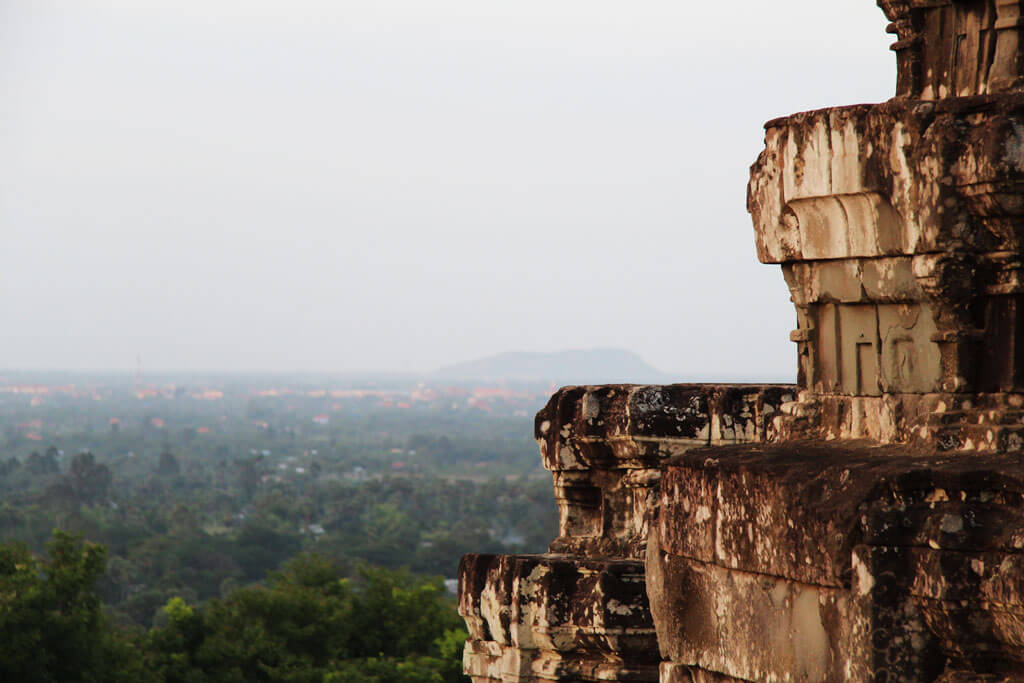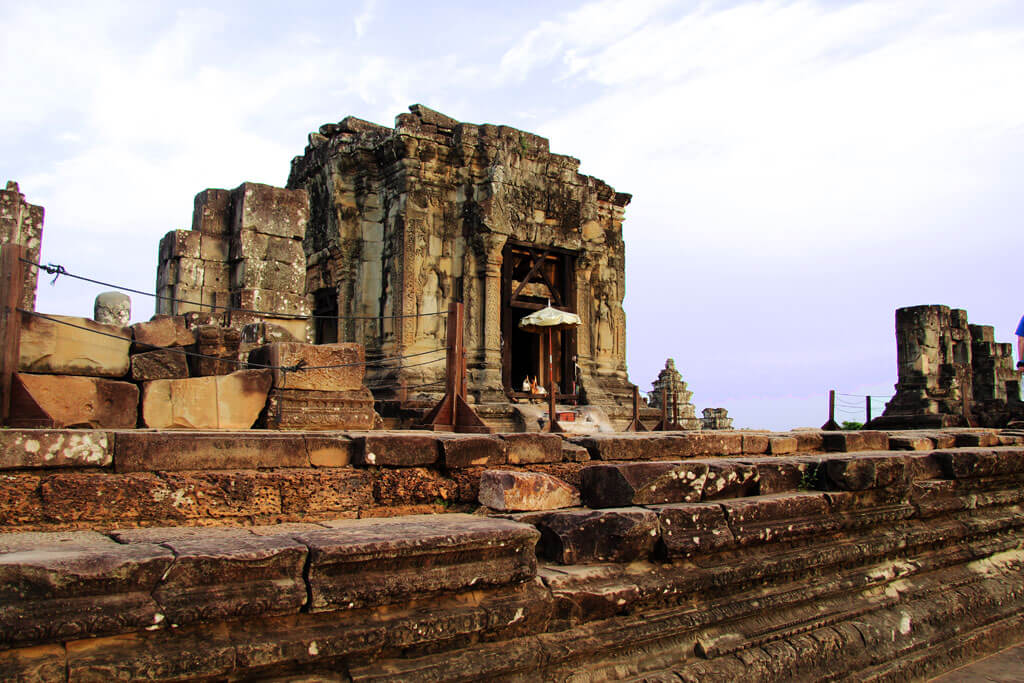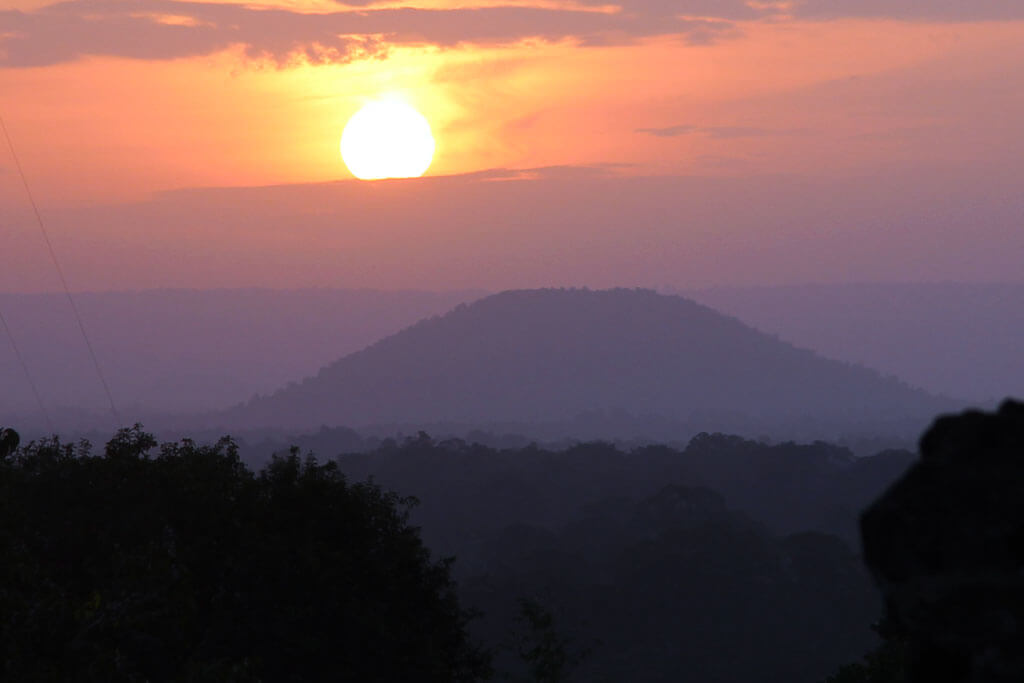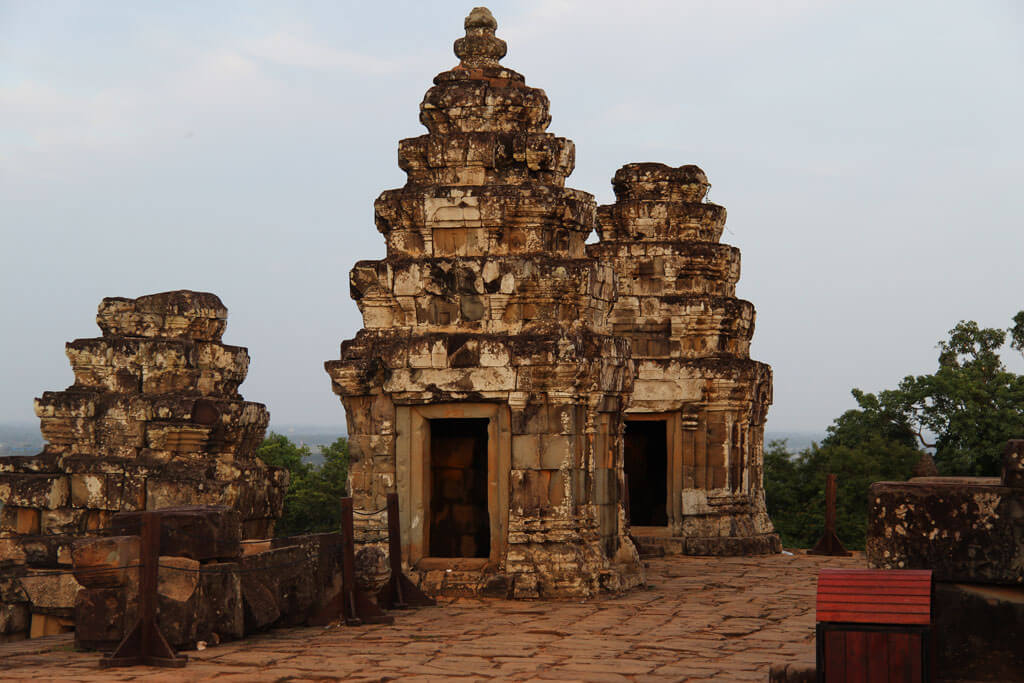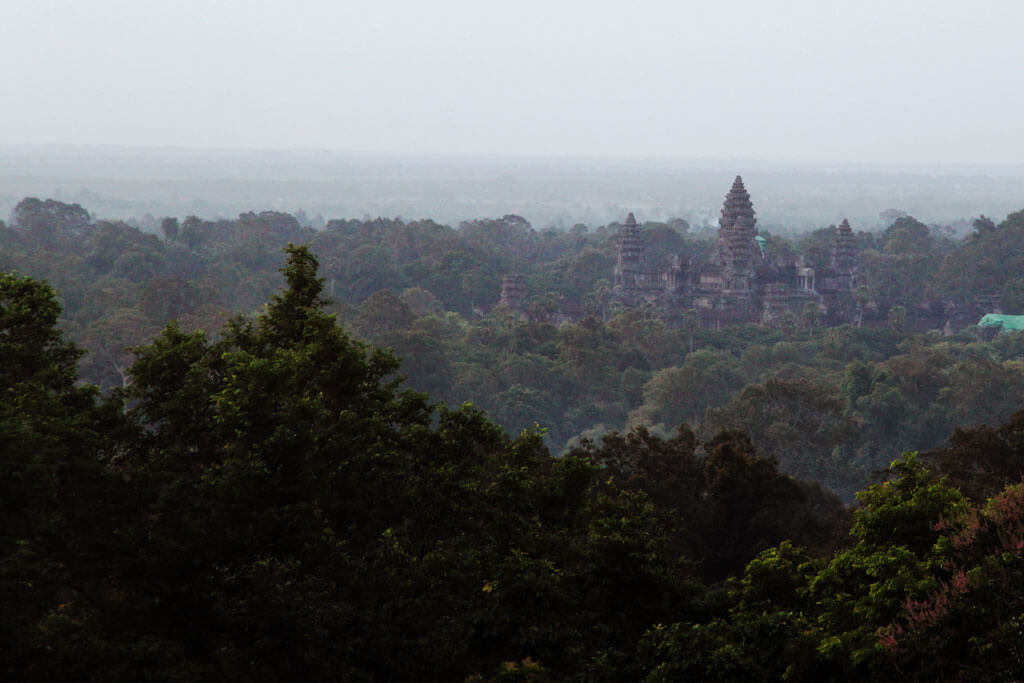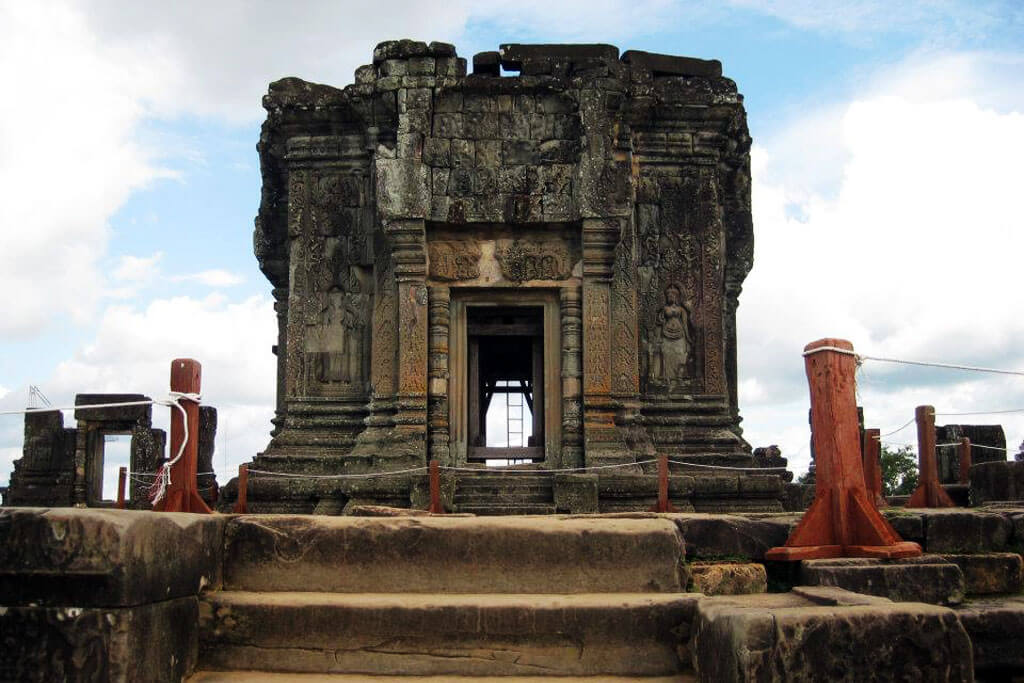 We kept on walking, silently listening to the noises of nature, and then finally were rewarded with a breathtaking view of the sunrise over Phnom Bok – the hill in the east of Angkor – at the top of the hill. Turned out we were not completely alone, because we met Mike. But this is another story :-) 
Find your hotel in Cambodia
Maybe you don't have a hotel for your Cambodia trip yet, then you can browse and book directly here at
booking.com*
agoda. com*
there are also great deals.
Links with a * are affiliate links. If you like my blog and you buy, book or subscribe to something via an affiliate link, I get a small commission from the provider. Of course there are no additional costs for you.
Subscribe to Visit Angkor
Like what you read? Why not subscribe to my blog. Just enter your e-mail address and you'll have all new posts sent directly to your mailbox.
Just enter your email address and choose the topics that interest you. As soon as you have clicked the activation link in the automatic confirmation message, your subscription is active.
Join our Facebook group
International travel group with friendly people who love Cambodia. We speak English, German and a little Khmer.