Mardy, please describe yourself: What is your aim, your vision?
My name is Mardy SUONG. I'm working at the Ministry of Tourism of Cambodia, and I'm also the leader of the "CambodiaPhotoPlayer" team. Through my lens, I like to show the world how beautiful the country Cambodia is and that there are many interesting tourism sites. My vision is to be a good Cambodian professional photographer among the international professional photographers around the world.
How did you start to become a photographer?
I started to be a photographer by sharing experience from friend to friend and educated myself over the Internet.
What do you want to express with your photos? What is the meaning behind?
All my photos are expressing the beauty of my country Cambodia, the Kingdom of Wonder and diversity. Moreover, all my photos also show, how Cambodia is developing as a peaceful and secure country.
Are there other people, who inspire you for your photography? If so, who they are and why?
At the beginning, I tried to inspire myself through showing my fotos to the social network where friends always encourages and compliments my photos, especially in Facebook and 500px.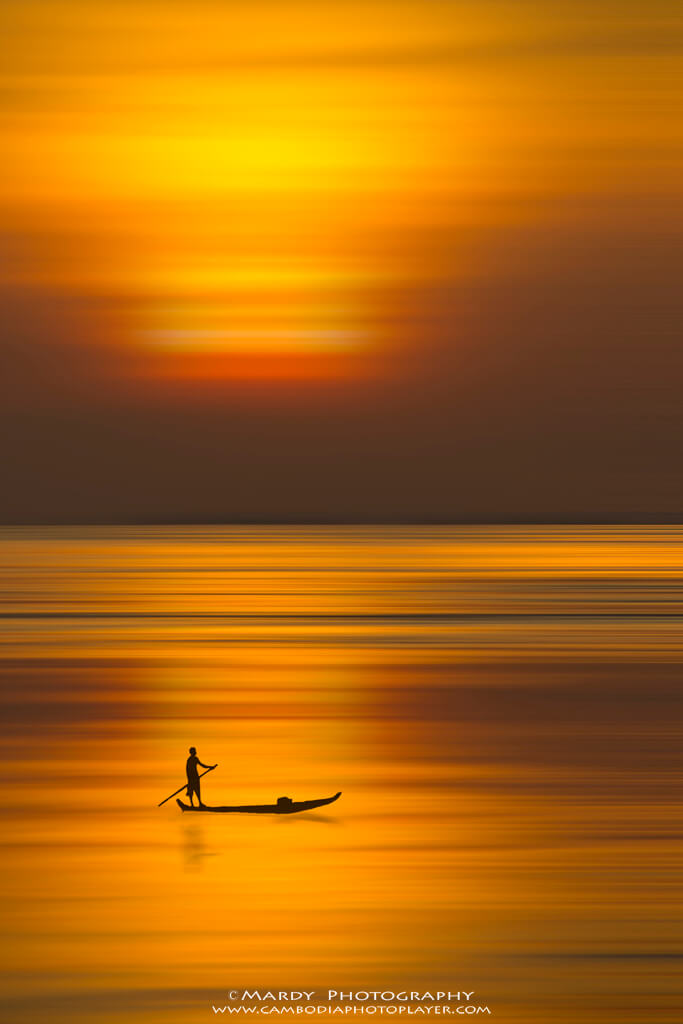 What do you think is typical for Cambodia and cannot be found anywhere else in the world?
I think typical for Cambodia and what cannot be found anywhere else in the world is :
Angkor Wat: It has a long history and is one of the most important archaeological sites in South-East Asia. The Angkor complex represents the entire range of Khmer art from the 9th to the 14th century, which also includes a number of indisputable artistic masterpieces.

Tonlé Sap: "Large Fresh Water River", is the largest freshwater lake in South East Asia and is an ecological hot spot, that was designated as a UNESCO biosphere in 1997. The Tonlé Sap is unusual for two reasons: Its flow changes direction twice a year, and the portion that forms the lake expands and shrinks dramatically with the seasons. From November to May, Cambodia's dry season, the Tonlé Sap drains into the Mekong River at Phnom Penh. However, when the year's heavy rains begin in June, the Tonlé Sap backs up to form an enormous lake.

Mekong Dolphin : located on the east bank of the Mekong River, attracts a fair share of visitors, many of whom wish to catch a glimpse of the last few Irrawaddy Dolphins left in the world. Irrawaddy Dolphins are an endangered species and are extremely rare; it is estimated there are only about 60 living in this stretch of the river.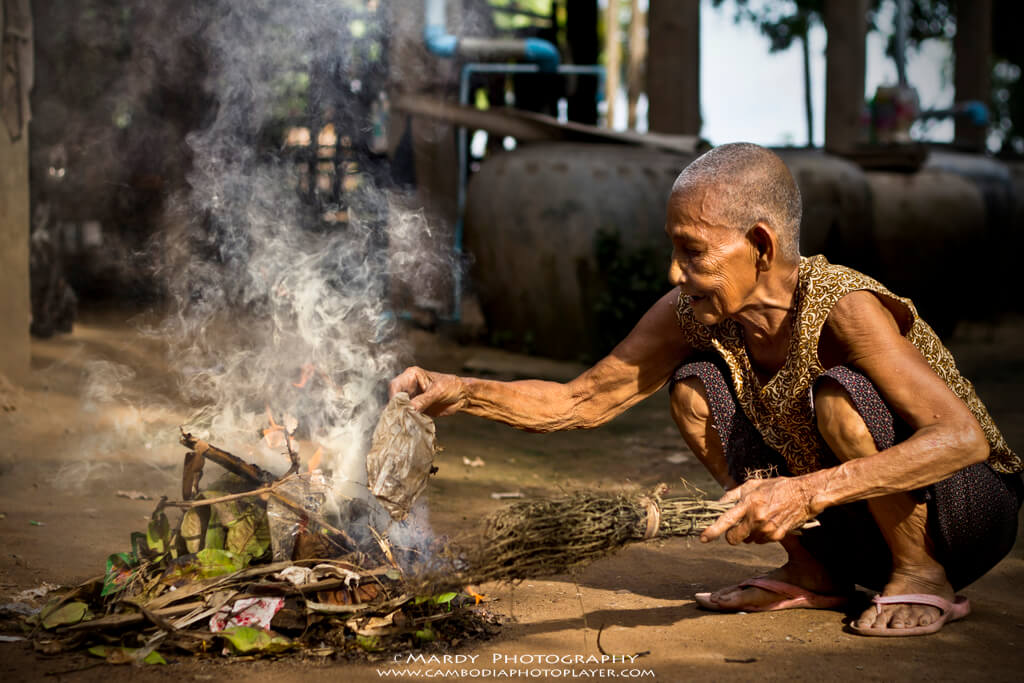 As you work for the Ministry of Tourism in Cambodia: Please give us your special tips especially for tourists in Cambodia.
Cambodian coastal area (Recently were admitted as a member of the Club "Most Beautiful Bays in the World") extends over an area of 440km from Koh Kong-Sihanoukville till Kep. Club Members have to make sure the protection of wildlife, marina as well as flora and fauna.
Cardamom mountain's tropical rainforest, which has a great extension is rich in endangered wildlife and one of the last areas in Asia. Additionally, the areas have recently been listed as the world's 10 famous ecotourism areas.
The north- and southeast areas (ecotourism) are natural heritages and enhancing the comparative advantage of tourism in Cambodia, in the region and in the world. In this sense, Cambodia has been filled with natural resources, an abundance of diversity, and gathering the 23 preserved areas (7 national parks, 10 preserved wildlife areas, 3 landscape areas, 3 multi use management areas) the Ramsar area, preserved forests, marine resources, mangrove forests and Mekong river dolphins.
Although modern way of life is growing, Cambodia is still a poor country and over 80% of the locals live in rural area. What is your personal recommendation: How can tourists see the right things and help the locals?
Cambodia is a developing country. 85% of the people are farmer. Agriculture is the traditional mainstay of the Cambodian economy. Rice, the staple food, continue to be the principal commodity in this sector. Actually, the tourism development strategic plan 2012-2020 showcases a clear long-term vision for tourism development in Cambodia based mainly on the potentials of " Cultural and Natural" resources. Cultural tourism is highly prioritized for Cambodia tourism development, but ecotourism gets more and more attention today. Whereby, the annual tourism revenue for national economy will soar up to 5,000 million dollars, which importantly plays the main role in accelerating gross domestic product and creating around 800,000 job in the tourism sector and helps to improve people's livelihood and poverty alleviation.
What is your personal experience to Intercultural Dialogue?
My personal experience, as a leader of the "Cambodia Photo Player" team, I set our goal to introduce and show Cambodia in a good way, introducing tourism sites as well as the peaceful development of the country.
Is there anything else, you want to tell us?
I'm a Khmer, I love my country and I will try all my best to promote and introduce my country to the world, which is culture and the long history of the country Cambodia, the Kingdom of Wonder.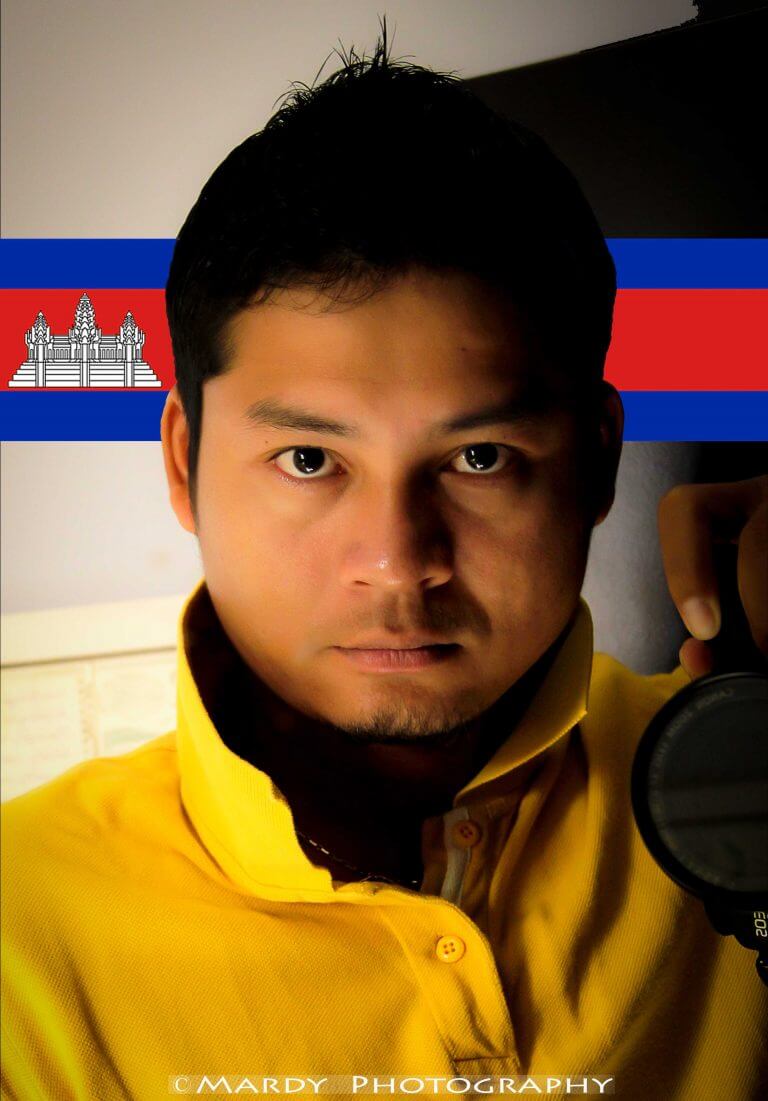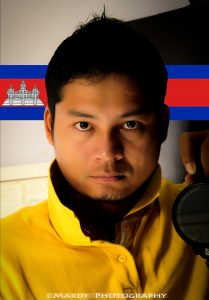 [dropcap]A[/dropcap]ll photos in this article are from Mardy Suong and we are thankful, that he gave his permission to publish them in our blog.
For those, who want to see more photos by Mardy Suong we invite to follow him on his Facebook-Page and on 500px and to visit the website of  CambodiaPhotoplayer

Find your hotel in Cambodia
Maybe you don't have a hotel for your Cambodia trip yet, then you can browse and book directly here at
booking.com*
agoda. com*
there are also great deals.
Links with a * are affiliate links. If you like my blog and you buy, book or subscribe to something via an affiliate link, I get a small commission from the provider. Of course there are no additional costs for you.
Join our Facebook group
International travel group with friendly people who love Cambodia. We speak English, German and a little Khmer.