Live your dream – this is what Christophe Baillet luckily does since two years. I found his portal on Google+ by looking for interesting content in regard to Cambodia. But it took a time to find the person behind. After a while I met him, the Frenchman whose heart really beats for Siem Reap and it´s people. Read his answers to our questions, and you will know what I mean :-)
Please introduce yourself and tell us about your profession.
Hello bloggers, I'm Christophe, a 39 years young French guy. I've left my job in the aeronautic industry and my homeland almost 3 years ago, to live my two passions, travelling and Asia. During my second trip to Cambodia, I met two friends, Chris and Jessie. They offered me to join them in an ambitious project they wanted to launch, a unique webportal about the city we love, Siem Reap. In early 2012, www.siemreap.net was born.
Since when do you live in Siem Reap and why did you move to Cambodia?
I actually live in Siem Reap since 2011, about two years now. After spending several times a couple of months in Cambodia I decided to settle in Siem Reap. I moved here because I fell in love with the country and its charming people and wanted to give them some of my time by "working" with small local organizations. As well, Angkor Wat was a dream since ever, now I'm living next to it and I don't get tired of admiring its beauty.
You are one of the initiators of siemreap.net – what is the meaning behind, what is your aim?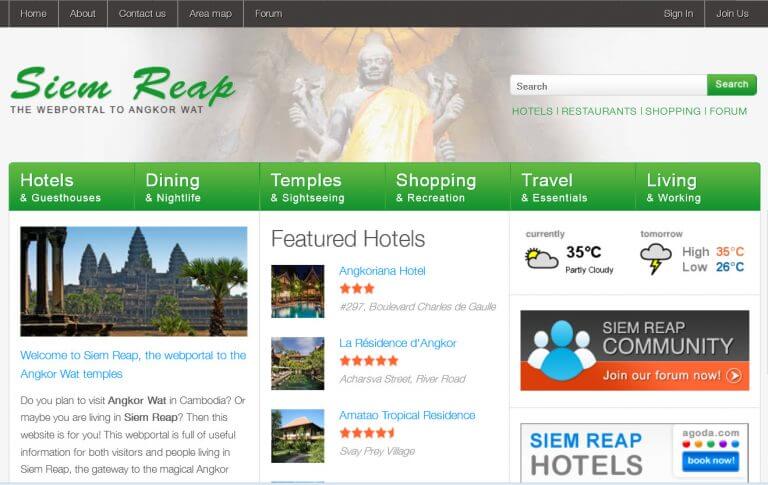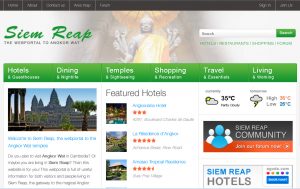 We realized that there was no real travel guide website about the city and around, even so the demand was very high due to the explosion of the tourism. On SiemReap.net, we tried to concentrate as much information as we can to help travellers to prepare their trip or simply their day planning in Siem Reap. We are improving day by day our content, to be as useful as possible and to convey visitors our passion for Cambodia.
Please complete this sentence: "I love Cambodia, because… "
…because every day I get dozens and dozens of lovely smiles on the street, sincere and spontaneous.
What is your favorite Khmer food? And which restaurants do you endorse to taste it?
I love street food, the small things you can eat all day long like Khmers do. But I have to say that if I'm looking for something more "cooked", my choice will be Father's Restaurant with its delicious traditional menu and many affordable western dishes which sometimes you are in need of as an expat.
Siem Reap is much more than Angkor Temple and Pub Street. What are your three favorite things which tourists should do during their stay?
In my opinion, a day trip on the Tonle Sap Lake and visiting the floating villages is the first thing tourists must do, something magical all year. After that, I would advise them to visit Phsar Leu market, preferably in the early morning to feel the great atmosphere and see amazing food delights. And finally, rent a bicycle and spend time in some pagodas like Wat Athvea, Wat Bo, Wat Damnak, Wat Preah Prom Rath and Wat Kesararam, to meet lovely people and to get closer to the real culture of Cambodia.
Cambodia has got a lot of ancient stories. Which one do you like most? Please tell us this story.
I'm not a real fan of those mythological stories, even if I understand that Cambodians believe in them as it's their cultural base. I'm more interested in listening to people who have lived and survived the Khmer Rouge. Although their stories are heartbreaking, they present an important part of Cambodia's history.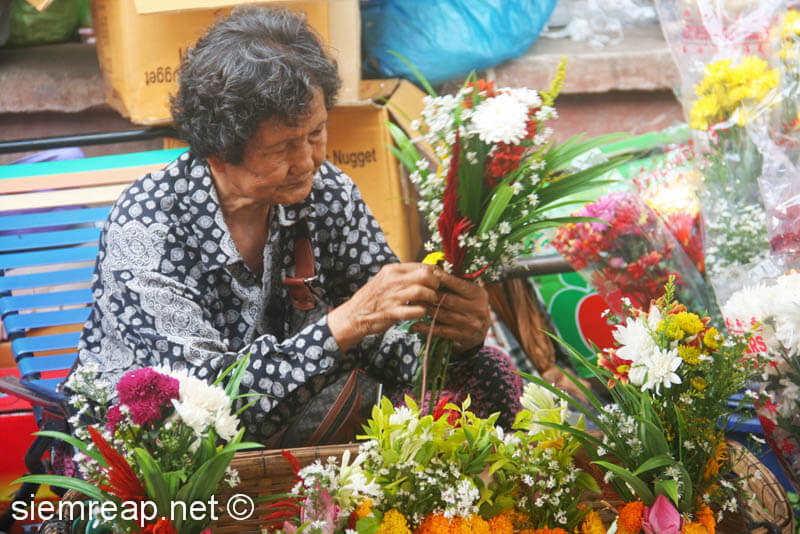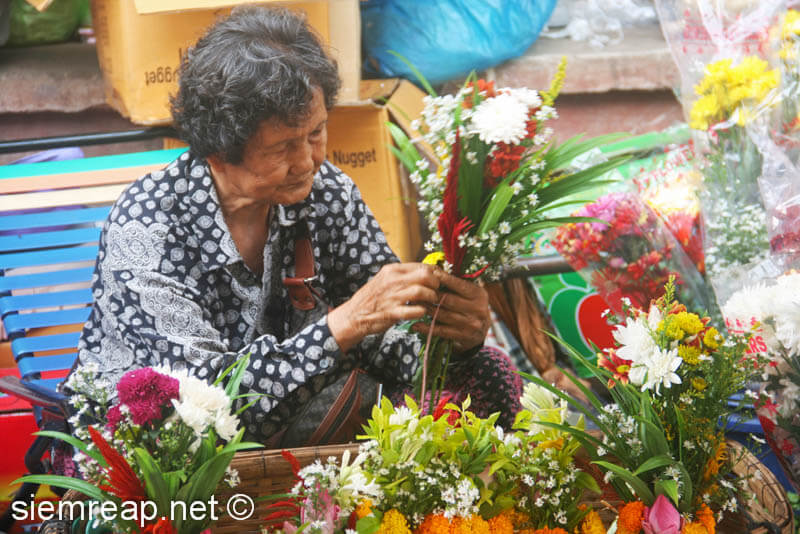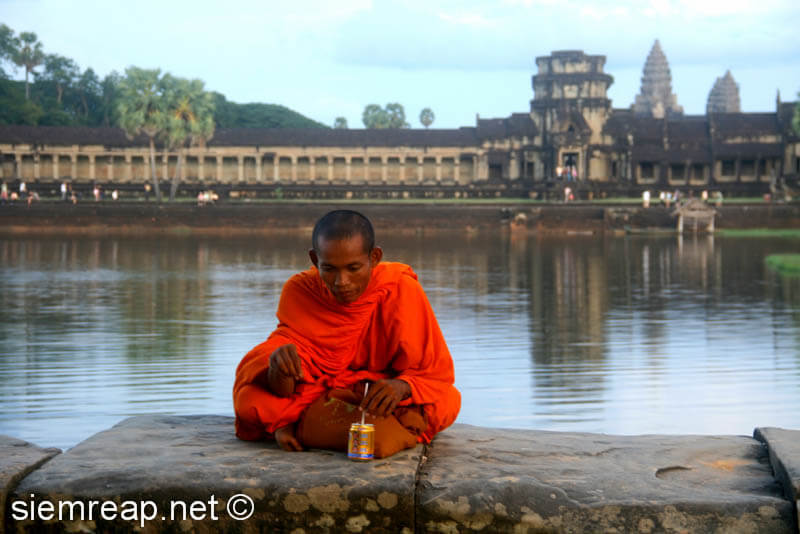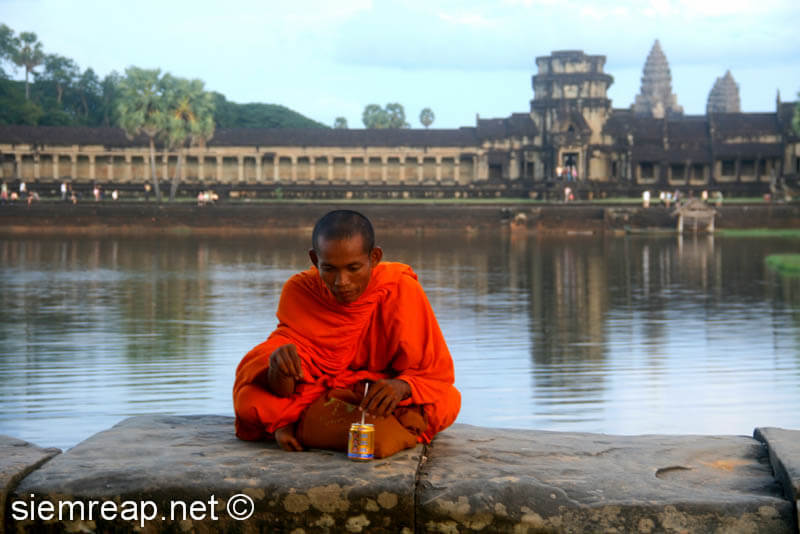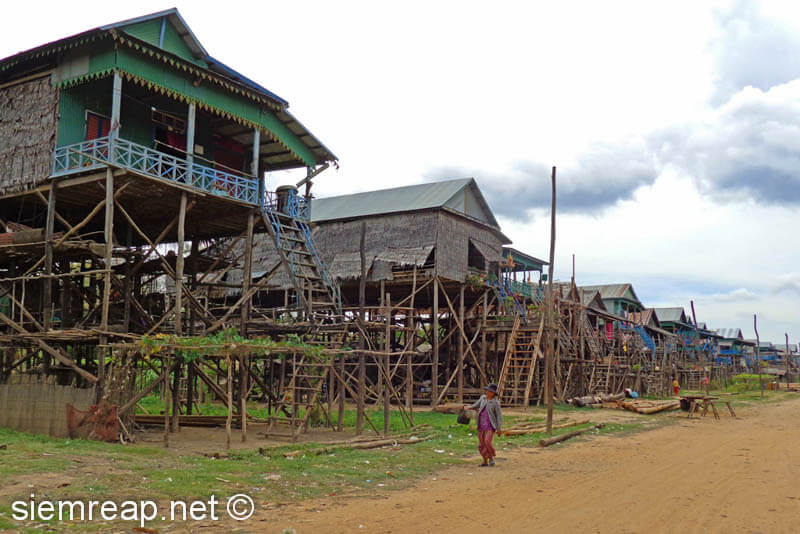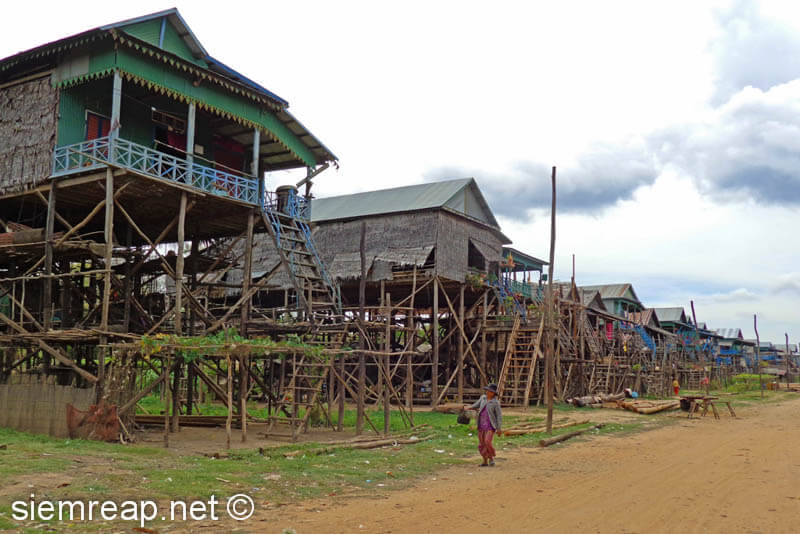 What do you think about intercultural dialogue?
This dialogue is really important for travellers to open their eyes and for Cambodians to give them a real vision of the world. If you make the effort to talk to Cambodian people during your trip, which is pretty easy as they are friendly and most of them speak a few words of English, you will never be the same when you return home. You will see how grateful they are for this moment.
Although more and more tourists are travelling to Cambodia, it's still a poor country. How can tourists support the locals?
Siem Reap is the poorest province of Cambodia, despite the million dollars generated by tourism. More than 35% of its population is surviving with less than 40 cents a day. However, people have to be careful not to fall in the trap of this poverty which is becoming sometimes a tourist attraction. In my opinion, the best way to help this country is to consume locally, products manufactured in Cambodia instead of coming from Thailand. Buy souvenirs that are definitely made in Cambodia. Avoid fancy restaurants and opt for the family owned ones. If you really want to do more, there are some "not-for-profit" social enterprises like ConCERT Cambodia in Siem Reap, which will help you to find reliable addresses.
What is your biggest dream?
Be able to stay in Cambodia forever and to see this country changing smoothly in modernity without losing its authenticity and traditions.
Please complete this sentence: "On Sunday morning I…"
…work. Because like almost all the businesses in Cambodia, we don't have any day off. But my boss is really a nice guy so sometimes…
Please describe a usual day in your life from the beginning to the end.
My life in Cambodia is more or less the same every day. When I'm not visiting customers, I'm stuck in front of my computer. I have to say that I always have been a bit addicted to it. Turning my PC on is the first thing I do when I wake up. But I have a lot of breaks during my day, to drive around Siem Reap and to find some scoops or nice pictures for the website. This moment reminds me why I love this town, feeling the amazing atmosphere of simplicity and authenticity. I also like having drinks with friends on evenings, often in local places like Beer Gardens, to listen and discuss with Khmer people their way of life which leads to very interesting conversations.
Do you want to tell us anything else?
I would like to invite you all to join our community on the siemreap.net forum, to share your experience, your pictures and videos, your tips and advices, or just to be part of numerous discussions about Siem Reap, Angkor and Cambodia.
Thank you to www.visit-angkor.org team for this interview, we love your website and good luck with all your future projects.

Follow SiemReap.net
Don´t miss new posts by SiemReap.net and follow them on Facebook, Twitter and Google+. Also we recommend their forum, which is an excellent place to share your own things you love to tell the world about Siem Reap and Angkor. For this just join at siemreap.net/forum – I am already a member there too, see you :-)
Thank you Christophe Baillet for answering the questions and giving our audience the possibility to learn about your passion. And I hope for you, that you can follow your dream and live in Siem Reap for the rest of your life. Maybe your answers will inspire others to live their dream too – we will see. Looking forward to meet you in real life in Siem Reap during our Intercultural Innovation Camp this year :)

Affiliate*

Links and references with a * are an affiliate link (advertising link). If you like Visit Angkor and buy, book or subscribe to something via an affiliate link, the provider will make a small commission for Visit Angkor. Of course, there are no additional costs for you.
Join our Facebook group
International travel group with friendly people who love Cambodia. We speak English, German and a little Khmer.