Fish massage in Siem Reap
Even when you have overcome this feeling, it only prickles a bit.
The "doctorfish" [lat Garra rufa] – nibble at your skin with a ravenous appetite and excrete a salty secretion, which makes your feet velvety. Do not make this experience with wounds on your feets or legs.
The massage is about 20 minutes and available for about 2 US$. You can find fish massage in western countries as well. I Germany for example – near to Berlin at Doctor Fish Spa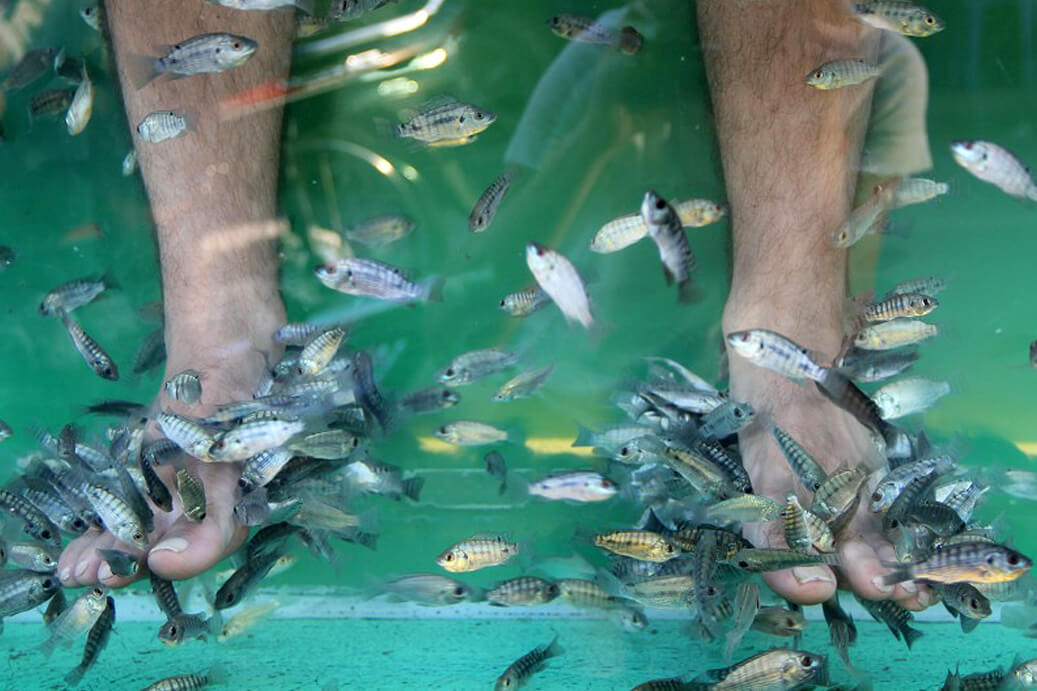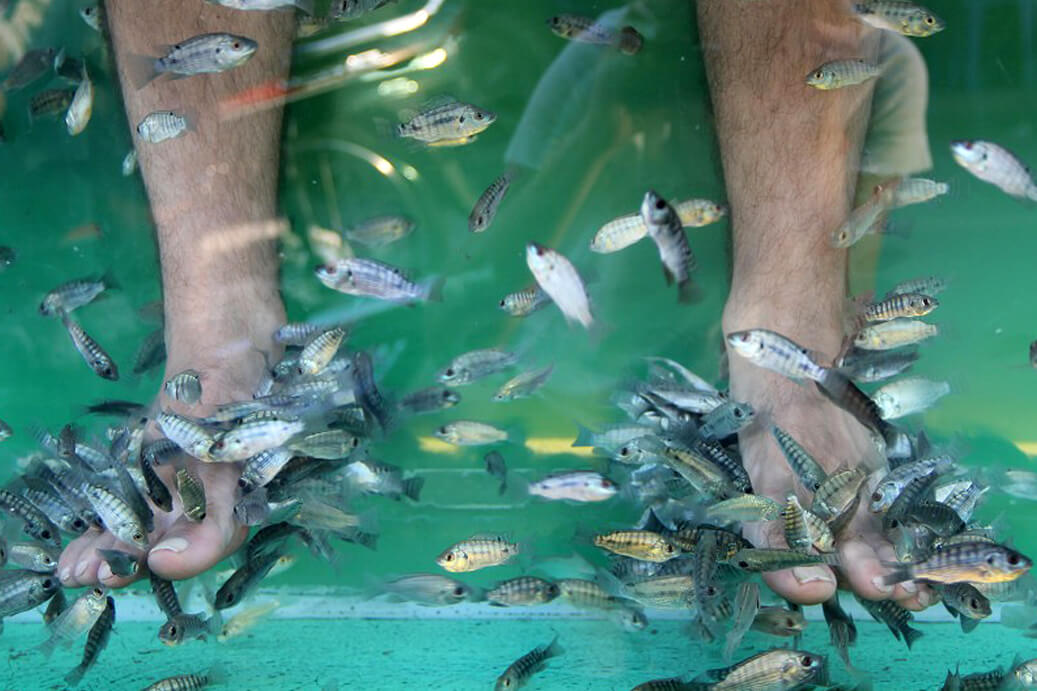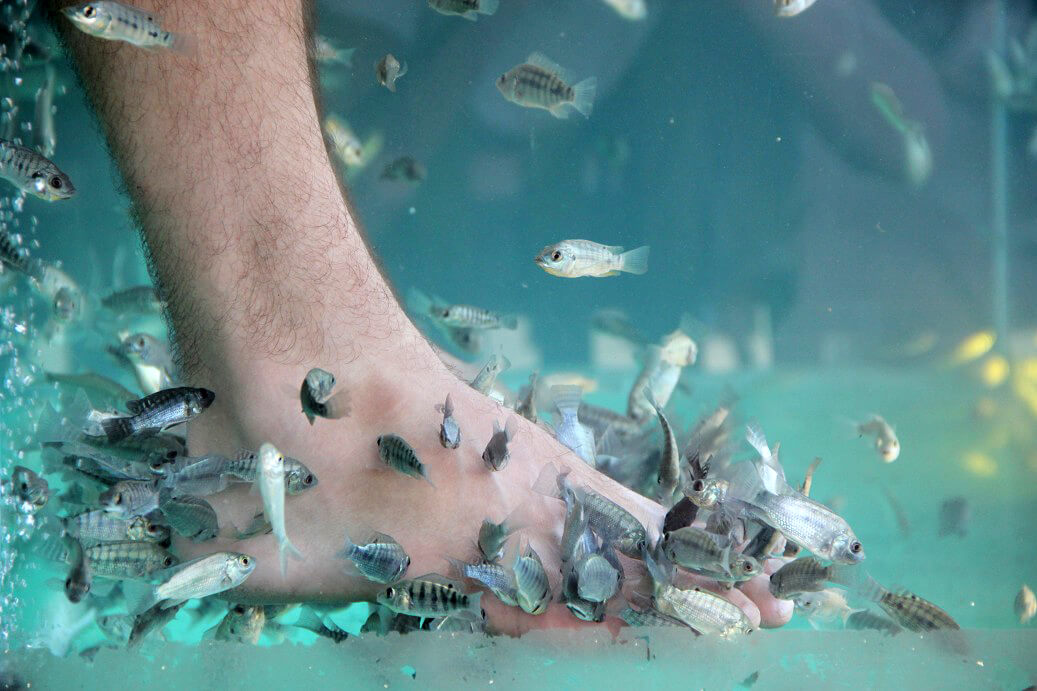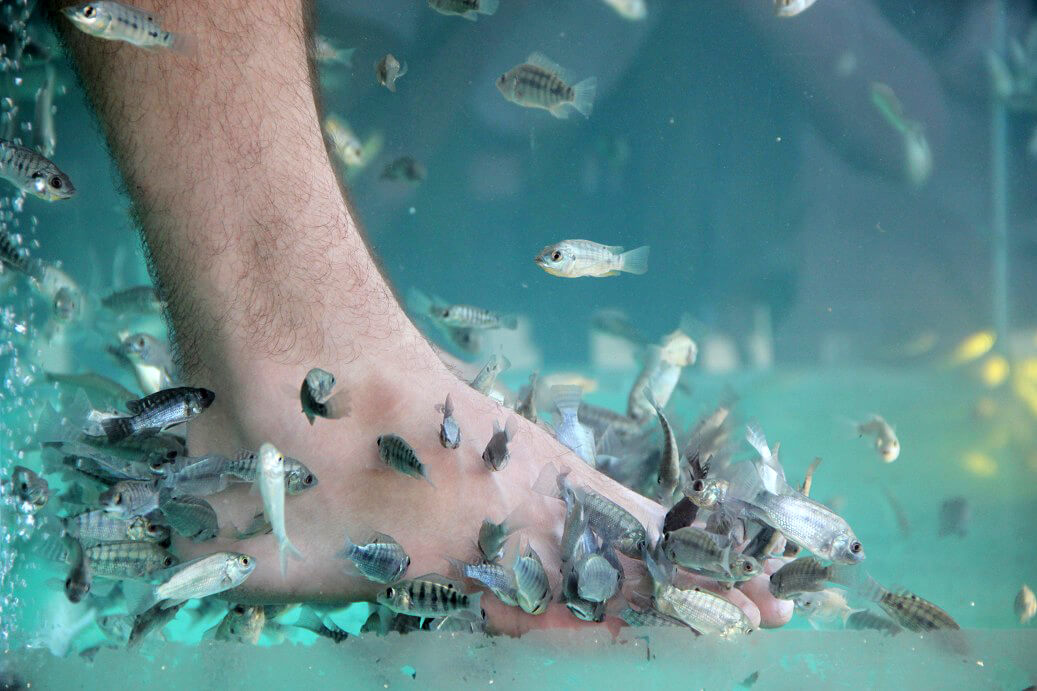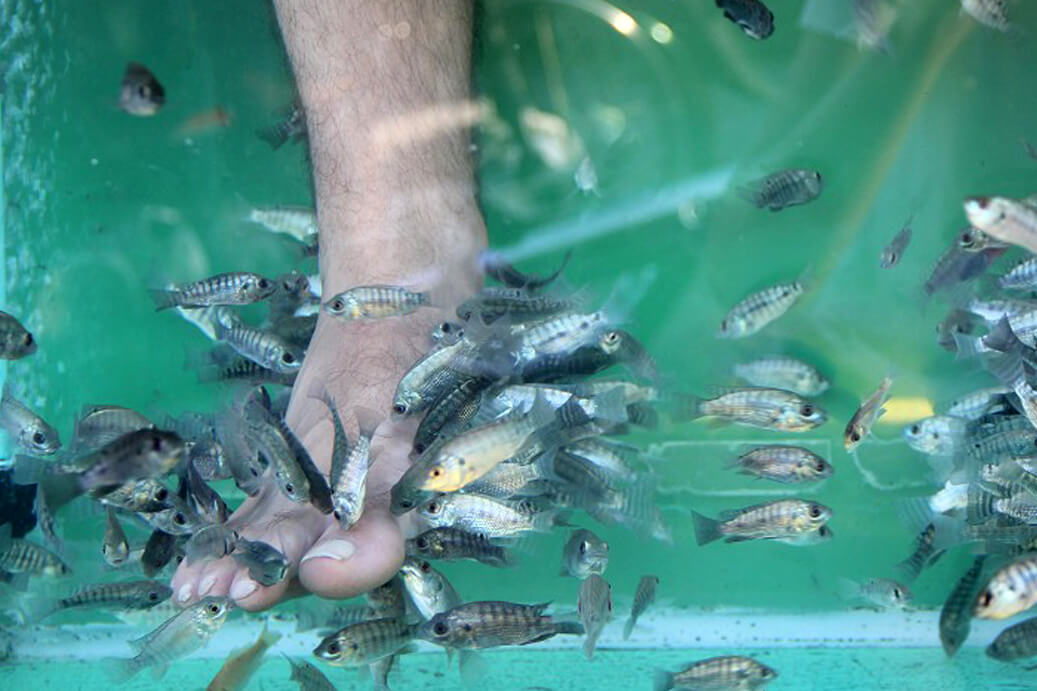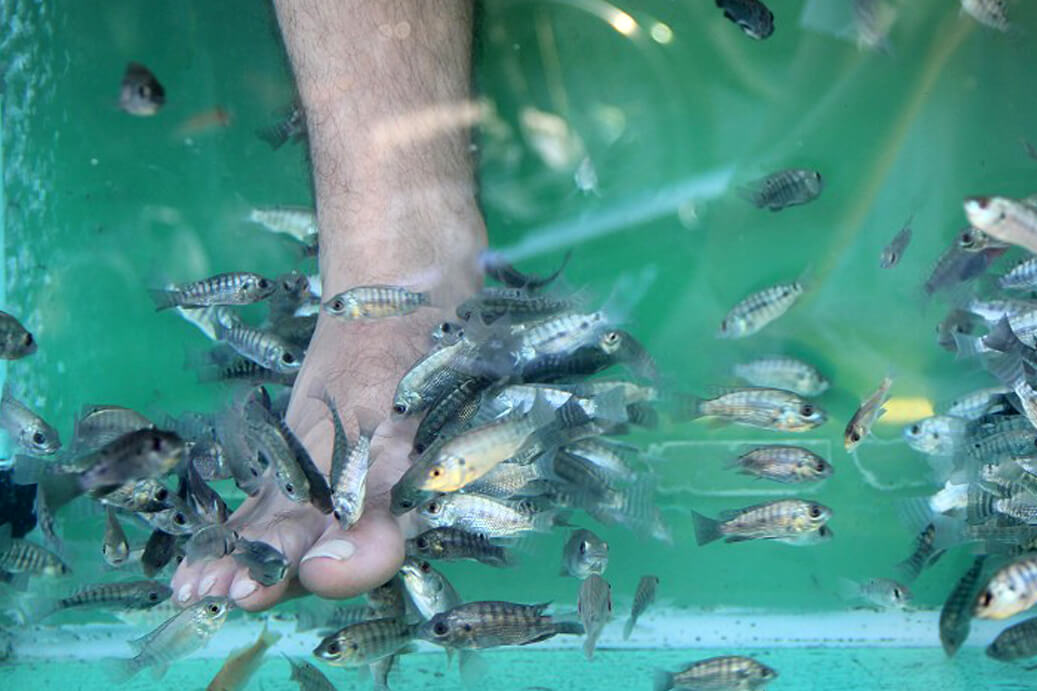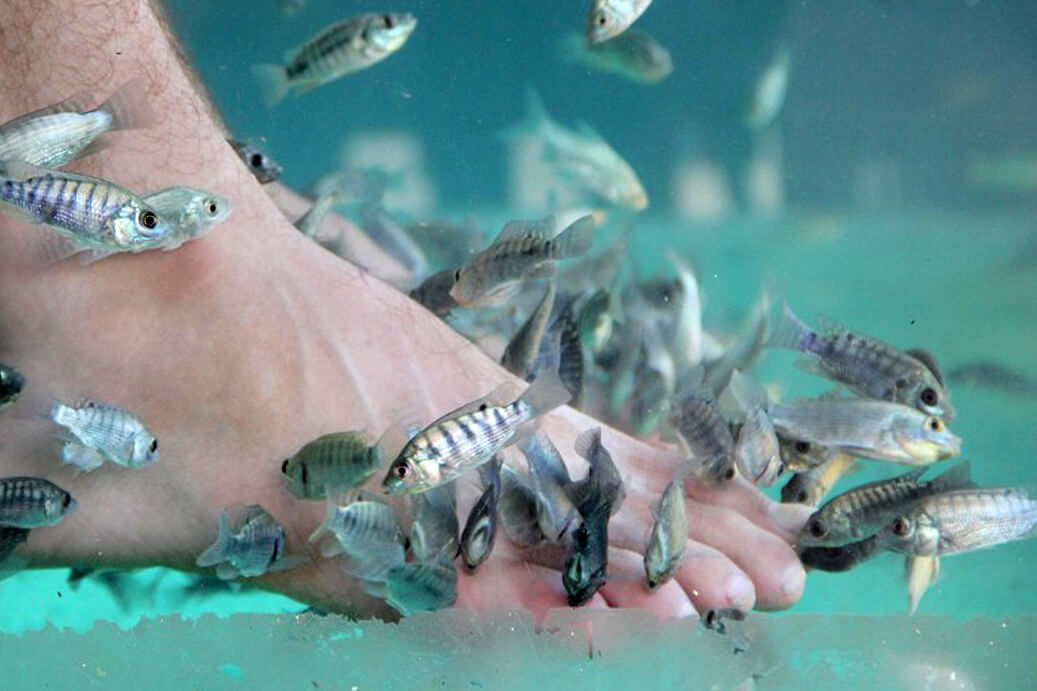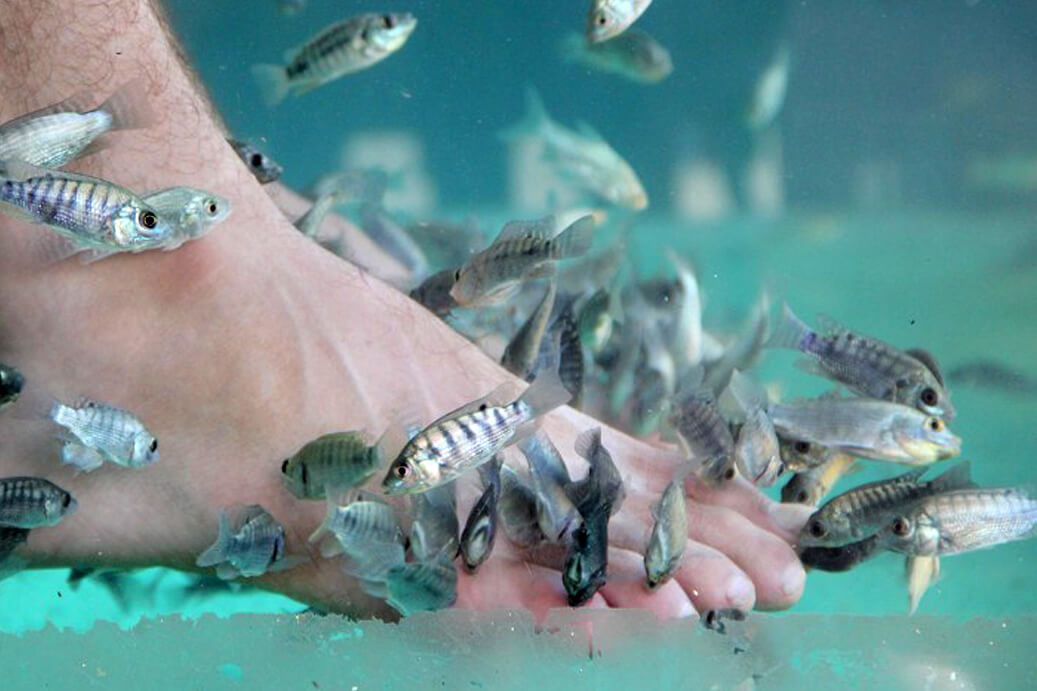 Find your hotel in Cambodia
Maybe you don't have a hotel for your Cambodia trip yet, then you can browse and book directly here at
booking.com*
agoda. com*
there are also great deals.
Links with a * are affiliate links. If you like my blog and you buy, book or subscribe to something via an affiliate link, I get a small commission from the provider. Of course there are no additional costs for you.
Subscribe to Visit Angkor
Like what you read? Why not subscribe to my blog. Just enter your e-mail address and you'll have all new posts sent directly to your mailbox.
Just enter your email address and choose the topics that interest you. As soon as you have clicked the activation link in the automatic confirmation message, your subscription is active.
Join our Facebook group
International travel group with friendly people who love Cambodia. We speak English, German and a little Khmer.