Visak Bochea day (called Bon Visakh Bochea in the Khmer language), falls on the 15th day of the waxing moon in the 6th lunar month, which is usually May in the Gregorian calendar. A candle procession is taken out in evening on the occassion. Those who have glittering sight are never able to forget it.
People visit temples early in the day for offering food and sweets to the monks. People listen attentively to the preaching of the religious persons.
A lovely candle or torchlight procession is taken out at dusk and the main shrine is circumambulated three times.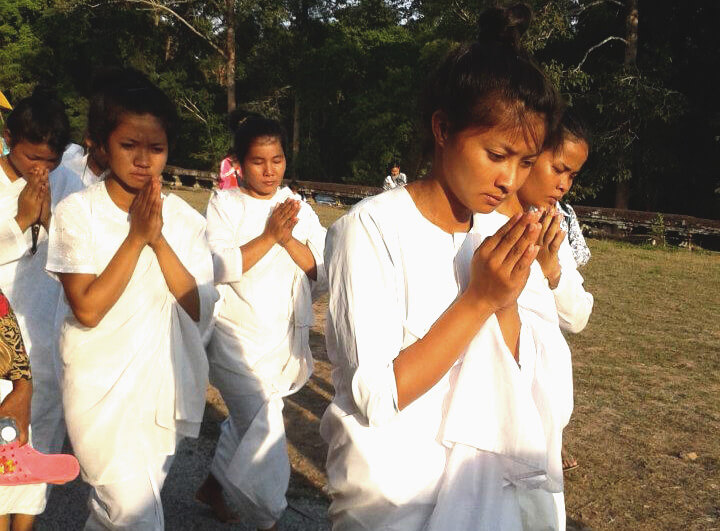 Persons in the luminous procession carry flowers and glowing incense sticks to pray silent rest to Buddha. Mothers practice meditation following the preachings of Lord Buddha.
Some of their sons become priest during ( Visak Bochea ) which mean, that they can repay their parents and their ancestor too.
Did you enjoy reading the post? Why not follow Visit Angkor on Facebook, where you'll find more articles about Cambodia? I'd also be happy to hear your reviews and comments– the asterisks are directly under this text. Thank you so much :-)