Terrace of the Elephants: The important middle stairs
The Terrace of the Elephants in the Angkor area is a huge 2.5m high, 300m long platform with five staircases, three in the middle and one at each end.
The main staircase of the three in the middle of the Terrace of the Elephants is the most important. From here, you have the best view over the whole area without any obstacles. Dedicated to Buddhism and a replica of the Bayon art style, the terrace was used by King Jayavarman VII to follow games and celebrations. In the middle of the terrace is a rostrum decorated with elephants and a lotus seat. The middle stairs are furnished with naga railings and lead directly to the 'sky palace' named Phimeanakas.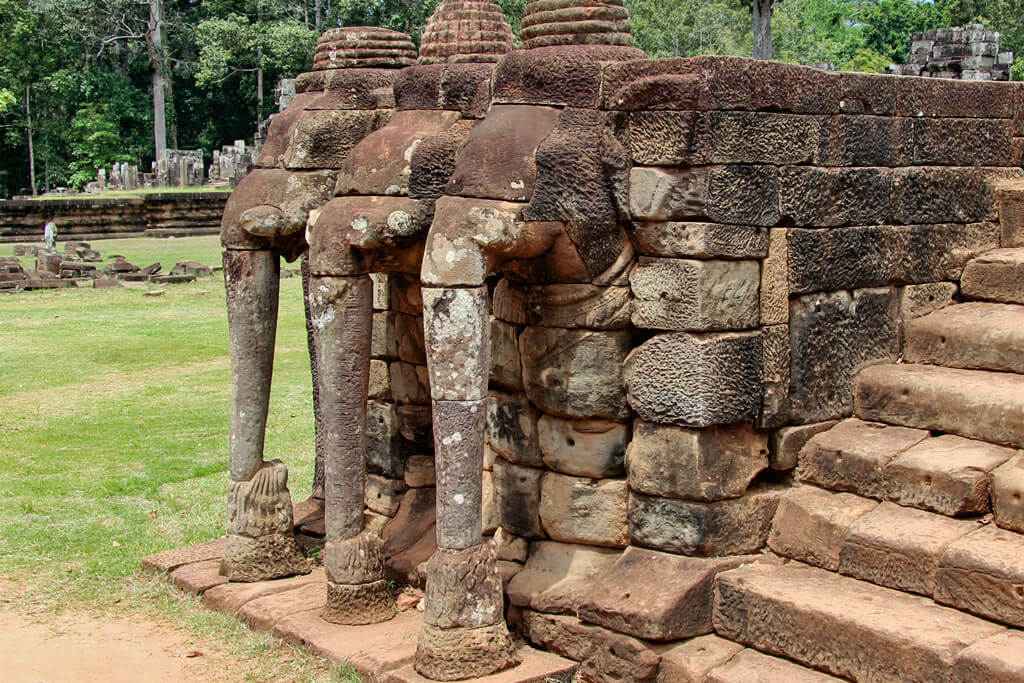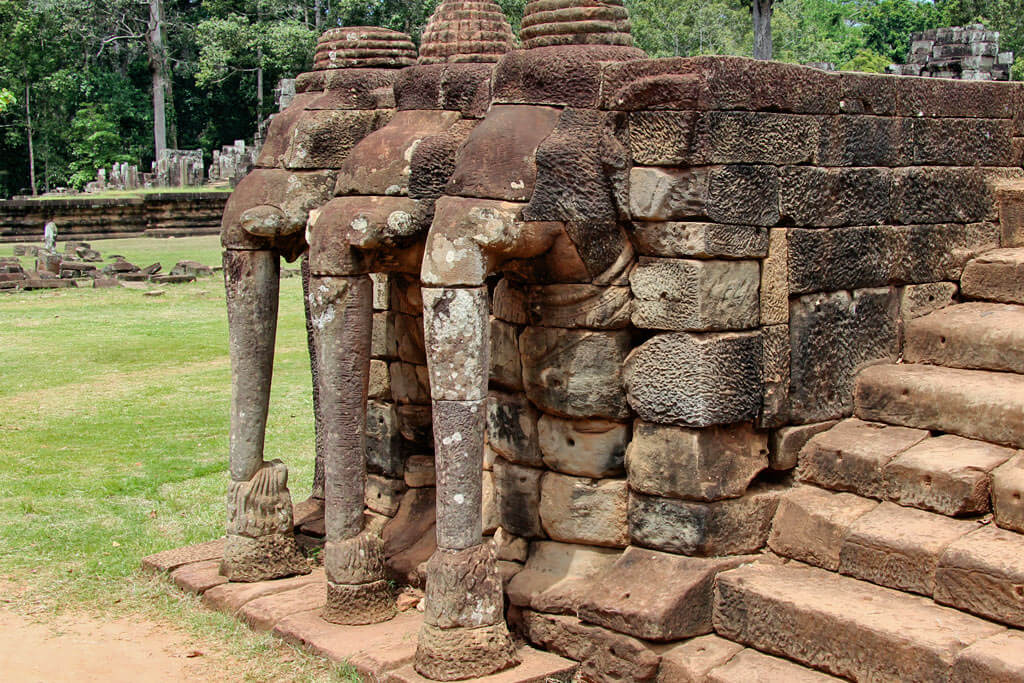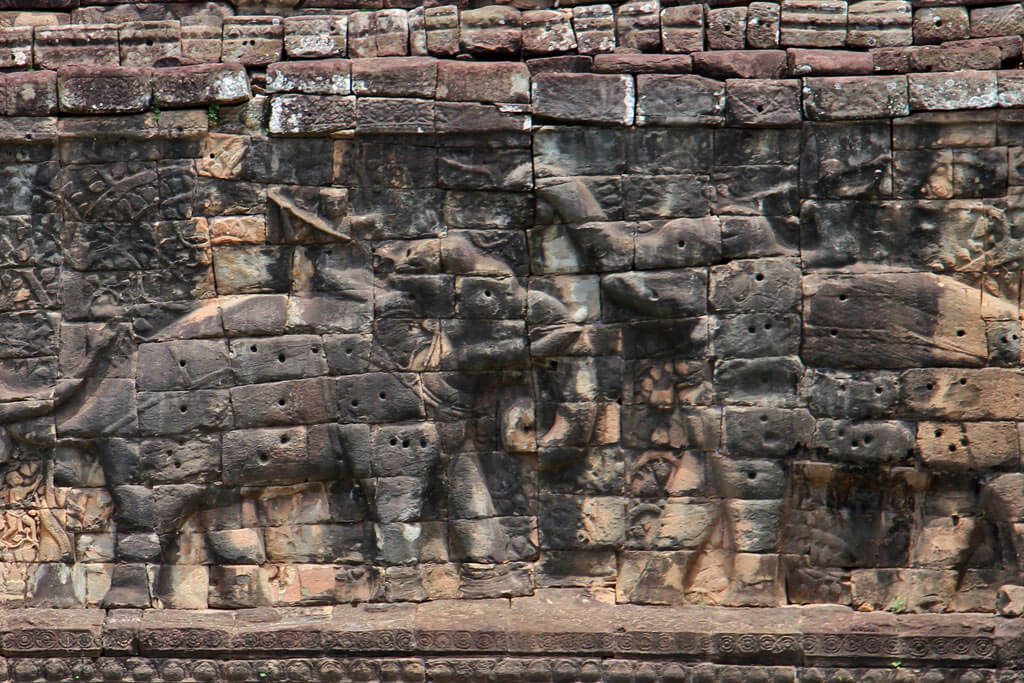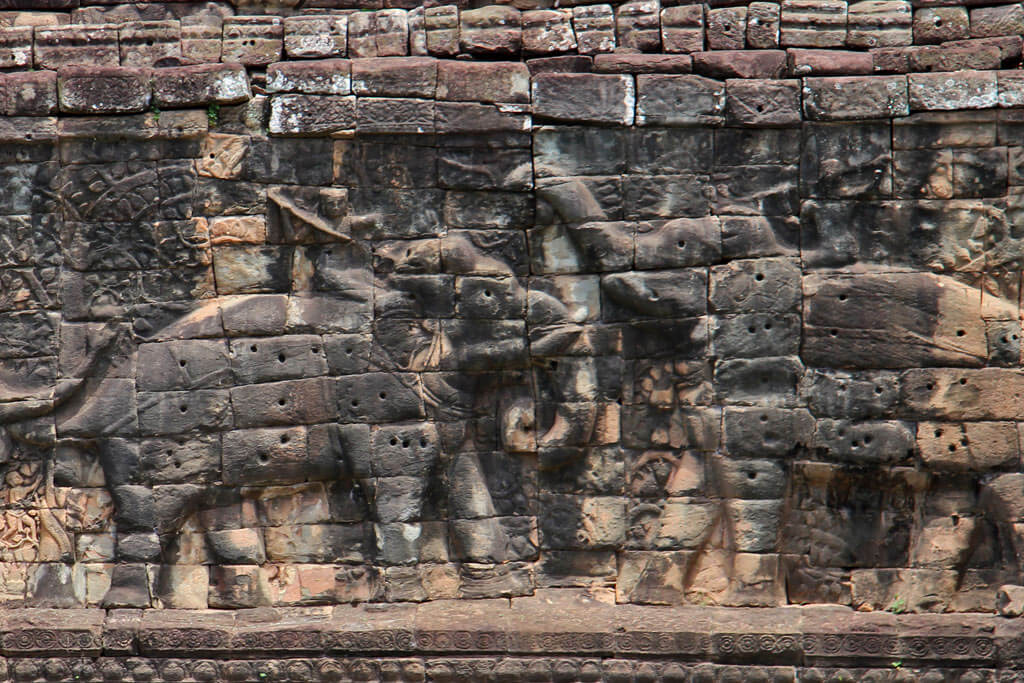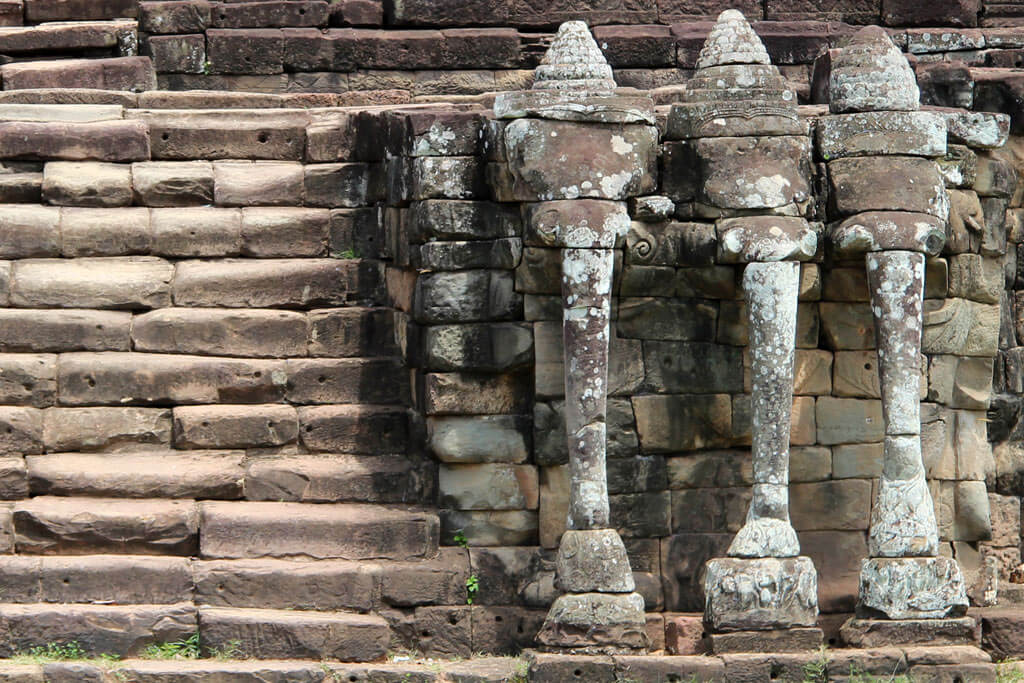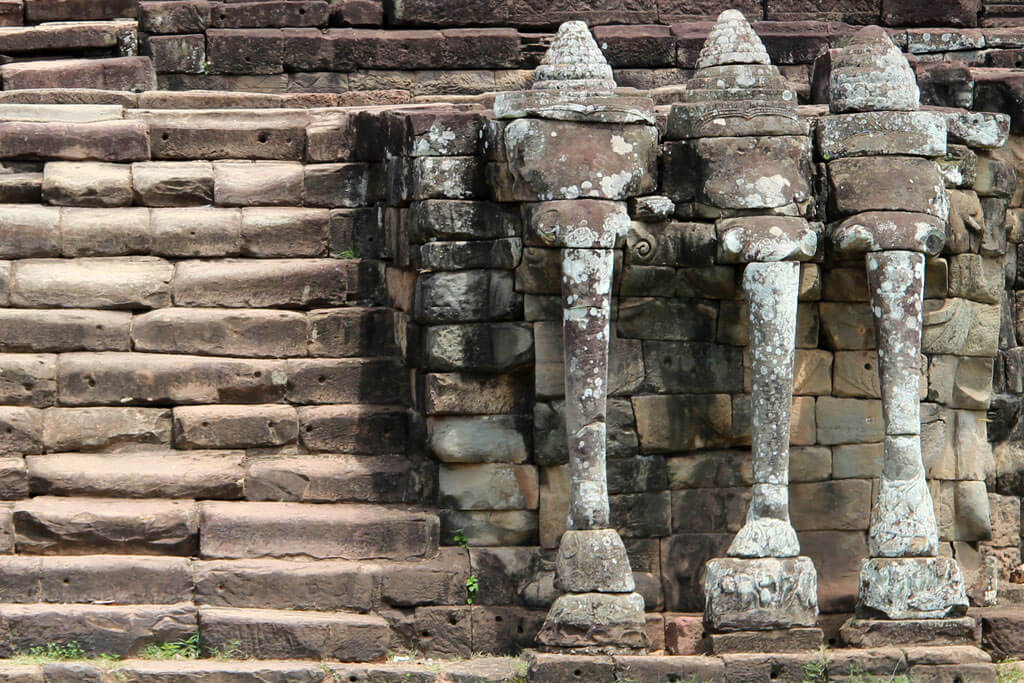 Elephants, horses, garudas and lions
At the Terrace of the Elephants you can see many bas-relief sculptures of elephants, horses, lions, dancers, and warriors. Garudas holding the terrace above them are carved into the main wall. One of the garudas tramples on a naga. Another scene shows an elephant fighting with a lion and further to the north you find a five-headed horse carved into the wall. On the surface of the terrace, you can still see the holes made for parasols which were used to give the King shade when he participated at the games and ceremonies.
The Terrace of the Elephants is located in the Royal Square of Angkor Thom and can be accessed from the East road.
Today, the "Terrace of the Elephants" is one of the most popular places for tourists in the Angkor area.
Find your hotel in Cambodia
Maybe you don't have a hotel for your Cambodia trip yet, then you can browse and book directly here at
booking.com*
agoda. com*
there are also great deals.
Links with a * are affiliate links. If you like my blog and you buy, book or subscribe to something via an affiliate link, I get a small commission from the provider. Of course there are no additional costs for you.
Subscribe to Visit Angkor
Like what you read? Why not subscribe to my blog. Just enter your e-mail address and you'll have all new posts sent directly to your mailbox.
Just enter your email address and choose the topics that interest you. As soon as you have clicked the activation link in the automatic confirmation message, your subscription is active.
Join our Facebook group
International travel group with friendly people who love Cambodia. We speak English, German and a little Khmer.