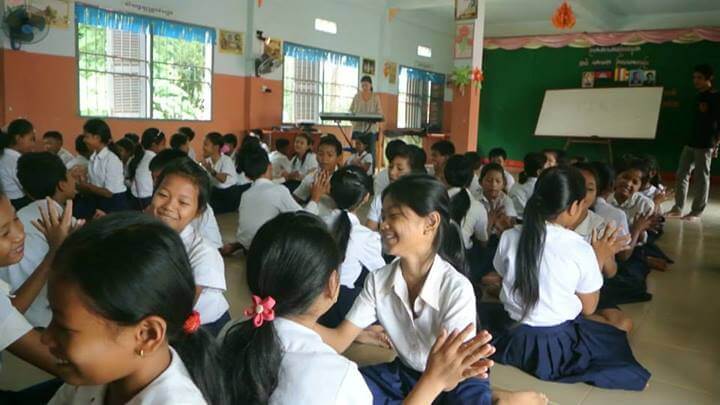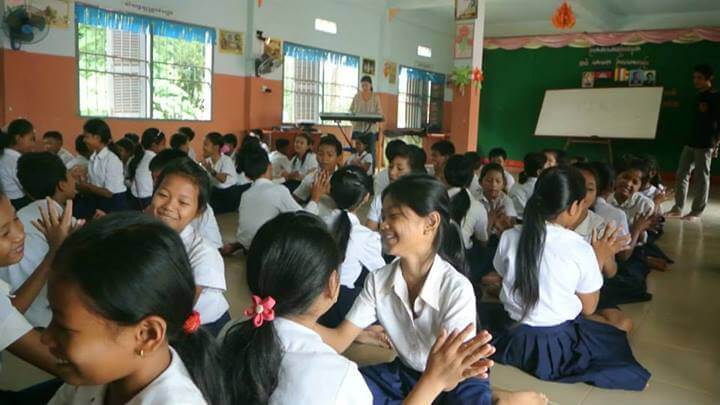 Aya Urata – a Japanese musician and founder of MILO wants to develop a new music program in Cambodia. This program aim is create a more musical environment in the school.
Three minutes music each day in the morning
They´ve decided to make 3 minutes of singing time everyday, before they start to study. Then after 3 months, she will organize a music festival at the school.
Here is what Aya says about her program:
In Cambodia many education material is deficient. But I think it's not necessary right now. They can learn singing and dancing with only their body. Probably they will sing at home with family, or during break time at school with friends. Most important thing is they have to enjoy, and their teacher should understand what music education is.
One of problem in Cambodia is some of them are getting spoiled by foreigner's too much donation. I'm afraid their expectation is higher. I want them to know how they can develop their country by their own. I'm sure Cambodian school will have the instruments soon, and they will be able to buy them.
Watch Aya Urata in action:
We also interviewed Aya – read her inspiring answers :-)

Find your hotel in Cambodia
Maybe you don't have a hotel for your Cambodia trip yet, then you can browse and book directly here at
booking.com*
agoda. com*
there are also great deals.
Links with a * are affiliate links. If you like my blog and you buy, book or subscribe to something via an affiliate link, I get a small commission from the provider. Of course there are no additional costs for you.
Join our Facebook group
International travel group with friendly people who love Cambodia. We speak English, German and a little Khmer.