This is Mike – born in Cambodia, some 35 years in the U.S. and now again since some time back in his home. Mike likes to tell it, the old stories of Angkor but also of his adopted United States, where he lived so long and almost forgotten his native language Khmer. He has still the truly original American English on his lips. At first glance, it comes in your mind, that's a dropout from the United States, an Indian – but at second glance you can see the Asian traits in his distinctive face.
A dropout who is back home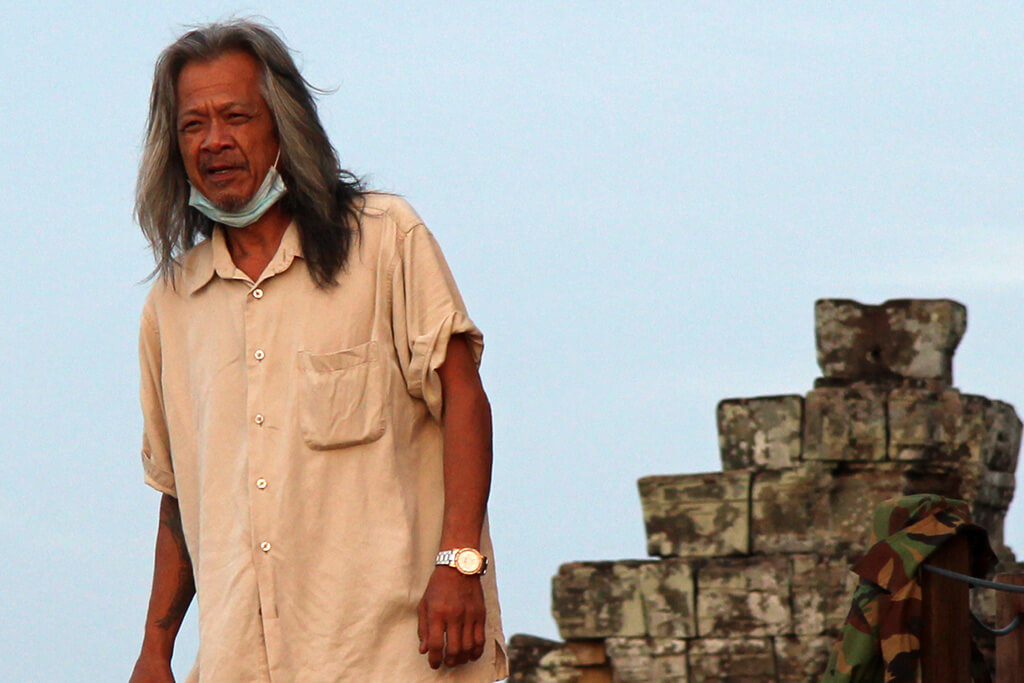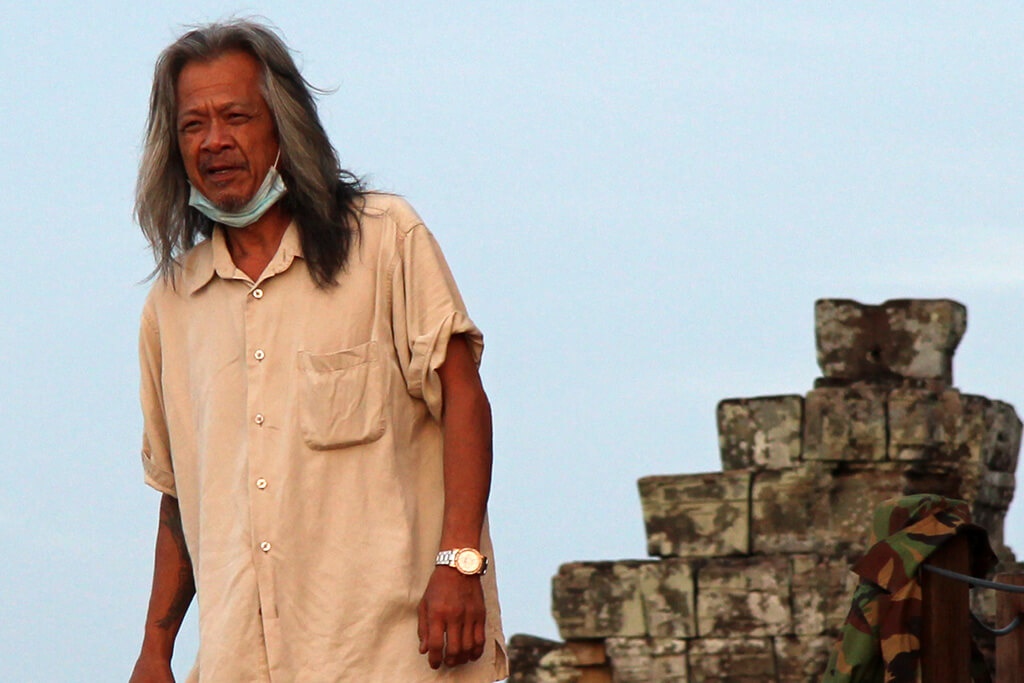 Mike lives in retirement, inhabited a small house in Siem Reap with his family and he has horses. Even those with hooves, not only under the hood of his shopper. Those who wants to listen to his stories, you will find him with a little luck early in the morning at the top of Phnom Bakheng in time for sunrise at half past five. Greet him from us, if you see him.

Find your hotel in Cambodia
Maybe you don't have a hotel for your Cambodia trip yet, then you can browse and book directly here at
booking.com*
agoda. com*
there are also great deals.
Links with a * are affiliate links. If you like my blog and you buy, book or subscribe to something via an affiliate link, I get a small commission from the provider. Of course there are no additional costs for you.
Join our Facebook group
International travel group with friendly people who love Cambodia. We speak English, German and a little Khmer.