With the purchase of labeled souvenirs everybody can support the local economy, means buying local – rather than buying imported products. In addition, the government has given these artisans a place, where they can offer their goods. This place cannot be found of course in the middle of the bustle and night life, but a little further away of the tourist area close to the Kantha Bopha Children's Hospital.
In any case it is worth to stop by and buy there, if you like something, instead of buying from professional traders, who are usually Vietnamese, Indians or Chinese.
In these special markets you can find traditional musical instruments, masks, antiques, stone carvings, gold and silver jewelery, precious and semi-precious stones, silks and small Angkor statues.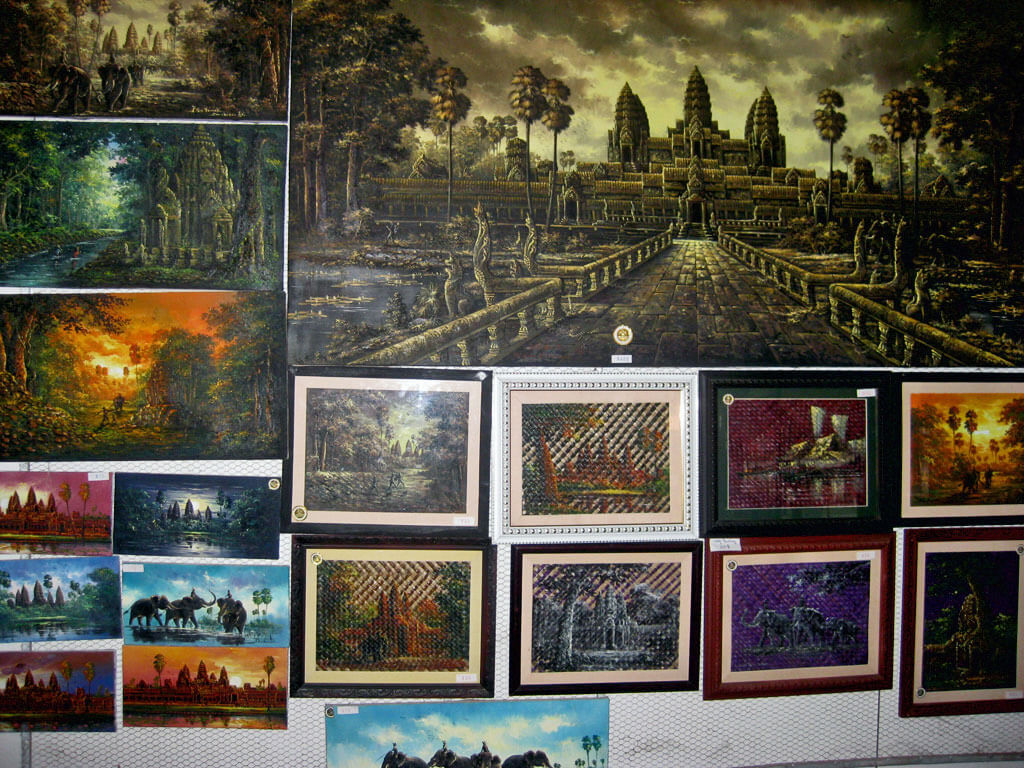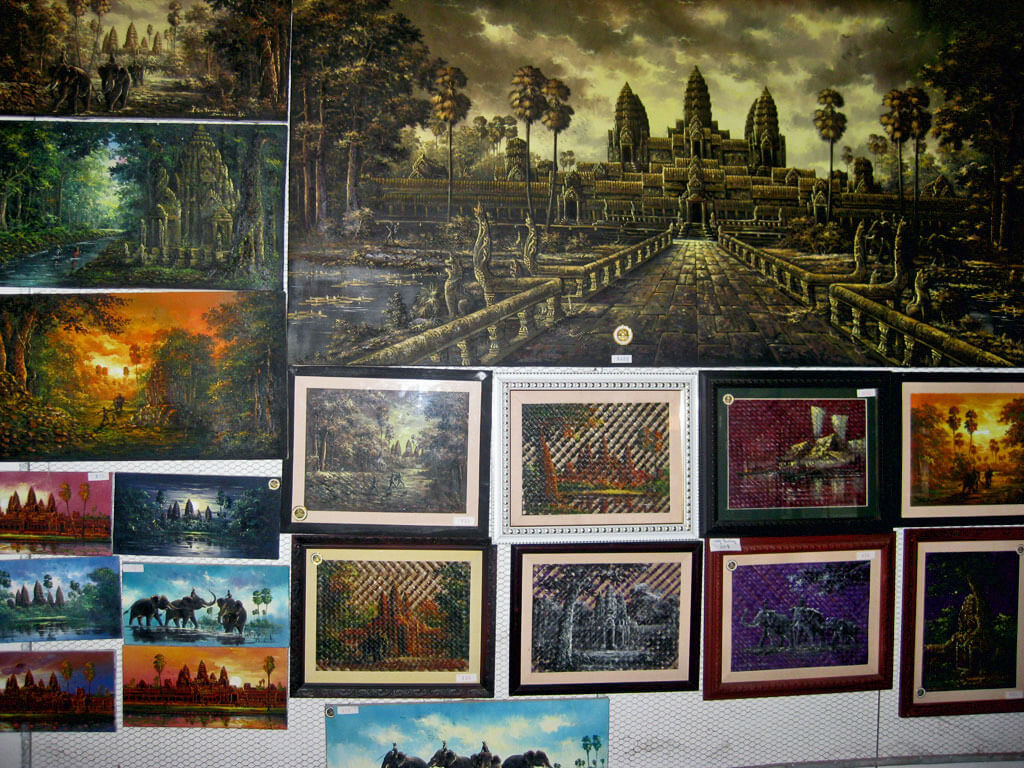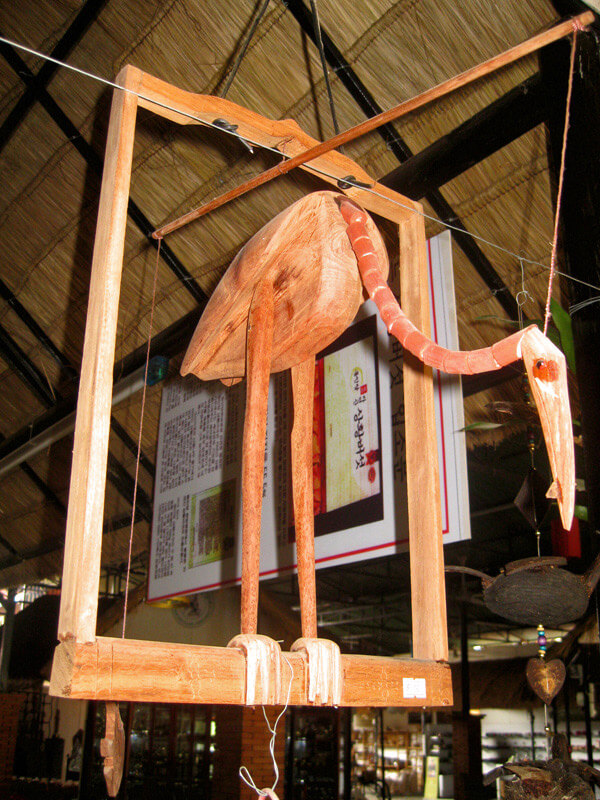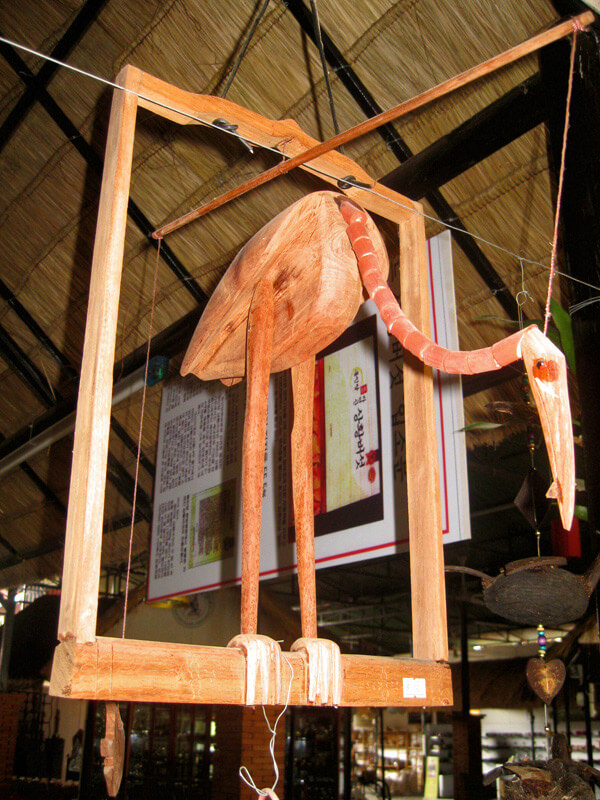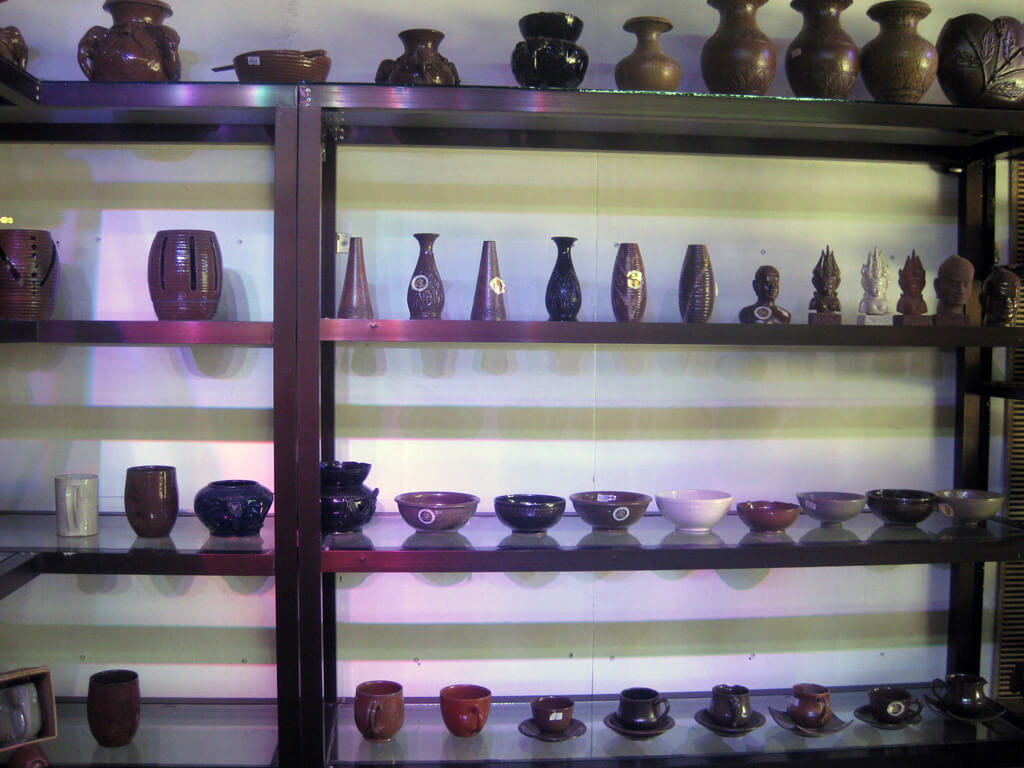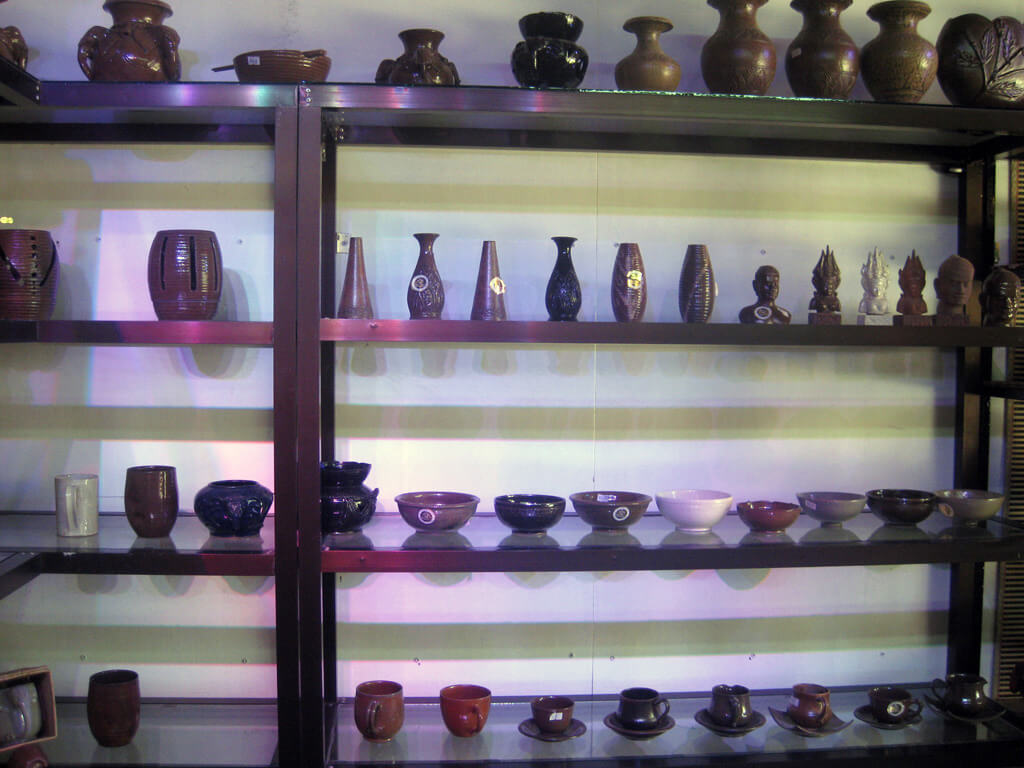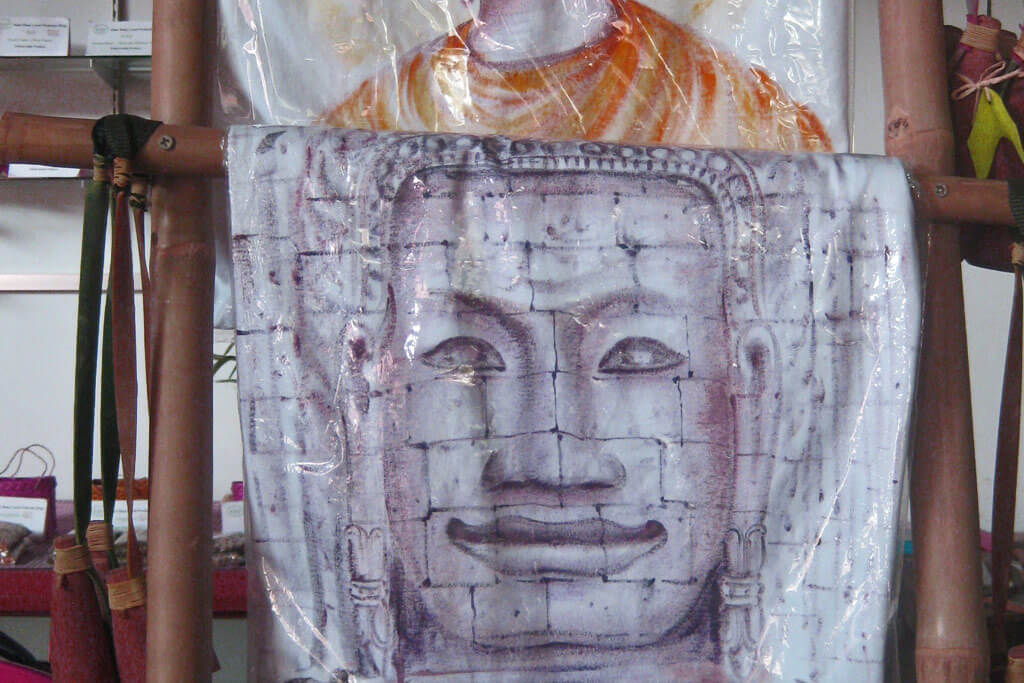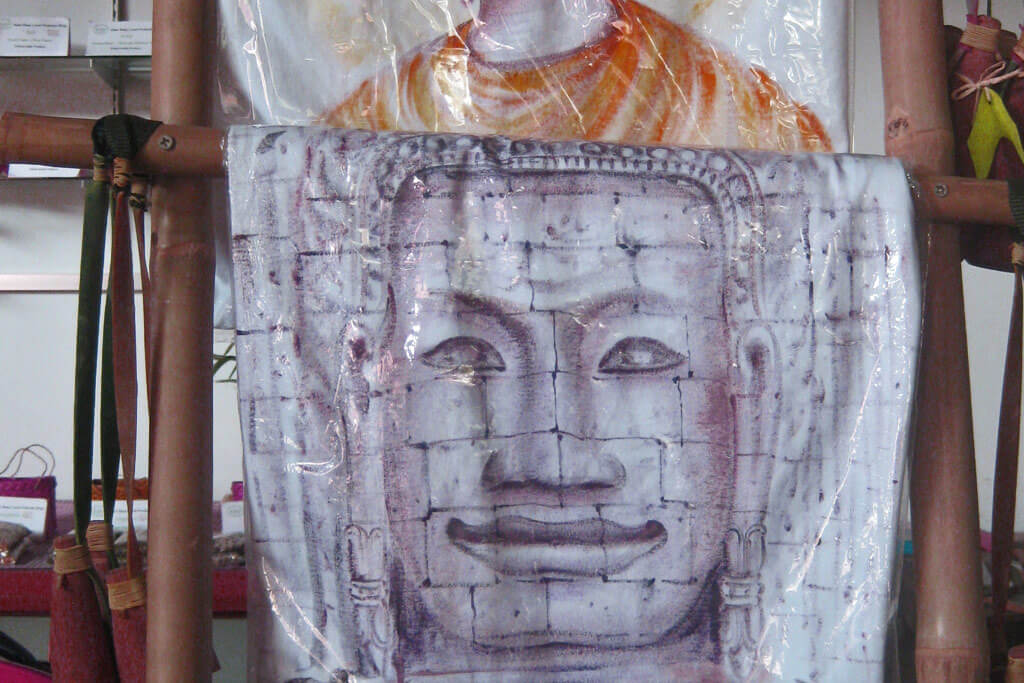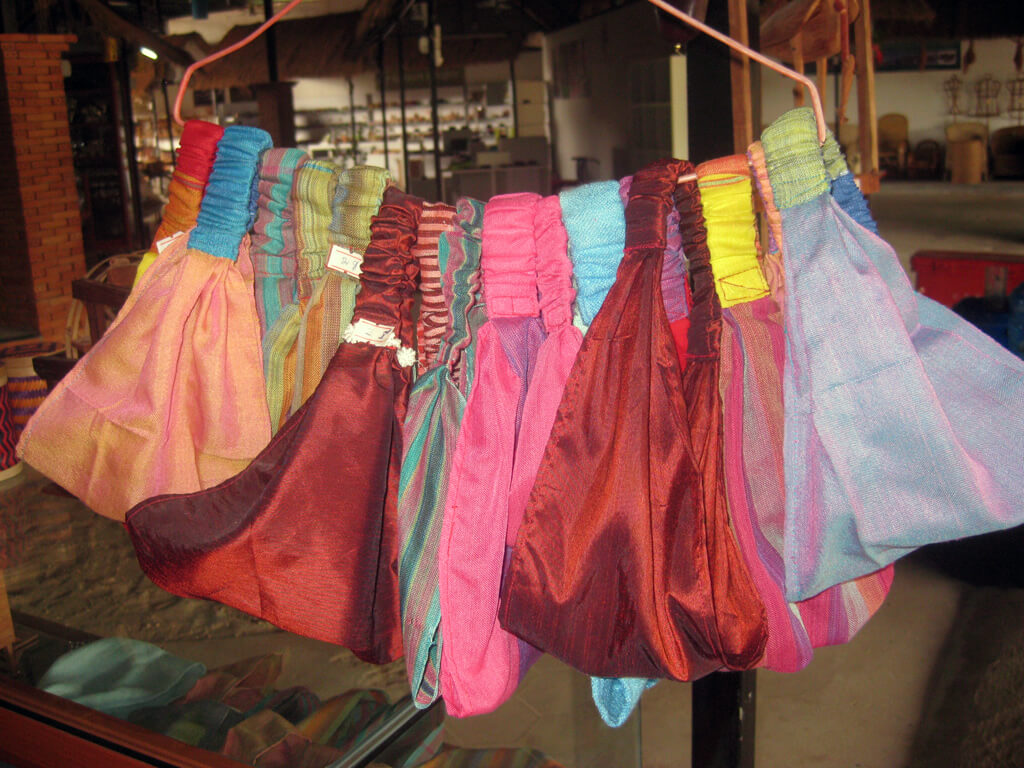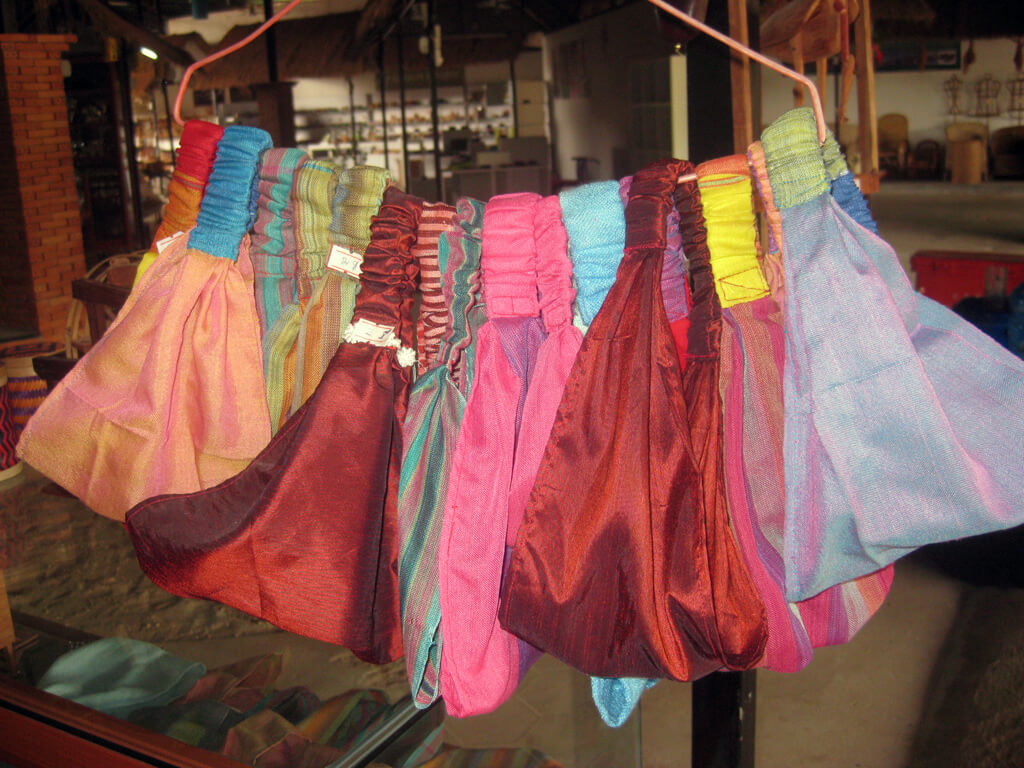 Also sarongs and clothes of all kinds are waiting to change hands. Normally you cannot see any price tags on the items, its all your fortune in negotiations.
But beware, those who are not informed can be easily screwed by buying souvenirs produced industrially in China, Vietnam or Thailand, which you get to read sometimes hidden at any point at the product.
T-shirts, watches, sunglasses, paintings, scarves and more are often copies and not made by locals. There are also no price tags. Everything has to be negotiated. Local artists and craftsmen often go away empty-handed, becaue most of the profit goes to the professional trader. But these artists are the one who should be actually supported, because they need the small income for their families. Professional dealer usually also have the best places and relationships to promote their business.
A seal for souvenirs to protect domestic manufacturers in Siem Reap
This is why the government had designed a special seal to protect the artisans in Siem Reap by founding the Angkor Handiccraft Association and introduced what is called "Made in Siem Reap".
It's a yellow label, which is located clearly visible on the goods. Only certified dealers may use this seal.
The attribute of the label are:
Sticker, printed in gold and white.
Dye-cut to prevent misuse. If the sticker is removed, it will be destroyed
Logo of the Angkor Handicraft Association (AHA). The Seal of Authenticity is owned and managed by AHA Both the AHA logo and the Seal are registered trademarks
One to six stars indicate the sizes of stickers and are for use by the Angkor Handicraft Association
This seal can also be found at many other markets and shops. When buying something, look out for this seal – many businesses advertize with this seal to promote the local souvenirs.You also will find very often posters or placards, which points to the seal.
Angkor Handicraft Association on Facebook
Want to follow the Angkor Handicraft Association on Facebook? Here you can: www.facebook.com/AHAHandicraft – sure they will be happy to have lot of likes :)

Affiliate*

Links and references with a * are an affiliate link (advertising link). If you like Visit Angkor and buy, book or subscribe to something via an affiliate link, the provider will make a small commission for Visit Angkor. Of course, there are no additional costs for you.
Join our Facebook group
International travel group with friendly people who love Cambodia. We speak English, German and a little Khmer.