The Tonle Sap lake near Siem Reap is the largest lake in Southeast Asia. In June, we can observe a very special natural spectacle. The Tonle Sap River, which feeds the lake in the south and flows into the Mekong river by Phnom Penh, changes its flow direction at the beginning of the rainy season. The vast waters of the Mekong River then press up into the lake and ensure that it expands to 6 times its size to about 16000km ².
Water festival "Bon Om Tuk"
In November, the Tonle Sap river flows again at its usual flow and the water from the lake drains off again. Who is visiting Phnom Penh at that time, should not miss the water festival "Bon Om Tuk". It heralds the end of the rainy season and the beginning of the fishing season. This national event the Cambodian are celebrating with boat races, dance events, live concerts, many food stands and a stunning fireworks display.
Main source of food: Fish
With its 800 fish species the Tonle Sap lake has an outstanding importance. Besides rice, fish is the main source of food in Cambodia. The lake covers 60% of the protein supply. While the lake is declared a nature reserve by the UNESCO in 2000, ecological developments are increasingly leaving their mark. Snake Fang – Snakes are a popular low-cost food for crocodiles – and fishing are the main source of income for many families, but dwindling stocks.
Fish Paradies on the move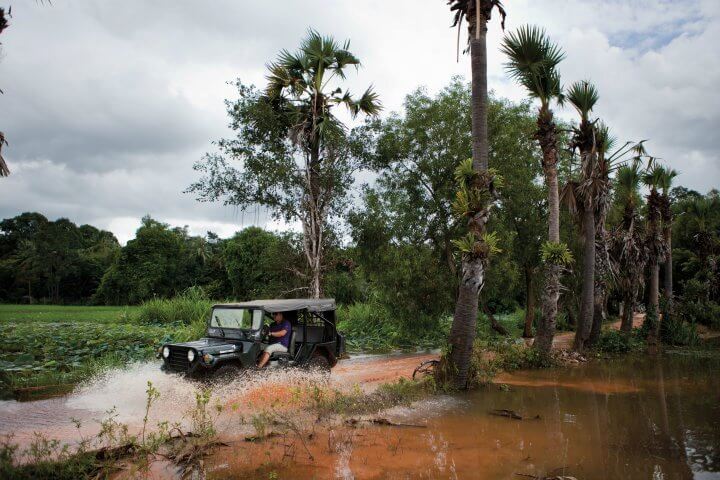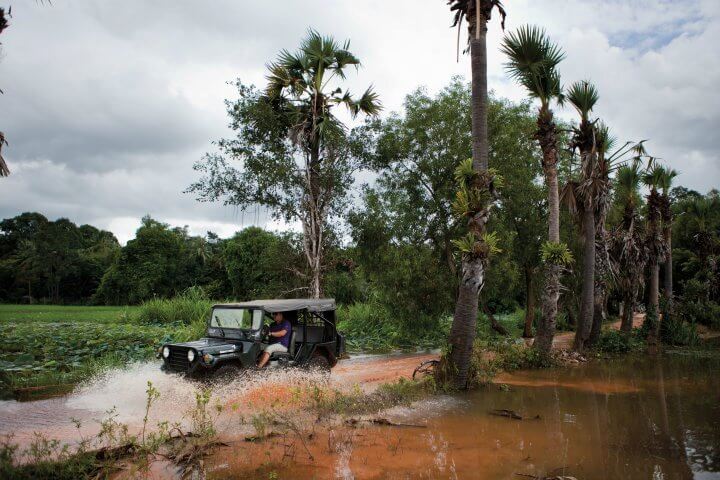 Cambodia is on the move. Population growth, the decreasing forest cover and some infrastructure problems threaten the ecology of the lake. Nevertheless, the Tonle Sap, with its hustle and bustle and the fascinating life around the lake is always a delightful experience for visitors. If you already want to make the outward journey to the lake as an experience, you can also book suitable Jeep Tours from Siem Reap by Cambodian Travel partner.


Affiliate*

Links and references with a * are an affiliate link (advertising link). If you like Visit Angkor and buy, book or subscribe to something via an affiliate link, the provider will make a small commission for Visit Angkor. Of course, there are no additional costs for you.
Join our Facebook group
International travel group with friendly people who love Cambodia. We speak English, German and a little Khmer.