Anyone coming to Siem Reap has to visit the temples of Angkor. They are located quite close to the North of the city. So we also got up very early in the morning to see the sun rise above Angkor Wat.
With a day-tour ticket worth 20 USD in our pockets, we went to the complex by Tuk Tuk. And, as expected, we were not the only ones visiting that day. Some 4 million tourists come to see the temples each year, with the trend increasing. Therefore it was important to quickly grab a good spot to take photos.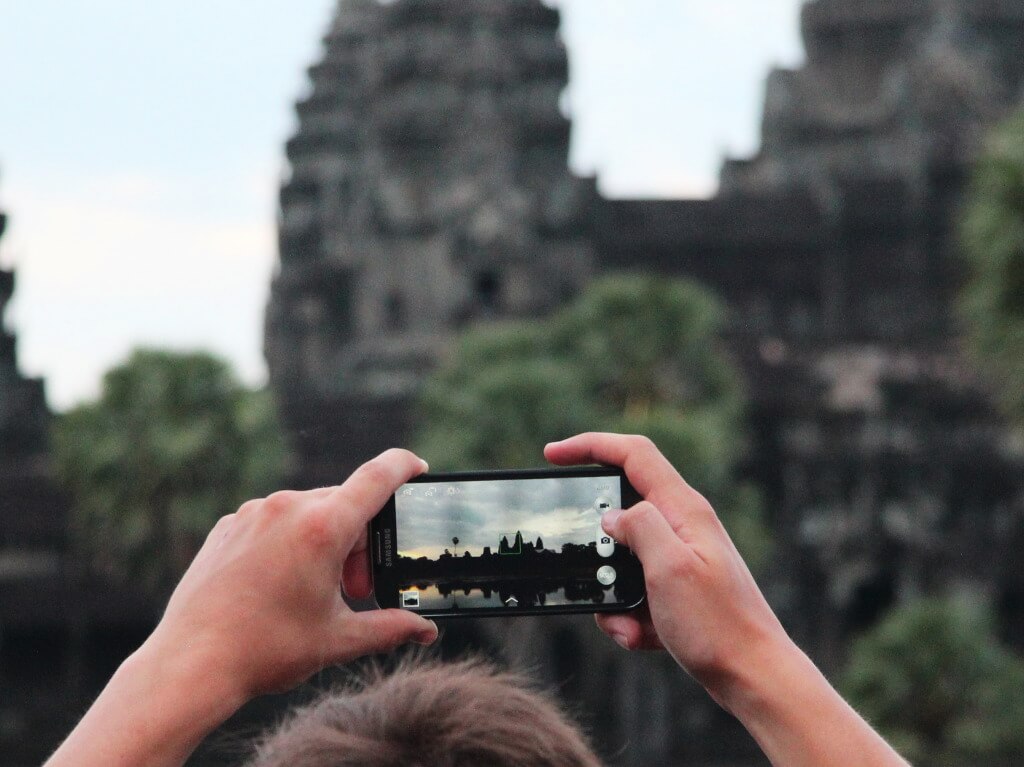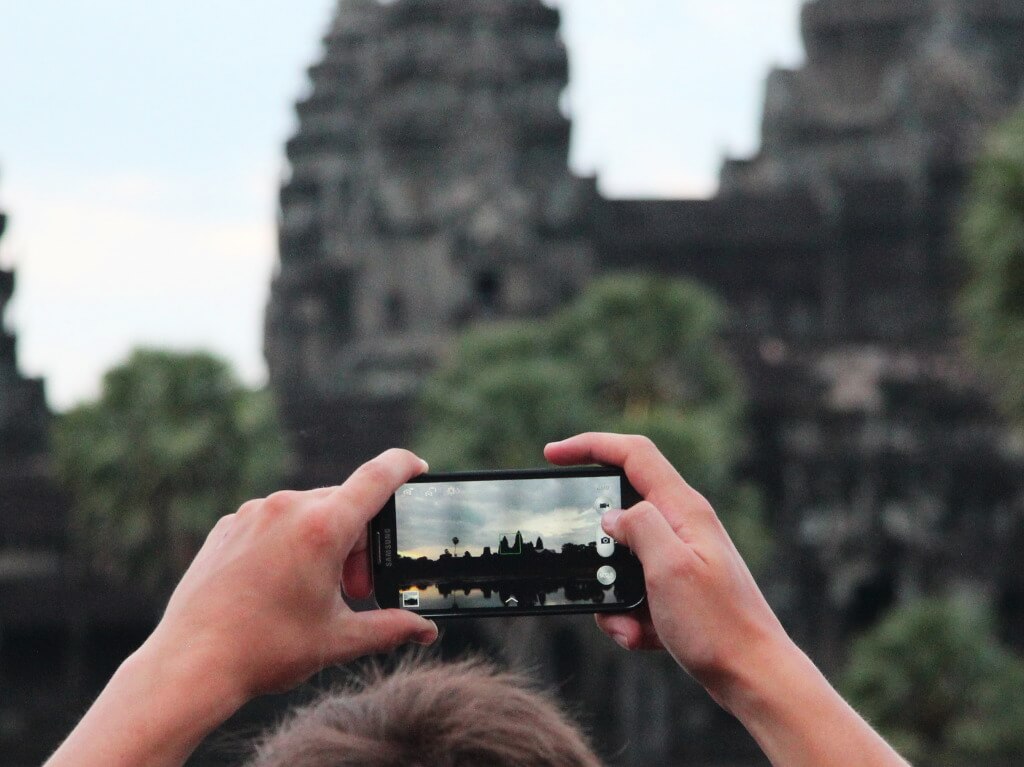 The sunrise this time was unfortunately not very spectacular. Too many clouds covered the rising sun. And when it was finally visible it was already shining with full force. On we went to Phnom Bakheng – the hill that many visitors also go to in the evening to see the sunset. But at this hour many tourists usually go sightseeing but we were lucky that not many were there when we arrived. The view was fantastic and we could spot Angkor Wat in the jungle and zoom in with the telescope.
Temple of Angkor across the small circuit
Vouchheng had brought her notes of Angkor and Vutha translated the contents into English for us. We then proceeded to the Bayon Temple, followed by the Elephant Terrace and the Leper King Terrace. We also would have liked to visit Preh Rup but this temple is deeper in the jungle and can only be reached by bicycle or motorcycle. We traveled in Tuk Tuks and for these vehicles is the way there not passable.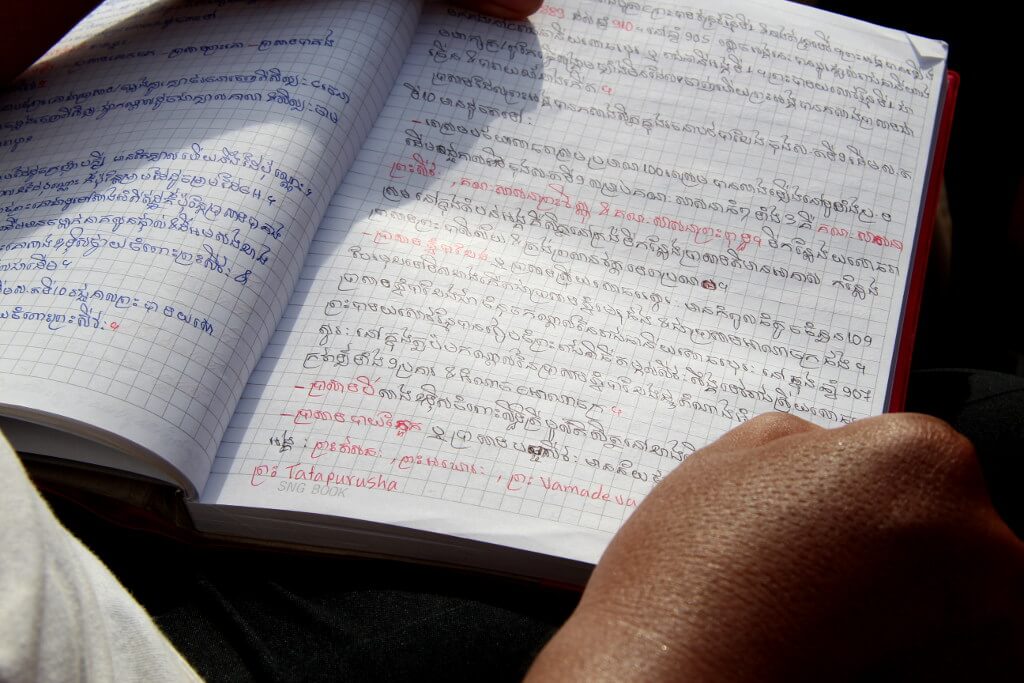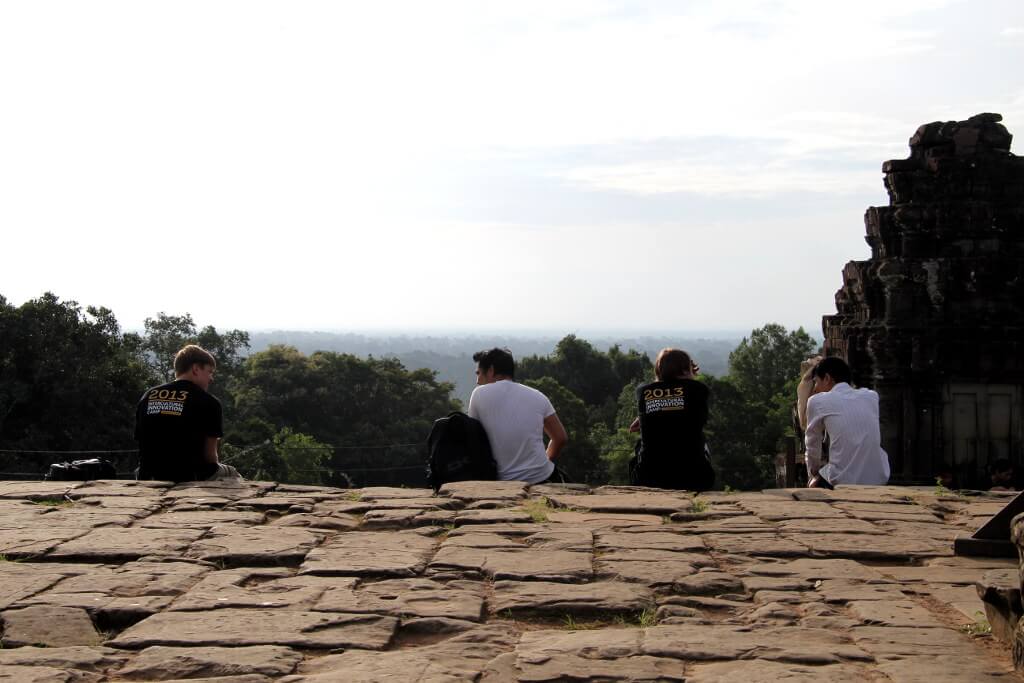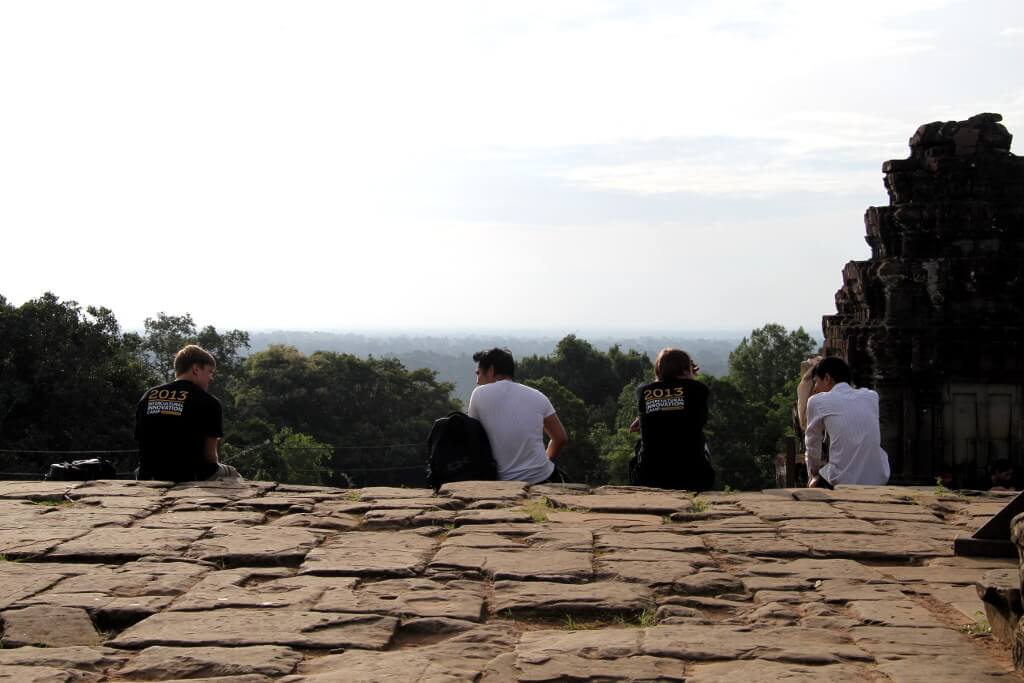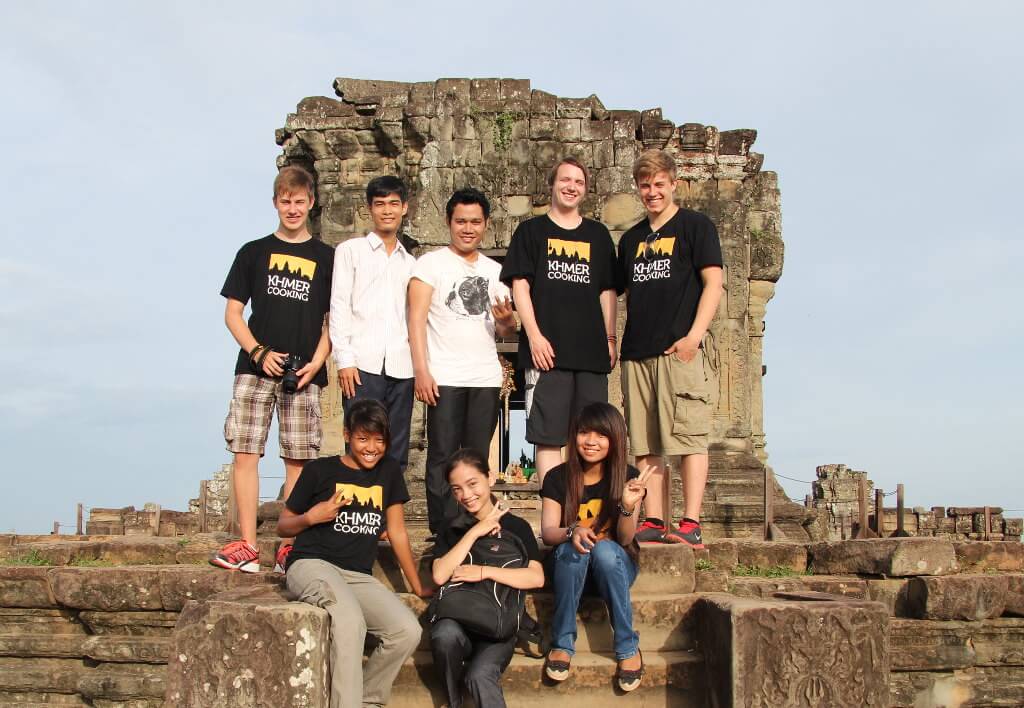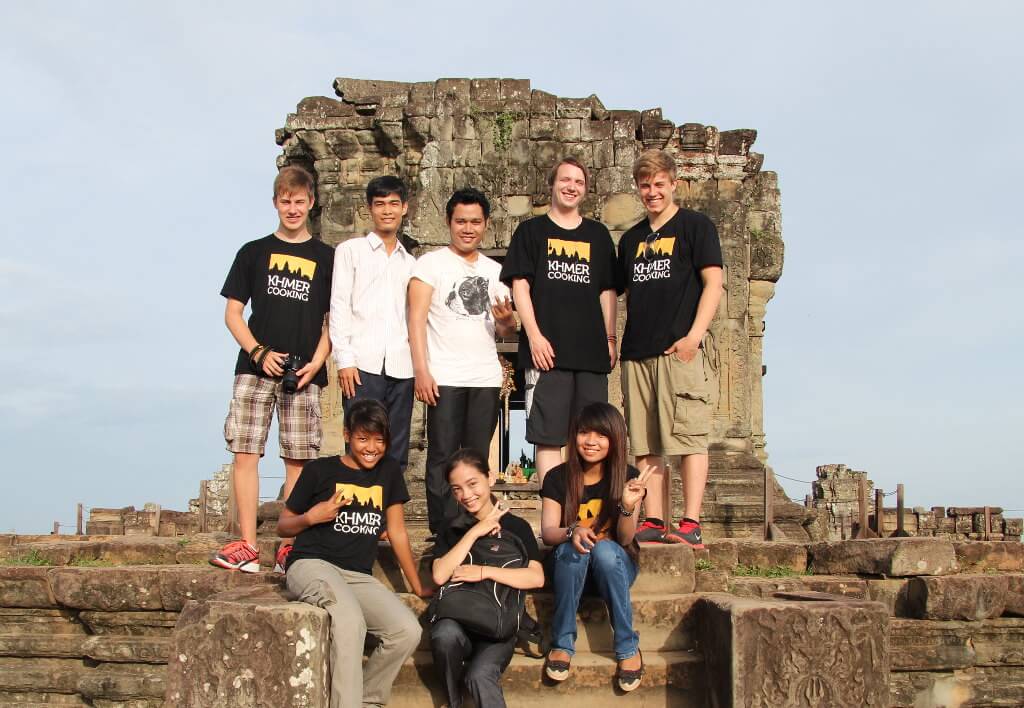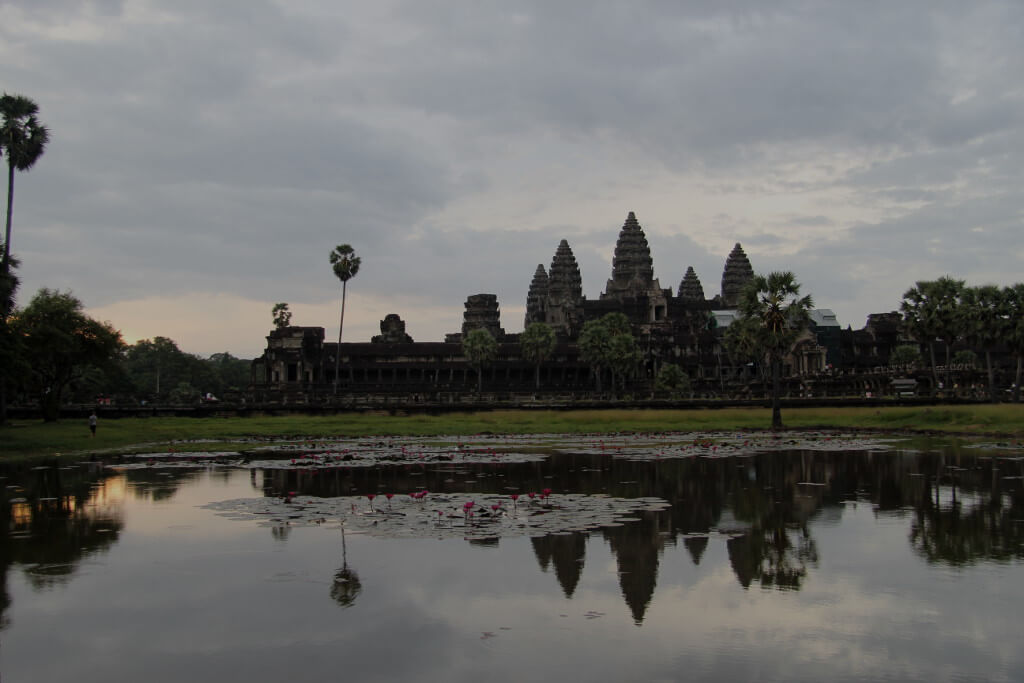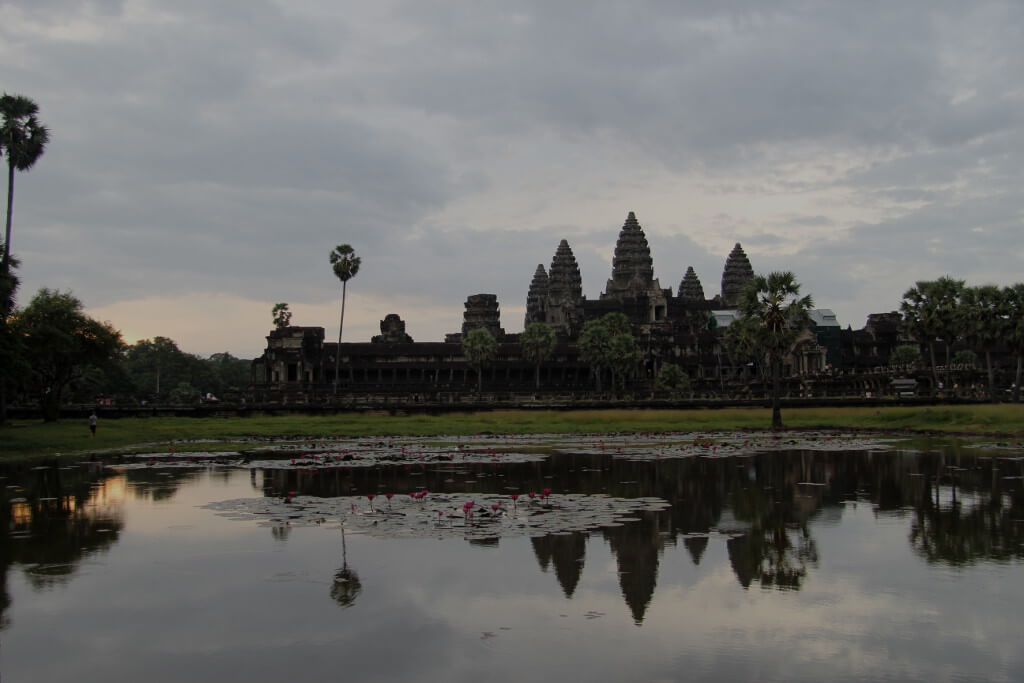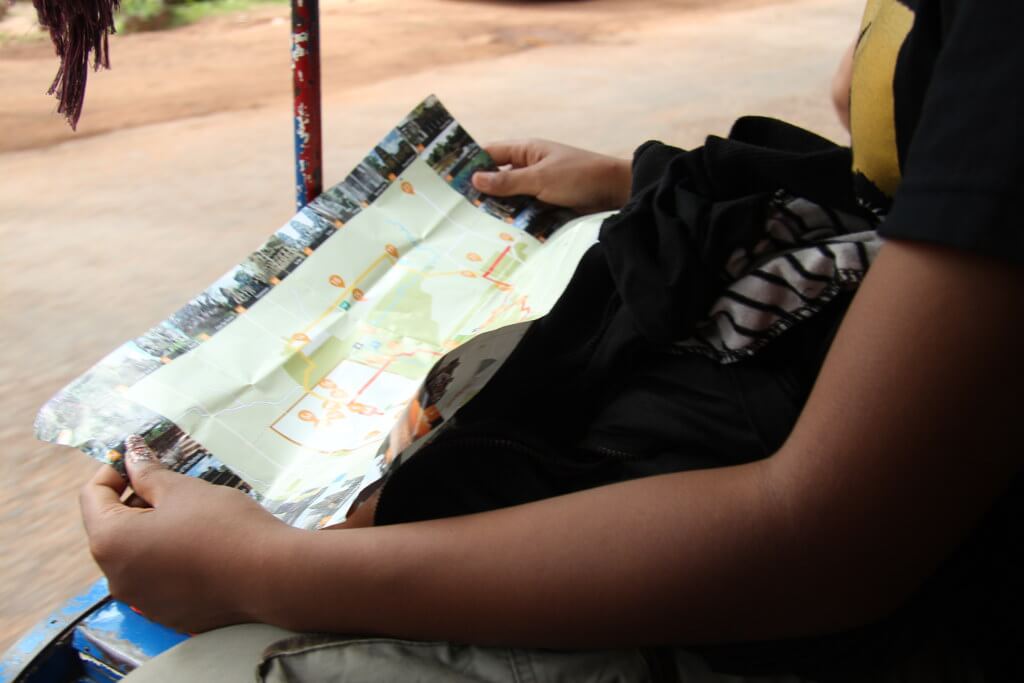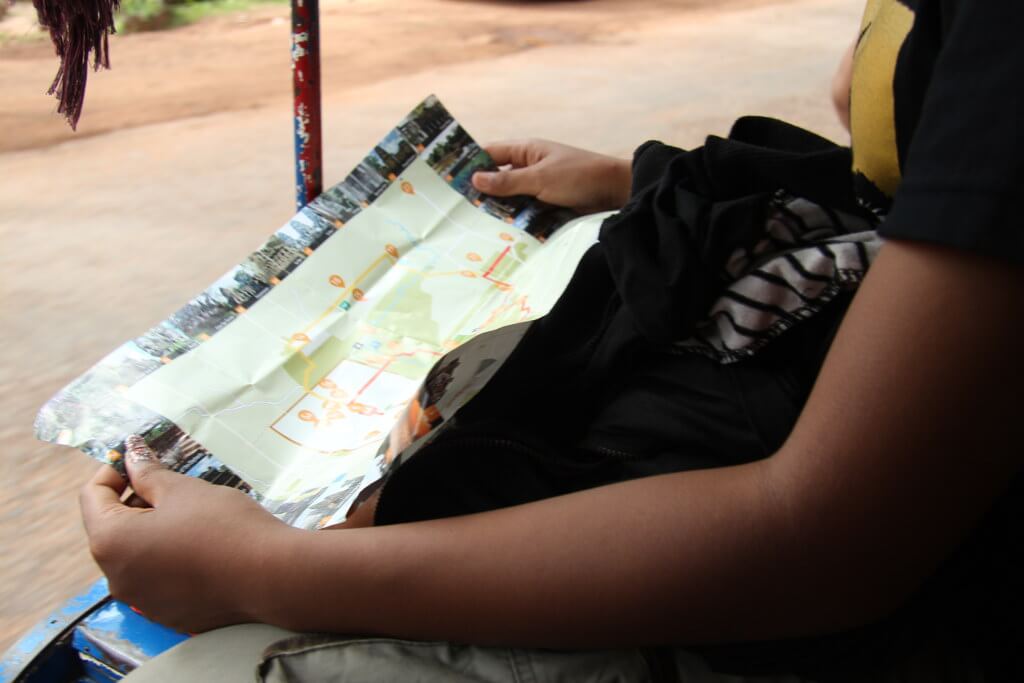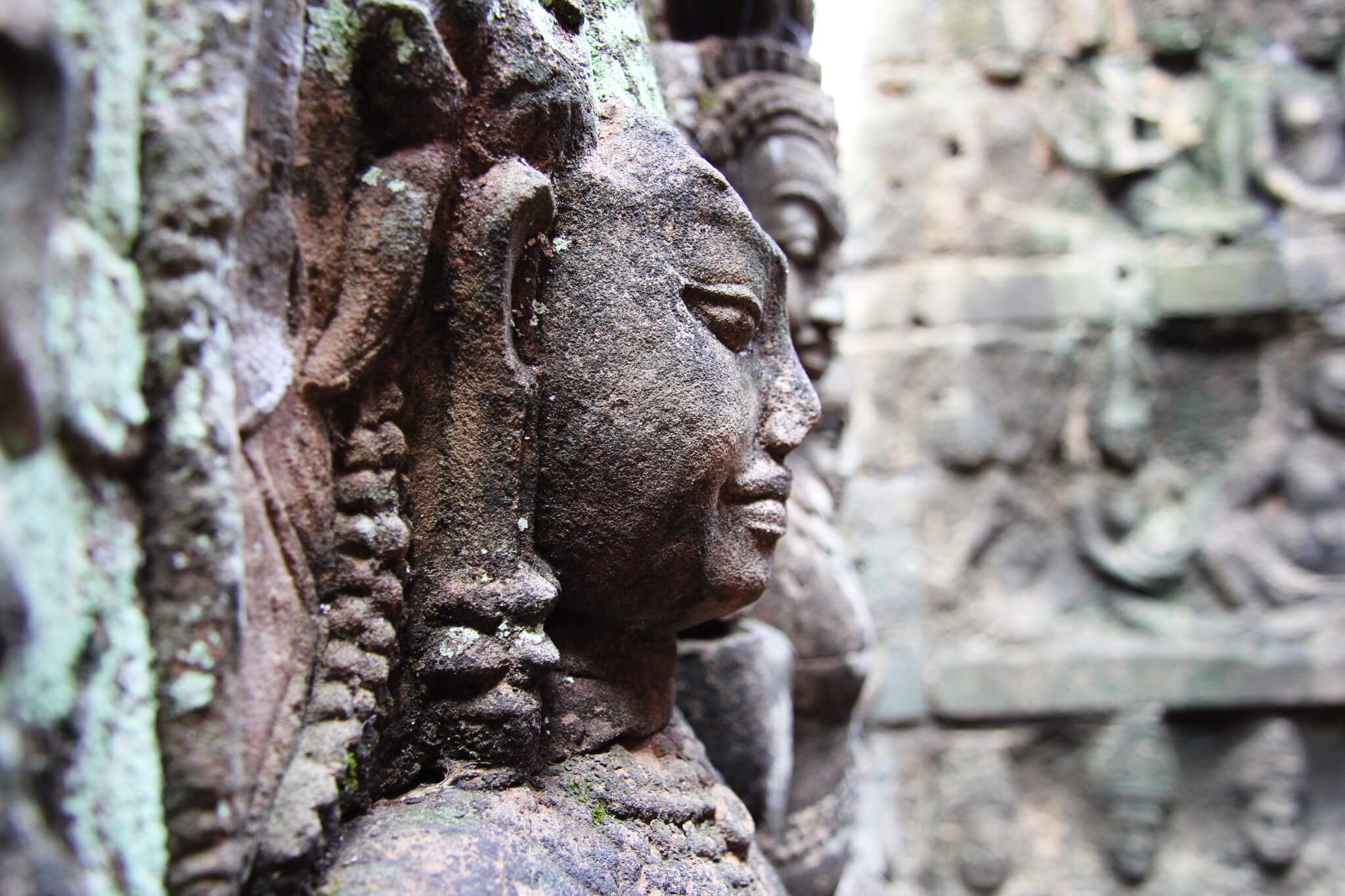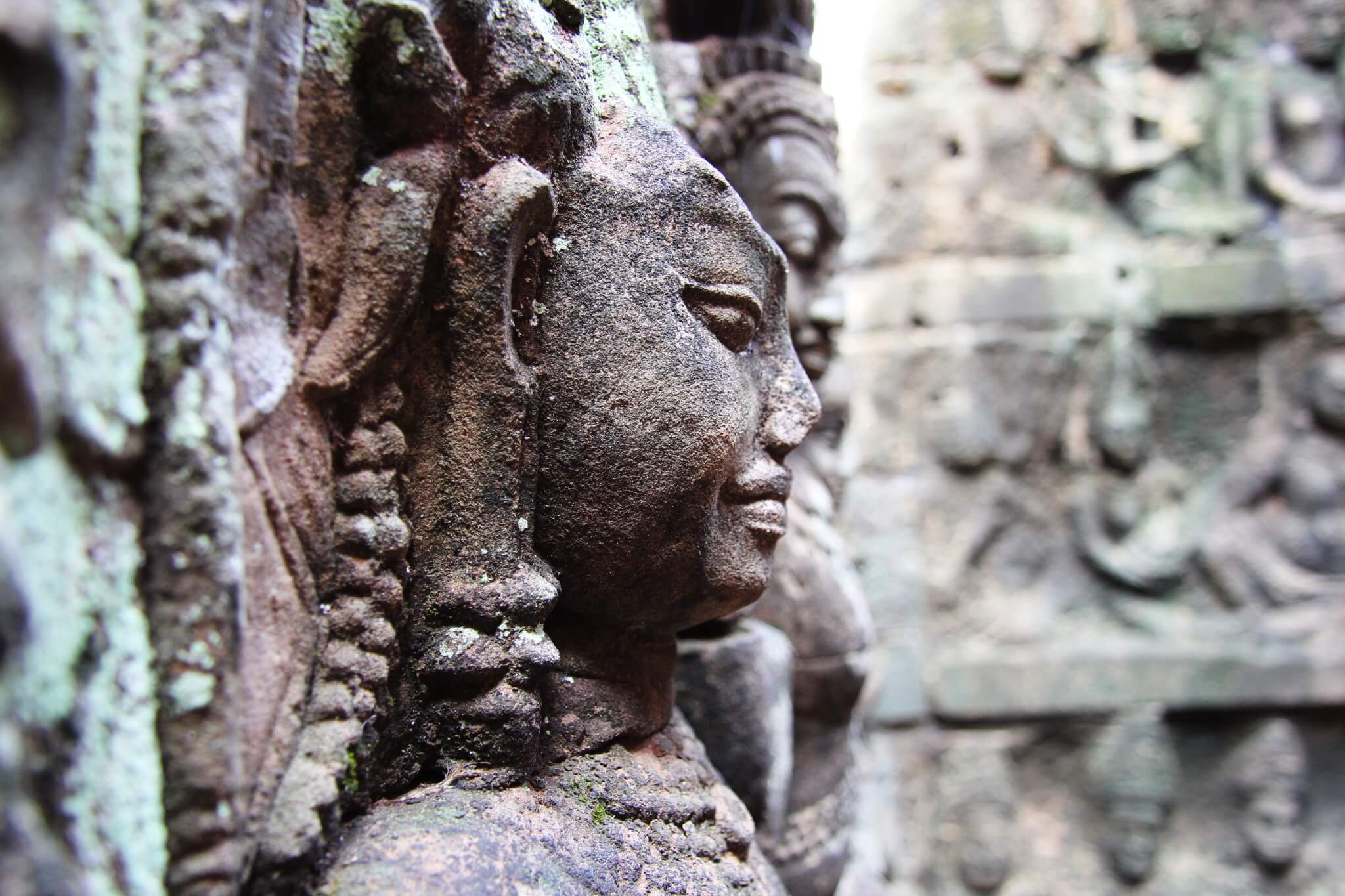 Instead we proceeded along a small circuit and even though it was then only 10 o'clock the heat was already quite strong. Also the clouds had moved in the meantime and the sun had uninterrupted access down to us. And we did not want to miss Banteay Kdei Temple because Borromey had prepared to tell us everything she knew about this temple.
Toward the end of our tour we stopped at small street restaurant on the outskirts of Angkor Wat and ate pancakes and fried rice. But the food was very expensive there.
Energized and enriched with many photos, we made our way back home toward midday where we could finally take a good rest.

Affiliate*

Links and references with a * are an affiliate link (advertising link). If you like Visit Angkor and buy, book or subscribe to something via an affiliate link, the provider will make a small commission for Visit Angkor. Of course, there are no additional costs for you.
Join our Facebook group
International travel group with friendly people who love Cambodia. We speak English, German and a little Khmer.