The East Mebon was built in 952 by the King Rajendravarman II on an artificial island in the middle of the now-dry Eastern Baray. It is located in the east, close to the grand circuit and north of Preah Rup.
Kavindrarimathana, the architect of the East Mebon
Kavindrarimathana is the architect of the East Mebon and the only architect of the Khmer empire. Hence, his name has been handed down through the centuries. This temple was dedicated to the Hindu deity Shiva and it consists of three levels decorated with figures of elephants and lions made out of stones, possessing five towers on the highest level.
The wide variety of sculptures you can find there are definitely the main attraction at the East Mebon. For example, there are 8 two-meter-high free-standing stone elephants at the corners of the first and second level.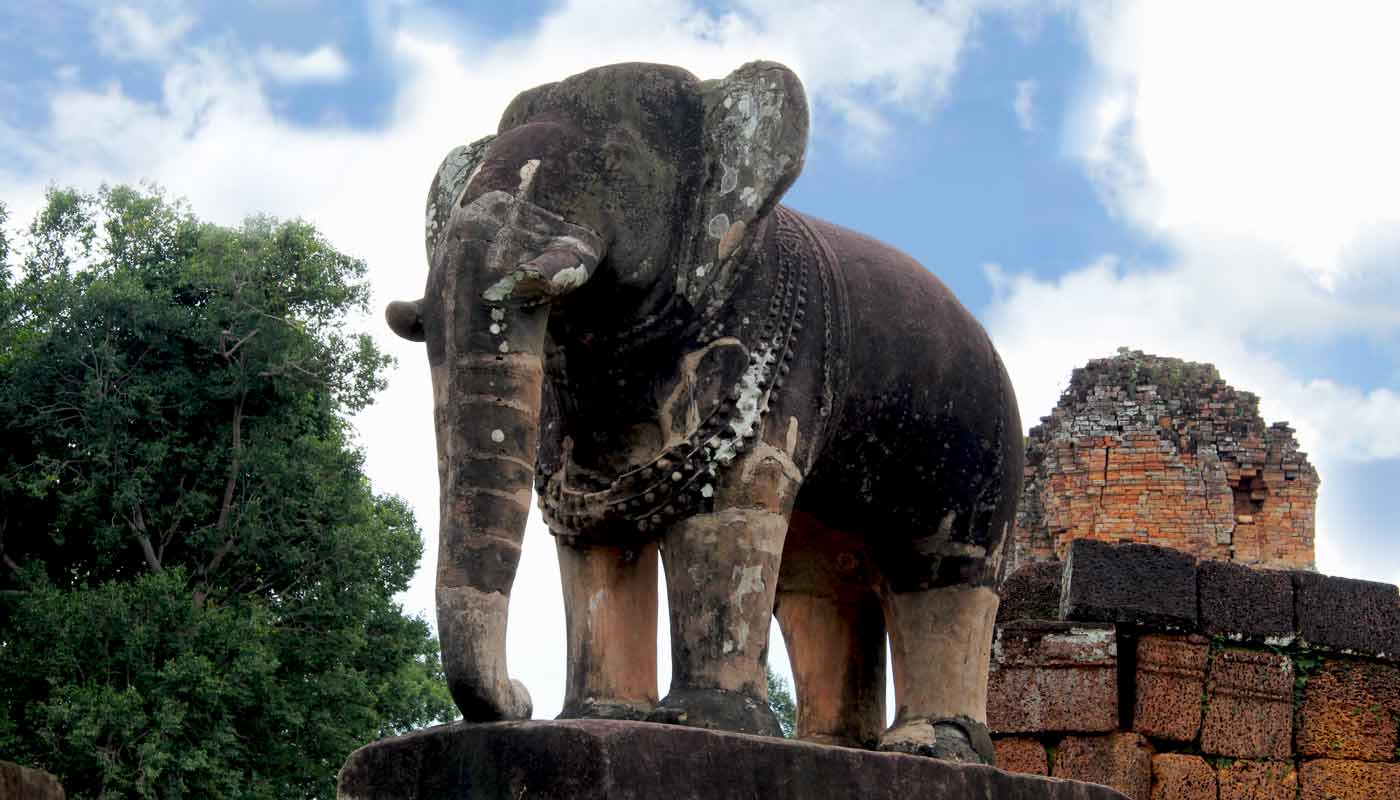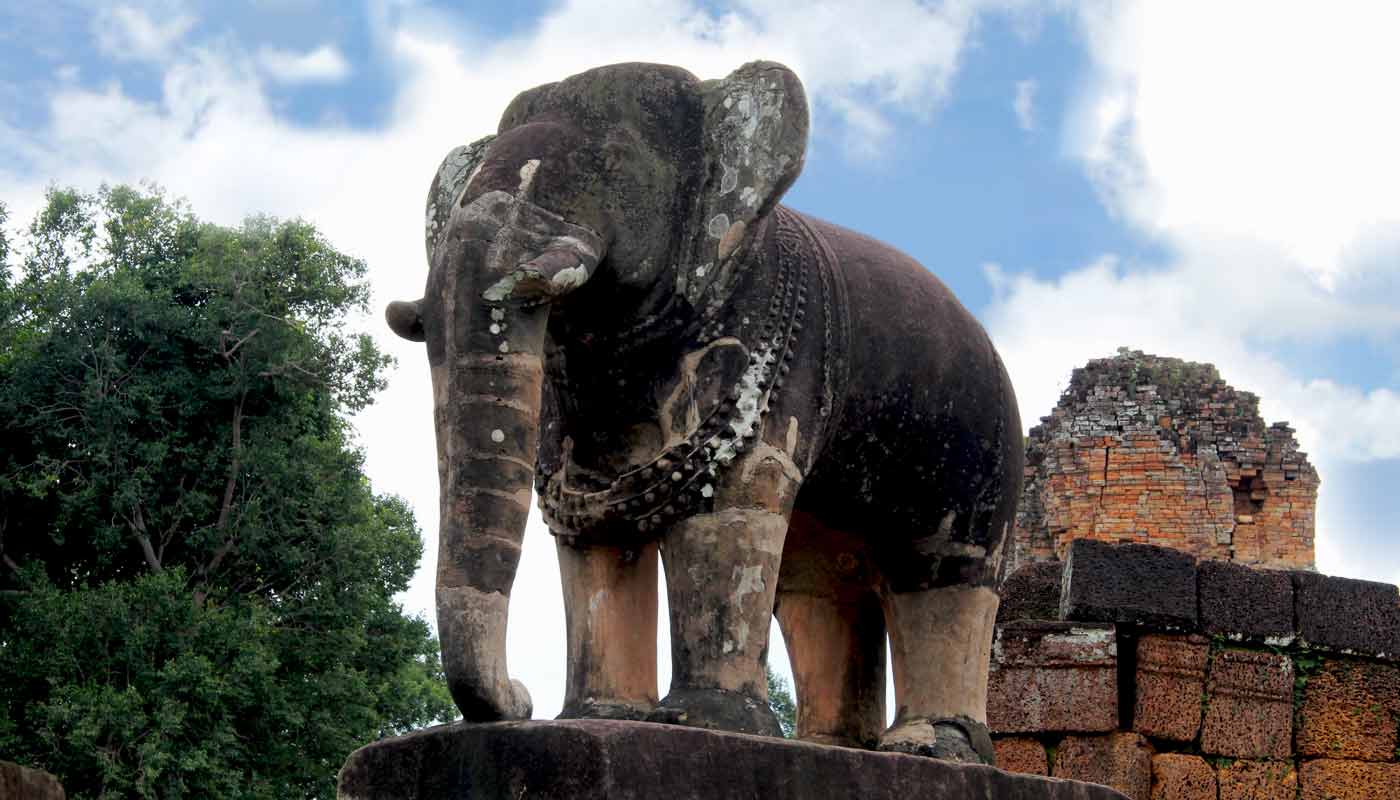 Impressions from East Mebon
We found a nice small video with impressions from East Mebon for you. Hope, you like it too :)

Affiliate*

Links and references with a * are an affiliate link (advertising link). If you like Visit Angkor and buy, book or subscribe to something via an affiliate link, the provider will make a small commission for Visit Angkor. Of course, there are no additional costs for you.
Join our Facebook group
International travel group with friendly people who love Cambodia. We speak English, German and a little Khmer.