[Info: Unfortunately there was not enough capacity to further develop the app. Also the iiCamp in the context of which we have developed several projects does not take place anymore due to health reasons of my beloved husband Willy. We are very grateful for this wonderful time and are very happy that we were able to make a small contribution to improving the living conditions of Cambodian youth under the slogan YouCan create your life. They are all doing well. They have great jobs, founded their own family and one of them is even in America.
On the subject of the Khmer language we will continue here in the blog. And who knows, maybe there will be a new app soon or something like that :-)]
Translated with www.DeepL.com/Translator
A felt like it would take forever, but now it's finally done and we can show this app to the world: The Khmer Language Application. We are very proud of this: Sometimes we thought it will never happen :-) So many little things which needed to be to considered.  How should the app look like?  How the User Interface Navigation should be designed. Crap, all the photos will not fit – Oh yes we could maybe install a weather widget or maybe not..
Perhaps a few more words, but then the loading of the sound files would take too long. Which pictures should we use for the album?  Ok…Stop ! Let's finish one version first, launch it and let the users decide. :-)
The Khmer Language Application as a web-app
Like every web app you will not find this app in the Apple store or at Google but the app is easily accessible and available for all smartphones via a link.
Functions of the app:
Words of the Khmer language for reading and listening, each word with four different speakers
Infos about Cambodia
Information about our project
Photos for the itchy feet
And very important about our Friends!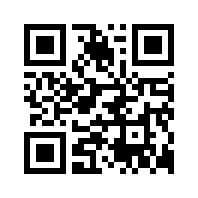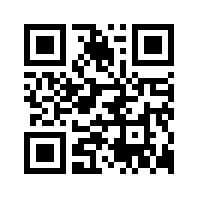 Here you can find the app
If you like the app it would make us very happy if you tell others about it. If you notice something that might not work, then please write to us here in the comments field.
Many thanks :-) Or how the Cambodians say:  អរគុណ ច្រើន
How did we have the idea to develop a Khmer language application for Cambodia?.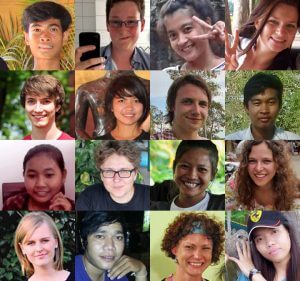 Once a year we organize the Intercultural Innovation Camp in Siem Reap, Cambodia.  The development of a Khmer Language Application for tourists was a topic in one of our camps.
Each year we had a different project on the agenda. If you want to find out more about the iiCamp, you will find more information on our website . Just a few words as a personal note
Khmer4You – the Khmer Language Application for Android
This app to learn Khmer language is available for Android at Google play and also a result of our Interculturual Innovation Camp in collaboration between youth from Cambodia and Germany. More information about this app in our article Khmer4You – the app for you to learn Khmer language! Have fun with it!
The page Khmer Language Application gives you an overview of all versions, which are actually available.
Find your hotel in Cambodia
Maybe you don't have a hotel for your Cambodia trip yet, then you can browse and book directly here at booking. com*:


Or you can check out agoda. com* there are also great deals.
Links with a * are affiliate links. If you like my blog and you buy, book or subscribe to something via an affiliate link, I get a small commission from the provider. Of course there are no additional costs for you.
Did you enjoy reading the post? Why not follow Visit Angkor on Facebook, where you'll find more articles about Cambodia? I'd also be happy to hear your reviews and comments– the asterisks are directly under this text. Thank you so much :-)
[ratings]
Click to rate this post!
[Total:

0

Average:

0

]