As they are much cheaper than a car, Cambodian people are used to transport nearly everything on their motorbikes. So it is not unusual to find whole Families on one bike.
Transport of living pigs on motorbikes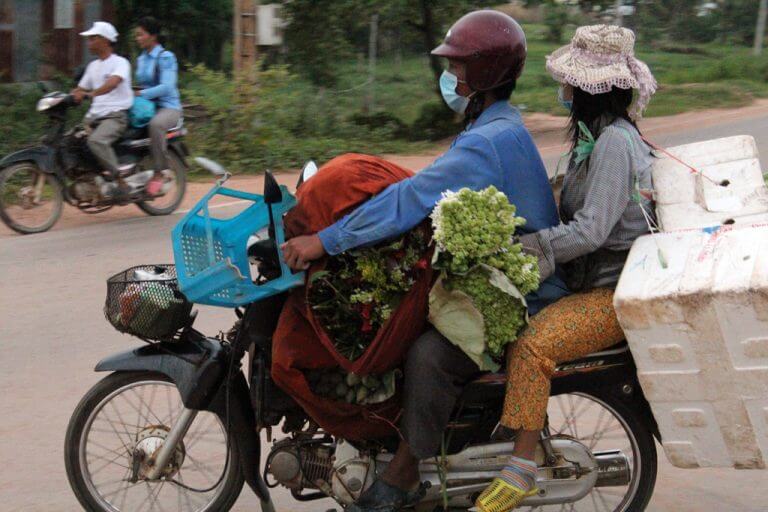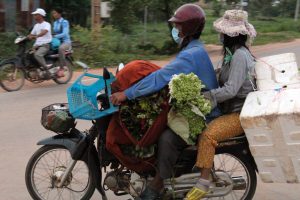 Even for the transport of goods like food, or material for building a house motorbikes are really helpful. And if you see a motorbike, which carries living pigs laying on their back – so do not think, Cambodian people are cruel to them.
Pigs almost have a better life in Cambodia than in a lot of other countries, because they live free and are not crowded in a little stable without any daylight.
[divider]Hotel Finder[/divider]
Find your hotel in Cambodia
Maybe you don't have a hotel for your Cambodia trip yet, then you can browse and book directly here at booking. com*:


Or you can check out agoda. com* there are also great deals.
Links with a * are affiliate links. If you like my blog and you buy, book or subscribe to something via an affiliate link, I get a small commission from the provider. Of course there are no additional costs for you.
Did you enjoy reading the post? Why not follow Visit Angkor on Facebook, where you'll find more articles about Cambodia? I'd also be happy to hear your reviews and comments– the asterisks are directly under this text. Thank you so much :-)
[ratings]